How Dave Umahi Worked For Buhari To Win 25% Of Votes In S'East In 2019 Based On PDP Govs Outburst
The opposition People's Democratic Party, PDP has taken a swipe at Governor Dave Umahi who recently commented on the affairs of the PDP despite that he has left the party since December 2020.
Umahi in an interview on Channels TV said that he envisaged the crisis rocking the party under which he was elected the Governor of Ebonyi State twice.
He indirectly accused Governor Wike of being a dictator who has always had his way in the party.
However, the PDP Governors who appear not to be happy with Umahi's comment despite benefiting much from PDP in an outburst has revealed how Dave Umahi worked for Buhari and APC to win 25% of votes in South-East during the 2019 presidential election.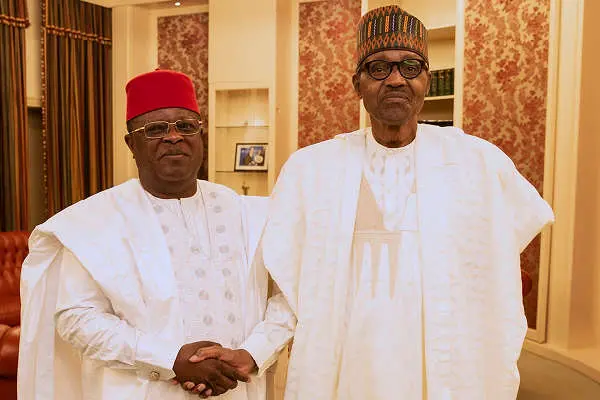 In this article, we will be discussing how Umahi made it possible for Buhari to secure 25% votes cast in the South-East during the 2019 presidential election despite being a PDP member then.
How did Umahi work for Buhari to secure 25% votes in the South-East?
The director-general of the PDP Governors Forum, Hon. CID Maduabum according to Leadership newspaper stated that Umahi was reluctant in mobilising votes for the PDP in 2019 which made it easy for APC to campaign vigorously in the state. He added that it was the Ebonyi people who resisted his plan to allow APC to secure more votes in the state.
Those who followed the 2019 presidential election in the state will agree with PDP Governors that Umahi was reluctant in working for the party. Here is an example. Buhari scored 90,726 votes while Atiku scored 258,573 in Ebonyi State.
Going by the results from the South-East, Ebonyi is the only PDP state in 2019 where APC got more votes compared to Abia and Enugu. This is even as he is the chairman of the South-East Governors' Forum, a position he attained when he was a PDP Governor.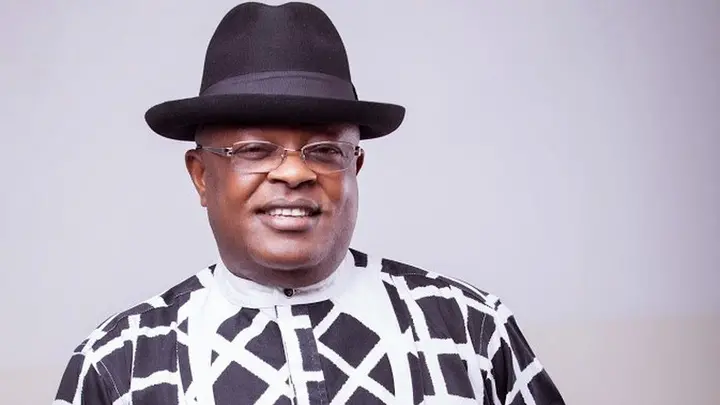 Recall that Umahi was the only PDP Governor that visited Buhari when Atiku and other party members were still in court challenging the election victory of Buhari.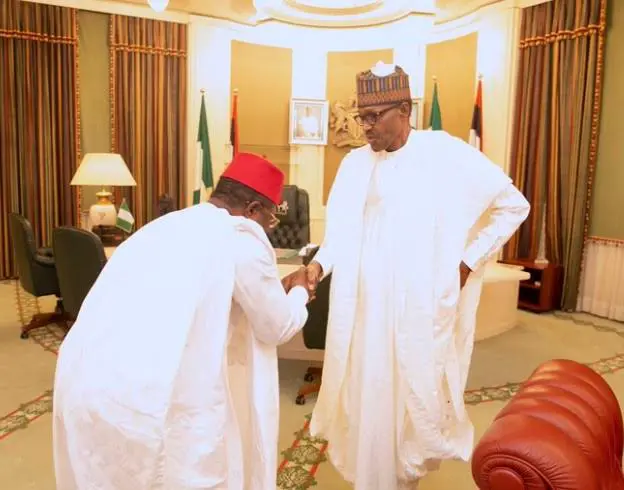 Buhari needed at least 25% of votes in the South-East to met the requirements for him to be announced the winner and the statement of PDP Governors clearly suggests that Umahi made it possible despite being a PDP member in 2019.