I Rejected An Invitation From Aso Rock – Bishop David Abioye (Video)
According to the video making rounds online, the Nigerian Televangelist and the First Vice President of the Living Faith Church Worldwide, Bishop David Abioye has made a shocking statement, when he claimed to reject an invitation from the Aso Rock.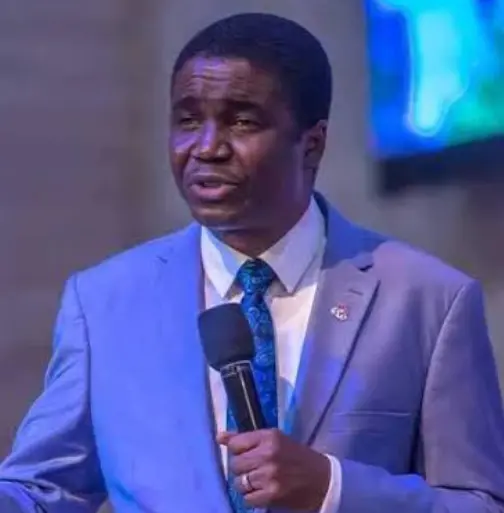 "Proverbs22v29 says, any man who is diligent in his business, he will surely stand before kings and not before mere men. I've learnt to be diligent at my work, like I learned from Bishop Oyedepo, not to go about and every blessing I needed come to me where I am.
I've never requested once, how can I enter a state government house? How can I enter Aso Rock? They invited me to come to Aso Rock and I said no, I can't come. When they asked me why? I told them I'm busy. So, don't go about lobbying around, be diligent where you are," Bishop Abioye said.
The clergyman man also shared how God instructed him to go for evangelism, but he was abused but God rewarded him for obeying him.
"One day, I went for soul winning and I met somebody that day that messed me up. He abused me, he said all kind of things to me and when I was driving home, somebody called me and gave me 2,000 dollars and God told me, that is a reward for the abuses you got today. The following week I went out again, somebody else called me and gave me 10,000 dollars and God said, that's your reward.
We finished one of our soul winning season and somebody called me, he's not a Church member, he came all the way from Lagos and drove a car to my house, a very beautiful car and God told me, that's your reward for following my instructions," Bishop Abioye said.
Watch Video Below:
What can you say to this?