2 Facts That Prove Ndi-Igbo Did Not Descend From Israel As They Claim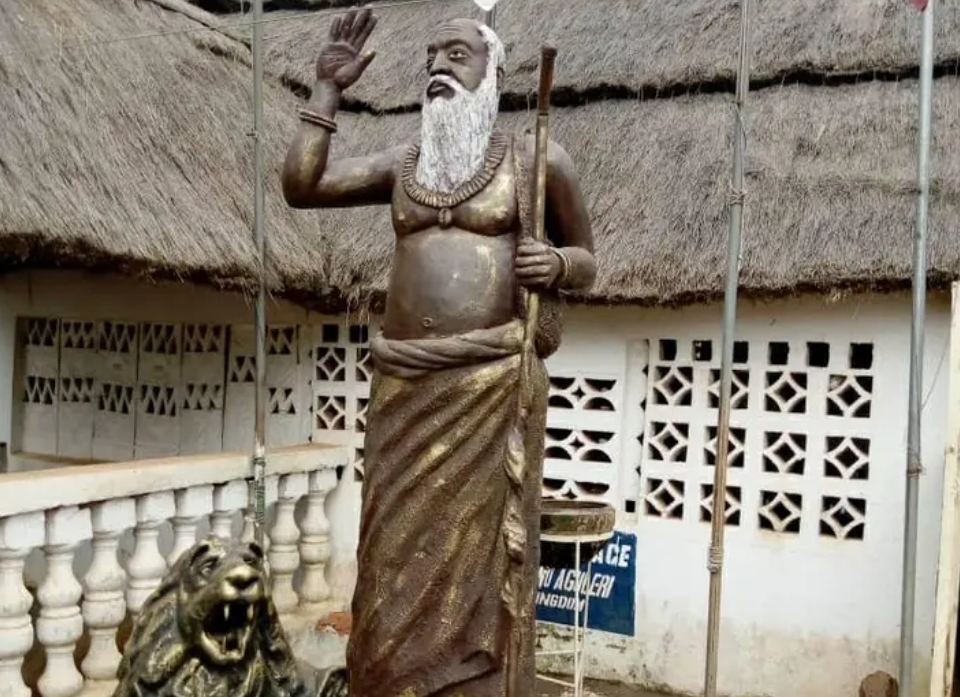 It is now a popular view among some sections of Ndi-Igbo that they descended from Israel. This group traced their progenitor to Eri, the fifth son of Gad, one of the sons of Jacob. Although there have been different debates surrounding that history, this group is not relenting.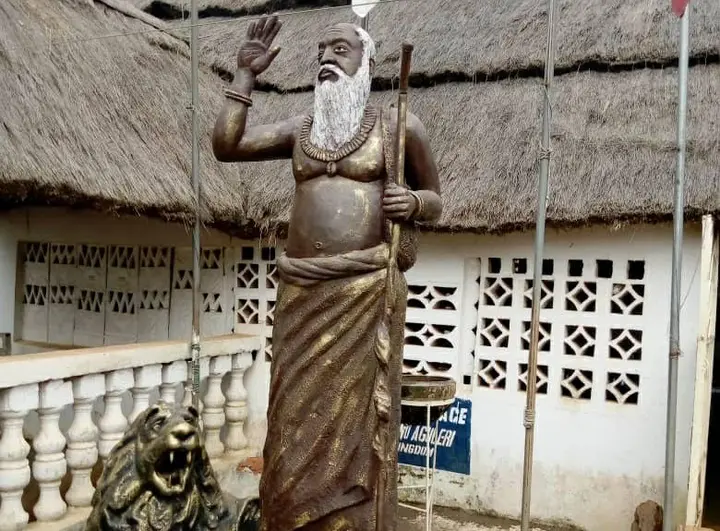 The Bronze Statue A Man Believed To Be Eri Erected In His Obi In Aguleri
In this article, we are going to be exposing two facts that proves, Igbo people did not descent from Israel. So, this false claim can be put rest for good. That been said, let's get started.
1. There are different Accounts Of The History
The reason why the claims of the Igbo people that they descended from Israel may just be false claim, is that there are different oppose histories. Although, most of the records has it that Eri the son of Gad is the father of the Igbos. There are different stories surrounding it, which are unconnected, except that they are from Israel.
According to Guardian August 23, 2021, Eri was alleged to have left Egypt during their sojourn in that country. They said he foresaw the impending slavery coming to his people, and could not bear it. So, he escaped through the Nile, River Benin and settled at the bank of River Niger. A place known in the present-day as Agulueri.
The other account has it that Eri is among the lost tribe of Israel during their exile in Persia. This record insists that some of the exiled Jews left Persia and scattered all over the world. Among them were Eri, his family and his servants.
Yet another account states that Eri fell from heaven. He was said to have been sent to the earth to start civilization on earth. This history appears similar to the Yoruba myth of how Oduduwa fell from the sky. This sounds so ridiculous that only toddlers would sit and listen.
2. The People Who Make Up Ndi-Igbo Are Of Different Origin
The story of how Eri established at the bank of River Niger has not been able to reflect how they connect with other Igbo tribes. It has been able to explain how Eri gave birth to Agulu and Nri, the fathers of Aguleri and Umunri, respectively.
It has however, failed to successfully connect other Igbo tribes to the whole story. If they are from one origin, that history should be able to effortlessly connect the tribes. Instead many other literatures are stating how different tribes came to settle where they now occupy in Igbo land.
For example, the Onitsha people according to Britannica.com, is being strongly linked to the Bini kingdom. History states that the father of the Onitsha people is also the founder of Iselle-ukwu. The Aro Chukwu on their part claims to have originated from Cameron through Akwa Ibom. newworldencyclopaedia.org
So, even if the story of Eri is anything to go by, he's only the father of just a few clans in the present-day Anambra state. For example, The Aguleri, Umuleri, Umunri, Awka, Agulu etc.
I, therefore, make bold to submit that the Igbo traditional society is a union of people from different cultures. They brought their cultures and also agreed to live together and share some cultures in common. If there's any common ancestor in view, there would have been one generally accepted account of the history, and a uniform culture.
Although the people who are known as Igbo people have so many cultures in common, they have even more opposing cultures. And even the cultures they share in common are expressed in different modes.
For example, marriage ceremony in Anambra is different from Ebonyi traditional marriage. And so they are in other societies. The new yam festival in Enugu is different from that of Abia and Imo. That's about some cultures you can found in every society in Igbo land.
Now, talking about cultures that are not shared in common in the land. While some societies practice masquerading others don't. Burial rites are done in different ways. Some societies in Igbo land practice Osu cast, while some don't. The list are numerous, but with the above-mentioned facts, anyone can agree with me that there's something wrong with the history so projected.
Please if you have anything to say about this topic, don't hesitate do that in the comment section. As you do that, share the article with others, and also like and follow us.