"Govs Raised Alarm That $418m Is About To Be Paid To Some Individuals By The FG" – Shehu Sani
The former senator that represented the good people of Kaduna Central Senatorial Zone, Senator Shehu Sani has once again spoken. This time around, he revealed what most Nigerians are not aware of.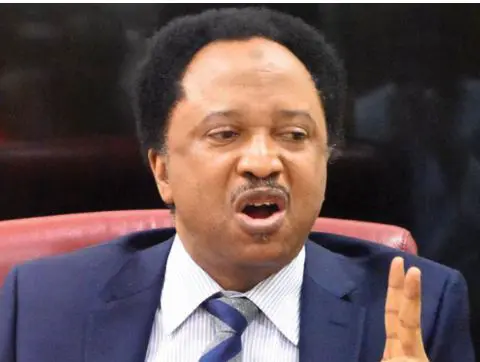 According to a tweet he made this morning on his his verified twitter handle, he revealed that state governors from both the ruling All Progressives Congress, APC and the Peoples Democratic Party, PDP, have raised alarm the sum of $418 million is about to be paid to some individuals by the federal government, in the name of Paris refund consultants.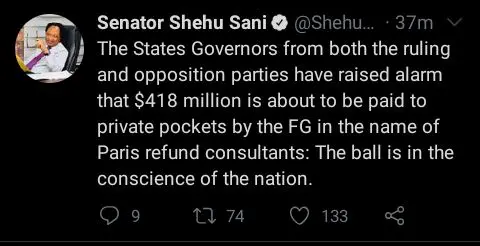 This is really a serious one indeed. I really think that the EFCC must rise up and do the needful, by conducting a thorough investigation so as the know more about this. I think now is the right time for things to be done properly in the country. Nigeria is passing through a lot, yet such thing is about to happen.
What is your own take as it regards to what Shehu Sani has just said here? You can drop your comments and opinions below.