Exposed: Jonathan Had Agreement With Obasanjo To Do Just One Term – Ogunlewe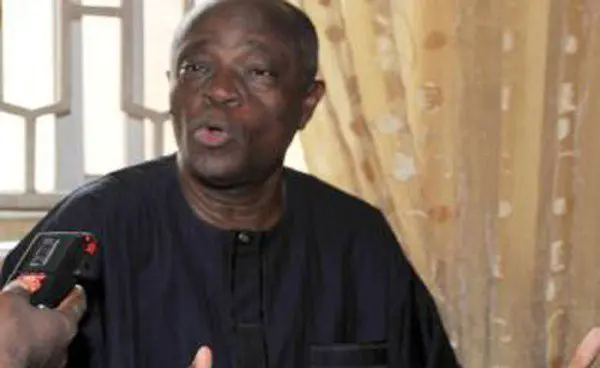 Former Minister of Works and Housing, Adeseye Ogunlewe, has stated that ex-President Goodluck Jonathan went ahead to contest the 2015 despite the odds being against him.
Speaking to PUNCH in an interview published on Sunday, the APC chieftain claimed that Jonathan had an agreement with Olusegun Obasanjo to only contest the 2011 election which he won.
According to the former minister, former governor of Kano State, Senator Rabiu Musa Kwankwaso, also asked Jonathan not to contest the 2015 election but he refused.

On the 2015 election, Ogunlewe said: "He (Jonathan) was going to fail. There was no way he would win, and he had the information. He had the security reports. Hassan who was his PA, Political was a Fulani man; the IGP; his security details were all Fulani.

"We were at a meeting and (former Kano State governor) Rabiu Kwankwaso stood up and said Mr President, in 2011, we put up our lives for this election for you to win; we couldn't vote; our people said we wanted to sell the North to the South, don't contest.

"(Former President Olusegun) Obasanjo begged us that you were going to be there for only one term; Also, five governors left the PDP and Jonathan still believed he could win because [the late Chief Tony] Anenih told him not to worry and the South-South was saying don't worry.
What is the number of their votes?
"He would have been more honourable to say I have a pact with Obasanjo; it's only for four years, let the North have it. We wouldn't have been in this position at all. You cannot confront these people. Their own ideology is different from our own. For them to even install him after the death of Yar'Adua was a miracle."