"Anybody Who Attacks Apostle Johnson Suleman Is Attacking All Of Us" – Edo CAN Chairman, Bishop Kure says (Video)
According to the video making rounds online, the Chairman of Edo State Chapel of the Christian Association of Nigeria (CAN), Bishop Oyonude Kure has said that, anybody who attack Apostle Johnson Suleman is attacking the entirety of the Christian Body.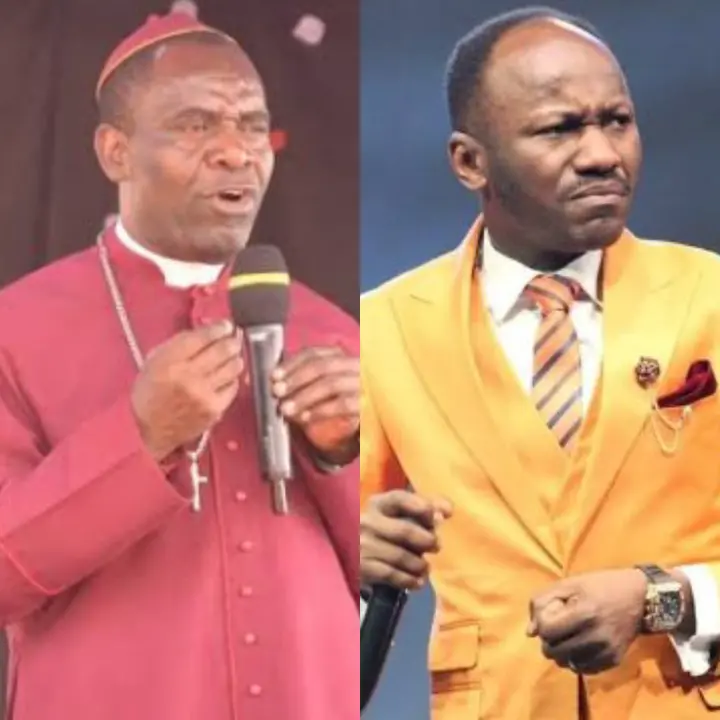 Photo: Bishop Kure and Apostle Suleman
"Apostle Johnson Suleman is without any iota of doubt is a true servant of the most High but listen, he is not just a prophet of God, he is an unusual, an uncommon prophet of the most High God and he is an Apostle of Jesus Christ by every standard. He is an uncommon, authentic Apostolic phenomenal and we are so proud of him, that he is from Edo State shaking the world for Jesus," Bishop Kure said.
The CAN Chairman said the reason why Apostle Johnson Suleman is always being attack, is due to the peculiarity of the call of God upon his life. "Now, ladies and gentlemen, the Church of our Lord Jesus Christ is one. The good and the great work that God is using Apostle Johnson Suleman to do all over the world is not a general work, it is unique and that's the reason why there is so much attacks, because we know every accomplishment of destiny attract the attention of the evil one, but anybody who attack Apostle Johnson Suleman is attacking all of us and is actually attacking the Church and the Church will reply," Bishop Kure said.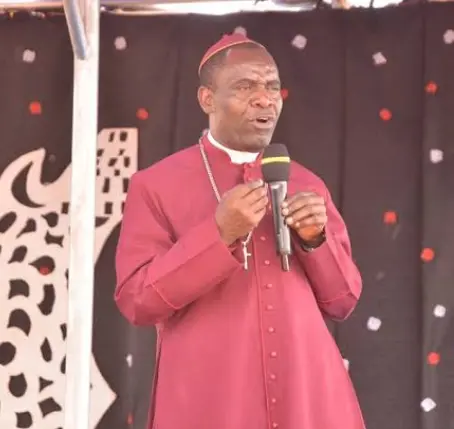 Bishop Kure also commend Dr. Lizzy Suleman for her support and commitment to Apostle Johnson Suleman. "Let me thank God for the life of Rev. Dr. Lizzy Johnson Suleman. We are very proud of you. You have been a solid strength and pillar in the life of the man of God, that God has raised in this end time of our generation to be a blessing to the entire world," he said.
Watch Video Below:
What can you say to this?