Jungle Life: I Have Been Living In The Forest For So Many Years, I Don't Have Moneuy To Go Home
Mumuni is a Wa native who presently resides in the Bono East forest. Mumuni, who has spent nearly half of his life in the forest, claims that he has lived alone in the forest with his dogs for many years without incident. Since he left his hometown and stayed in the forest, the man, who appears to be in his 50s, claims that he does not believe his father is still alive. During the conversation, Mumuni confessed that he used to hear voices from weird beings he had never seen before during his early days in the jungle. The sounds, he believes, belonged to dwarves and other supernatural entities.
Mumuni went on to say that life in the forest is difficult for him since he has nowhere to put his head when it rains. He has constructed a structure for himself, which includes a wooden bed. He mentioned that he consumes only two types of food on a regular basis: yam and cassava.
"I almost always pound fufu for myself and my pets." I also make soup with herbs and occasionally without fish or meat. "It's incredibly difficult to live in the bush. I am a Muslim so I worship Allah in this bush. I don't need to be in the mosque before I could offer my prayers unto Allah. I do it here every day and I know Allah listens to my prayers. "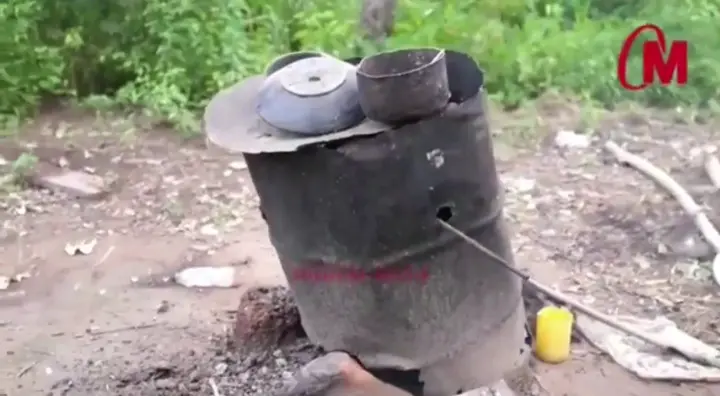 "I'll be happy if I can find someone to keep me company, because loneliness is a dreadful thing." I don't have any money on me right now to travel back to my hometown, not even GHC 1, but I'm pleased with whatever I have right now."
At the conclusion of the conversation, viewers were asked to make a little donation to help this individual, who is in desperate need of assistance from loved ones.