I Stop Being A Presbyterian As Of Today: Seth Awuku Withdraws Membership Due to Moderator's Comment

As the president initiated the agenda 111, most Ghanaians are opposing the agenda 111 saying, why should the president left uncompleted and unutilised completed hospitals in the bush and look into our faces telling us you're building a new hospitals in this very difficult moment of financial difficulties.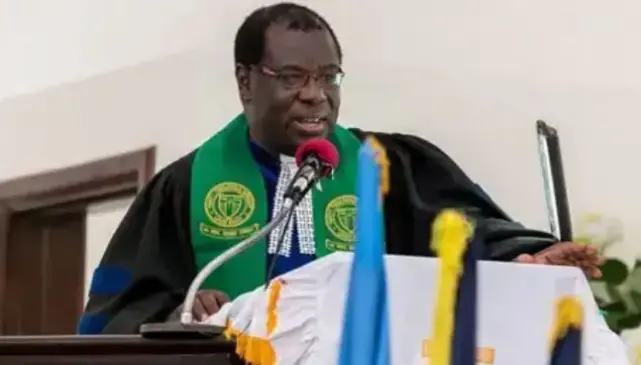 The Presbyterian Moderator, Rt. Rev. Prof. J.O.Y. Mantey, referred to Ghanaians opposing the agenda111 project as witches and wizards. This statement from the Moderator has received several condemnations from the general populace, especially the NDC.
A presbyterian identified as Seth Kwame Awuku reacting to Moderator's comment on opera news revealed that, he has withdrew his membership from the presbyterian church as of today.
According to Seth Awuku, the presbyterian moderator should have said it in a nice way but attacking the opposers witches and wizards is too harsh for a whole Right Reverend should engage in, So he has stop being a presbyterian as of today.
"I stop being a presbyterian as of today" Seth Awuku withdrew membership from Presbyterian church.

In my opinion, I totally support the Presbyterian Moderator because the demons, principalities, wizards and witches are all human beings who are trying to criticize everything good the government put in place, so if we want our country to develop we should check our attitude toward the president since he is doing his best to build a strong nation that will benefit us all. Leave a comment and share.