Unbelievable: Corpse Of A Woman Made To Fry "Gari" Even In Her Death As Undertaker Shows Levels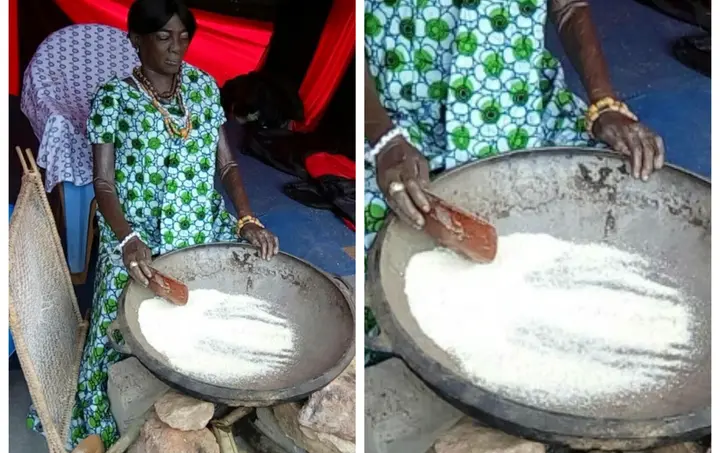 This is an unbelievable picture of a corpse of a woman made to fry "Gari" by an undertaker. In the picture, the corpse of this woman was undertaken to sit on a chair behind a "Gari" frying pan as if it was a real human being doing it. Suggestions being that she did this business when she was alive.
She produced "Gari" for sale and that was what she has been doing for a very long time throughout her life. Hence the need for the undertaker to show levels by undertaking her suitable to the business she did before meeting her death. This picture may look simple to you but it wouldn't be an easy task getting a dead body to do what is meant for the living.
Picture of the corpse of a woman frying "Gari"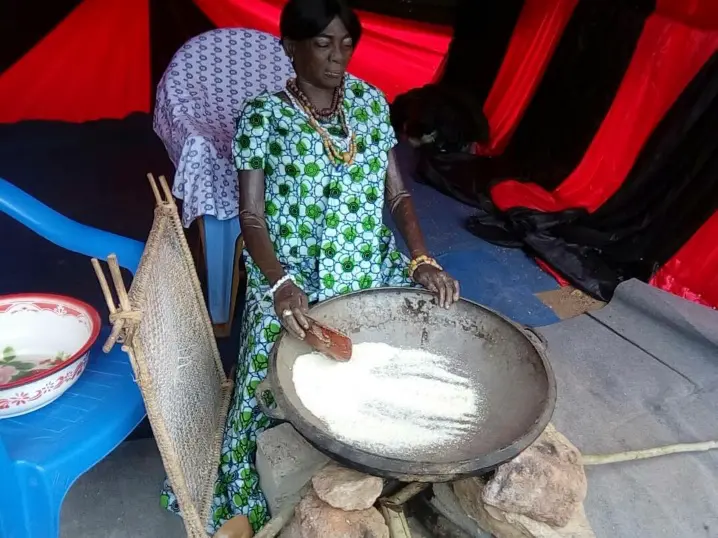 "Gari" is made from cassava, it is milled, pressed and fried. Frying is the last stage of "Gari" production and that was what the corpse of the woman was made to do in the picture even in her death.