The Day My Man Brings Our Issues To Instagram, That Day Our Relationship Ends -Nollywood Actress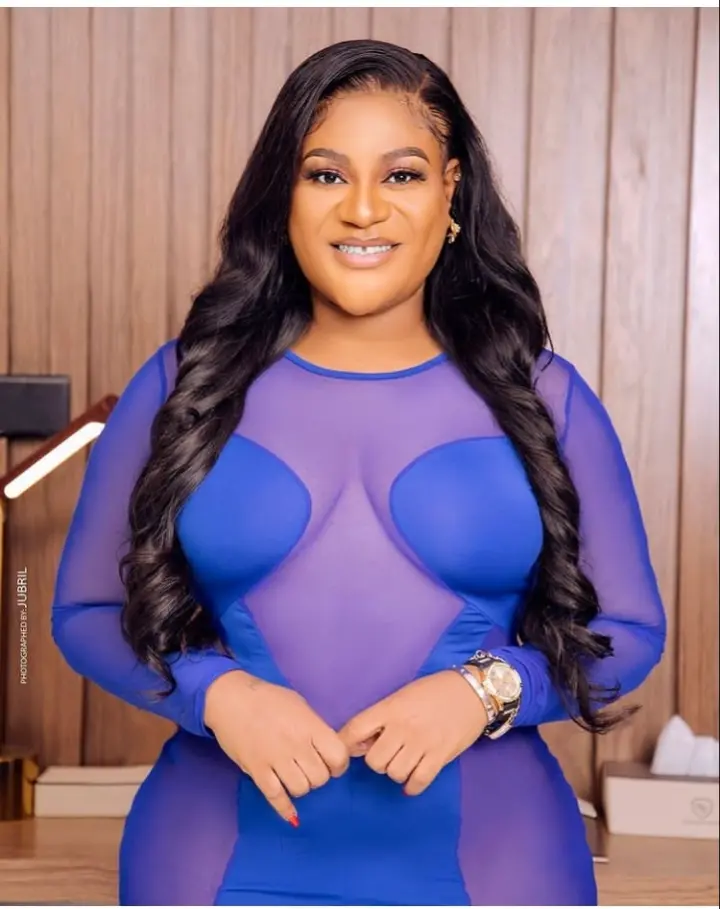 Nollywood actress and film producer, Nkechi Blessing, has reacted to the ongoing feud between Annie Idibia and 2Face Idibia. Recall that recently, Annie fought her husband, 2Face over one of his baby mamas as she called him out on Instagram.
After calling her husband out, Annie further said that she is a patient woman and has been patient all along. She said her husband shouldn't take her patience as weakness. Expressing her anger, she claimed that her husband's family never loved her from the onset of their marriage and that despite her efforts to make things work out, she is never appreciated. She also claimed that she has made a lot of sacrifices for her husband and children and that God bears her witness.
But reacting to the marital feud between Annie and 2Face, Nkechi Blessing said: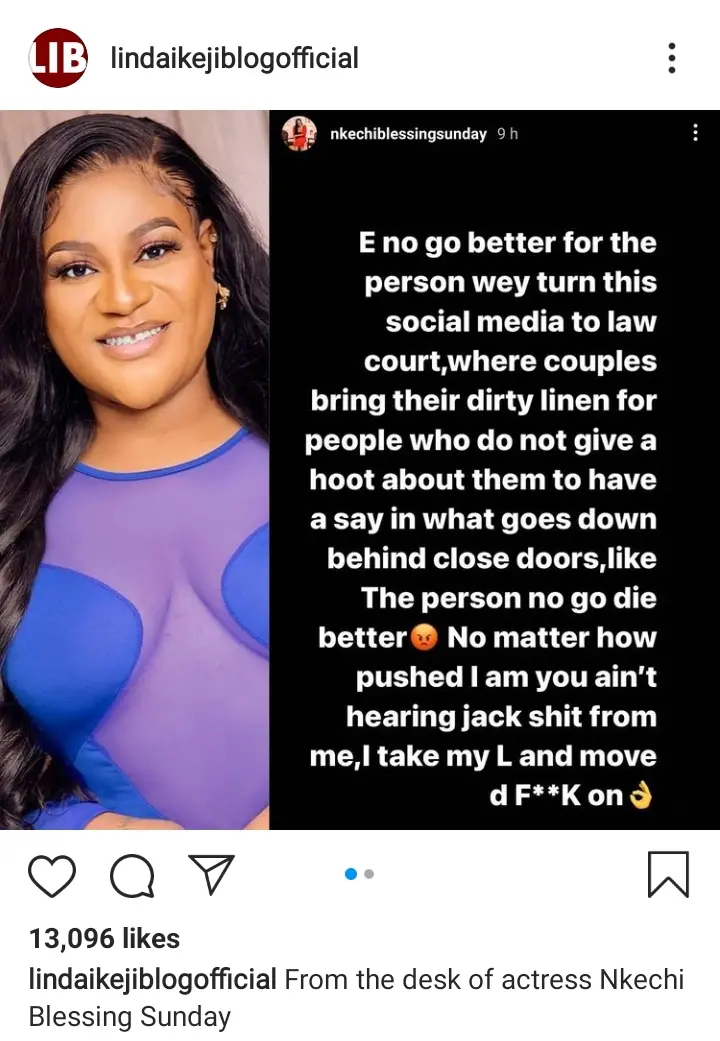 Actress Nkechi condemns Annie's action of bringing her marital crises to social media where people who contribute nothing to her marriage will now have a say in her private life. She added that no matter how push or she is, she will never bring her dirty linen to social media for every Dick and Harry to turn to a subject of discussion, stating she will rather walk away from such a relationship.
"On this app, I am all about sharing fun memories with friends, families and loved ones. When that relationship goes South, you never see the bad vibes here. I have a life outside the gram(Instagram).. I am here to catch cruise and post happy moments, the bad sides stay with me and that is on a period. I do not own the gram any explanation. My opinion**You are entitled to yours. As a matter of fact, the day my man brings our issues to this app, that day the relationship ENDS.#unapologetic," she said in another post on her Instagram page.