Painful Moments: Child Cries Helplessly As Mother Hangs Self In House (VIDEO)
An undated video clip of a woman hanging herself on the roof of a house has emerged on social media.
The disturbing video shows the unidentified lady placing the phone on a strategic position to record herself as she commits suicide.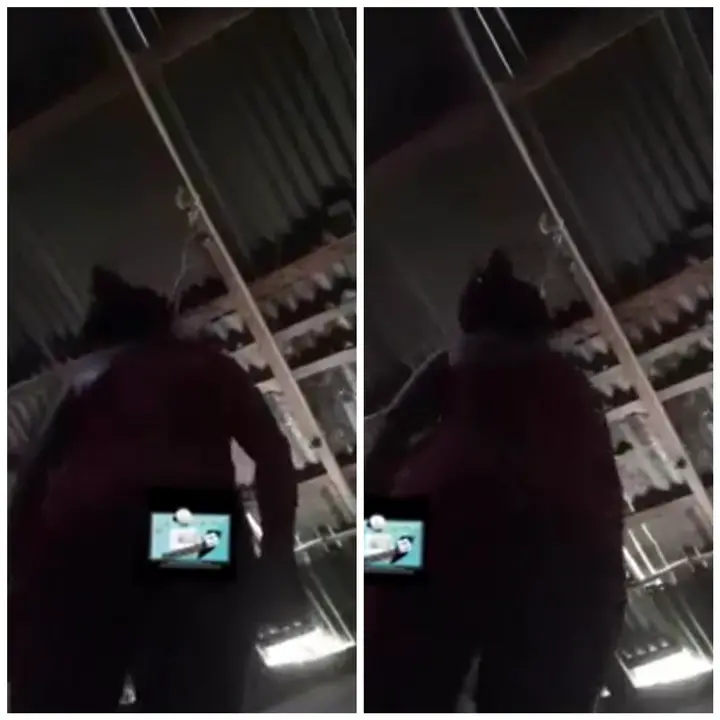 She steps on something suspected to be a stool after securing his neck with a rope tied on the trusses.
She then throws the stool leaving her body suspended on the air; the rope straining her neck as it is tight.
Besides her, is a helpless child suspected to be here crying out loud while calling her (mum).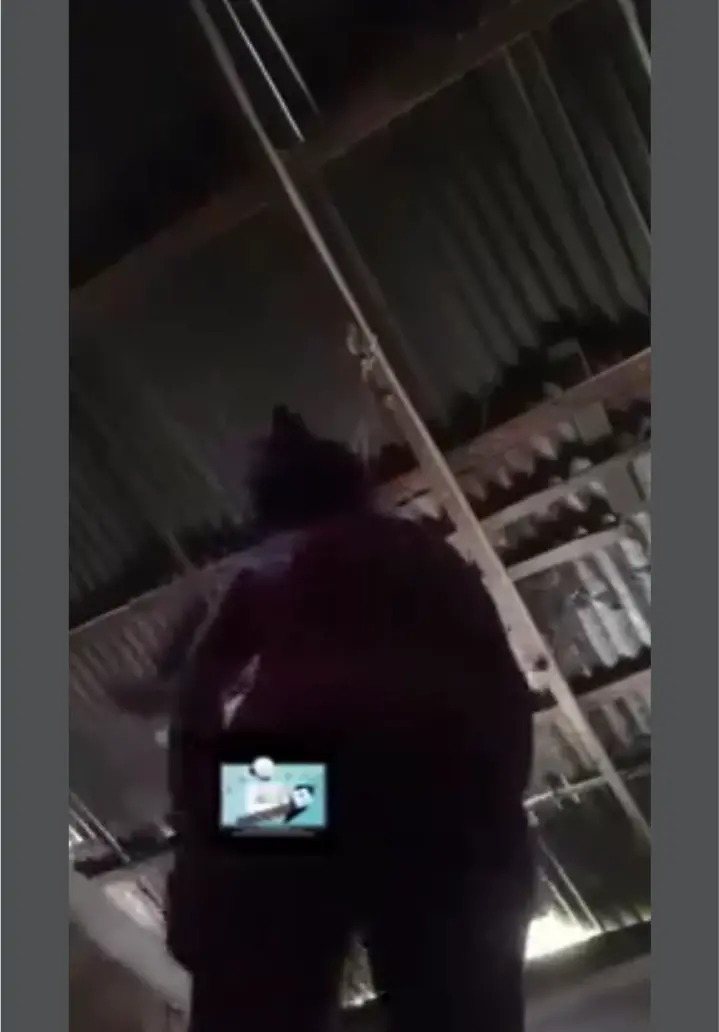 It is painful to hear the child crying for help and watching the last moments of the one who brought her to this world.
The clip was shared on Facebook group named "Goat Wives and Fiancees vs Sidechick" by one of the members and captioned that depression is real.
What might have led to the incident couldn't be determined in the video. More details will be updated as KMutai continues to do more follow up on it.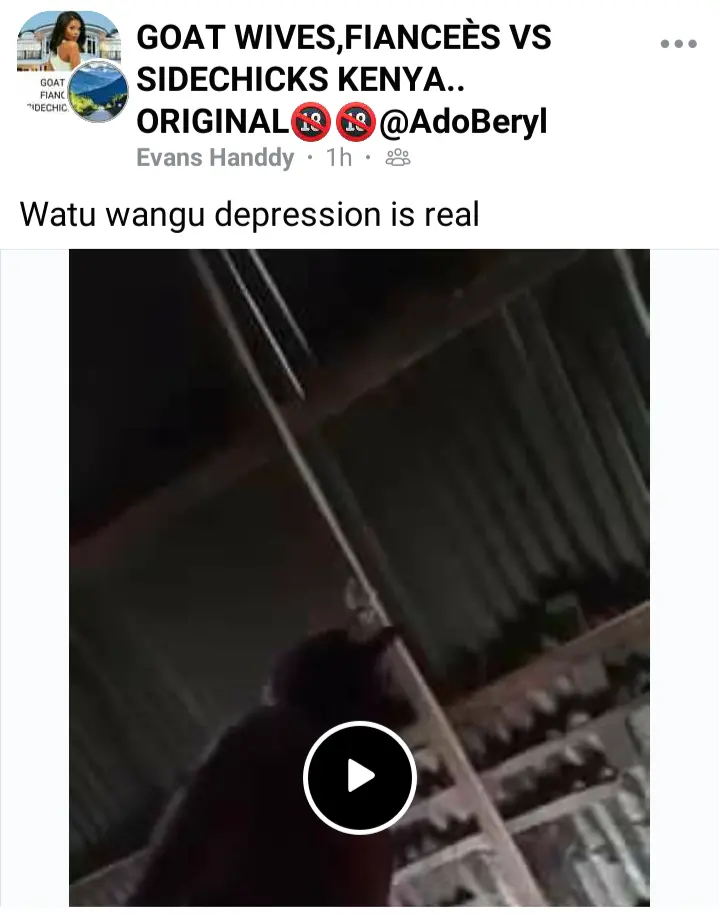 Click the link below to watch the video (Viewer discretion is highly advised, not recommendable for children under the age of 18 years).
Video Below:
https://www.facebook.com/groups/425064441946689/permalink/553130602473405/?app=fbl
Below are comments in reaction to the video. What can you advise people in almost similar situation?