More Secrets Finally Out: 9-Year Old Boy Finally Uncovers 'Tough' Secrets About His Kidnappers (Video)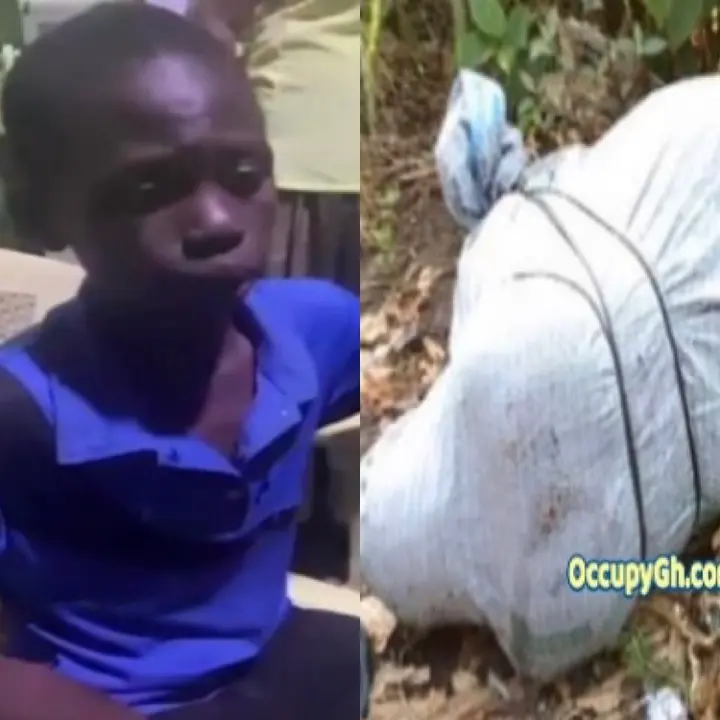 The recent rise in criminal and murder cases across the country has sparked massive stir, debates and arguments across all social media platforms as individuals especially the vulnerable ones are in a dilemma over their safety and security across the various regions in the country.
Even though there has been countless reports of innocent victims being murdered and butchered by heartless suspects, a recent news concerning the kidnap of a 9-year old boy who eventually escaped from being murdered by his kidnappers has caused massive reactions online as most people have come out to commend the boy for his braveness, others claim he was lying.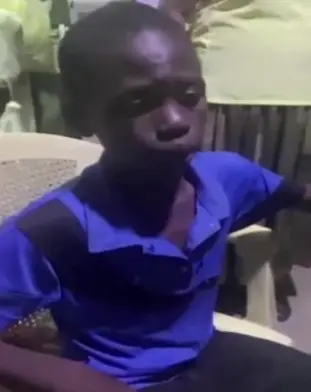 Speaking in a recent interview on Angel TV and Fm, the 9-year old boy, Philip Ametepey took the privilege to narrate how he escaped from kidnappers who snatched him off the street into a sack and carried him to an unknown uncompleted building.
"They covered my nose with a handkerchief and by the time I woke up, I found myself in the sack. Luckily, I had a blade in my pocket so I carefully removed it and quietly cut the sack in other to escape from the location", Philip Ametepey emphatically stated.
Whilst exposing his kidnappers, the 9-year old boy, Philip Ametepey made it clear that, he was very scared but was able to hear their voices from the back of the uncompleted building where they kept him but couldn't identify them by their respective faces.
According to the 9-year old, the kidnappers wanted to use him for their personal gain but he was lucky to have had a blade in his pocket which helped him cut the sack and run out of the uncompleted building where they kept him.
"After I woke up, I couldn't see anything because of the sack they hid me in. So I removed the blade to cut the sack and that's where the kidnappers said that, 'By this time he's woken up, let's go and check'. After they came in to check whether I was awake, I quickly run out to seek for help", Philip Ametepey emphatically revealed.
The police are currently conducting further investigations into the kidnapping of the 9-year old boy's case as any update will be made available at the right time.
Do you think that the 9-year old boy was truly kidnapped and eventually escaped from his kidnappers by cutting the sack with a blade even though most Ghanaians think otherwise?
Let's know your thoughts in the comment section below.
Don't forget to like, share and follow me for more updates.