Donald Trump's Wish Fulfilled As Republicans Move To Impeach Joe Biden
House Republicans' push to impeach President Joe Biden over the Afghanistan troop withdrawal appears to be gaining momentum.
Since Democrats control both the House of Representatives and the Senate, all impeachment efforts are doomed to fail, but they would nonetheless send a powerful message to voters ahead of the 2022 midterm elections.
The most popular and influential Republican in the country, former President Donald Trump, has been suspiciously absent from the push to remove Biden from the White House. Why? Find out below.
Where Is Trump?
Since Biden announced his decision to exit Afghanistan, Trump has repeatedly called for his resignation and issued blistering statements, while soliciting contributions to his political organizations.
Still, Trump has refrained from openly backing Republicans' impeachment initiatives, refusing to attach his name to their efforts. Instead, he has expressed his support in private, according to a new report from The Daily Beast.
In recent weeks, the former president has talked to several key GOP lawmakers about impeaching Biden, people familiar with the discussions told the publication.
Private Conversations
According to The Daily Beast's sources, most of the conversations between Trump and Republicans "have been initiated by lawmakers themselves, as they try to recruit Trump to publicly support various legislative attempts to embarrass Biden, either by the impeachment of him or members of his administration — or by invoking the 25th Amendment."
Trump's spokeswoman Liz Harrington described these allegations as "totally false," insisting that Trump has never privately discussed impeaching Biden.
Trump himself was impeached twice, but the Senate — which was, at the time, controlled by the GOP — acquitted him of all charges both times.
Impeaching Biden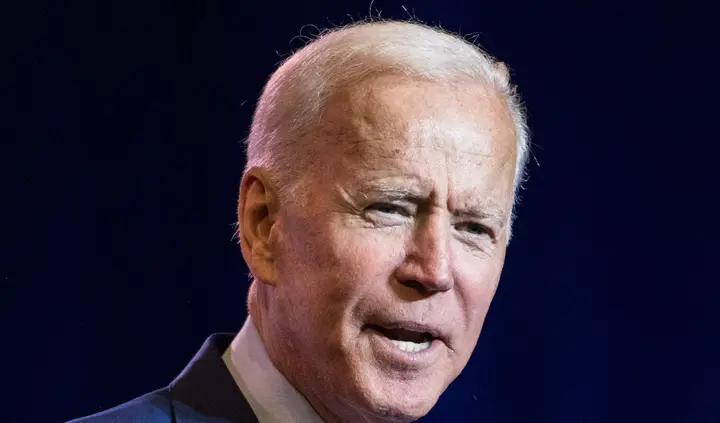 Members of the House Freedom Caucus introduced this week resolutions urging Biden, Defense Secretary Lloyd Austin, and Chairman of the Joint Chiefs of Staff Mark Milley to resign over the Afghan
Rep. Lauren Boebert of Colorado, who is a member of the Freedom Caucus, told Republicans reluctant to support impeachment they need to "know that you will be facing your own primaries, and no amount of precious money will be able to save you from the uprising of the American people who demand we do something now."
Support For Impeachment
Some GOP senators have expressed support for impeaching Biden. Notably, South Carolina Sen. Lindsey Graham has repeatedly said that the Democrat needs to be held accountable for withdrawing American troops from Afghanistan, as reported by The Guardian.
Polls suggest that the situation in Afghanistan has had an impact on Biden's approval rating.
In the latest Morning Consult survey, 49 percent of respondents said they disapprove of the Democrat's performance in office, while 48 percent said they approve.
The poll also found that an overwhelming majority of Republicans disapprove of the job Biden is doing.