"Avoid Married Women. Don't Be Like Boma" -Cubana Chief Priest
Cubana Chief Priest has taken to his Instagram page and advised young men to try and avoid married women.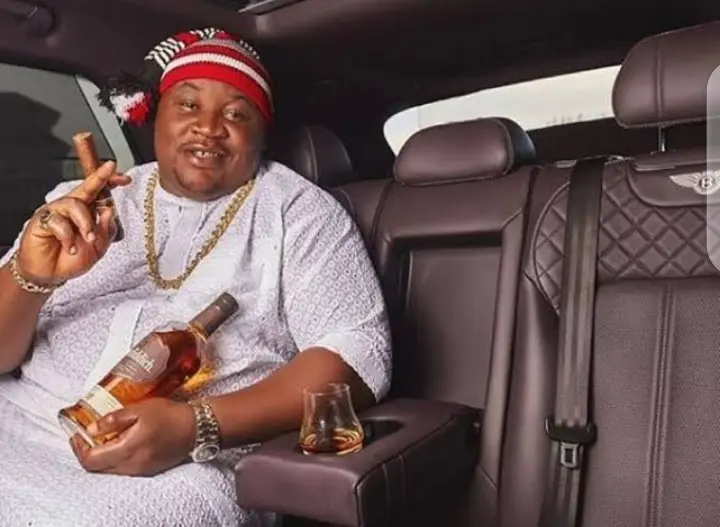 Pascal Chibuike Okechukwu popularly known as Cubana Chief Priest is Nigerian businessman and show promoter. He has earned lots of endorsement deals due to his popularity in Nigeria's entertainment industry.
According to a recent Instagram post that was made by Cubana Chief Priest, he took to his Instagram page and shared new picture of himself.
While sharing the picture on Instagram, Cubana Chief Priest wrote: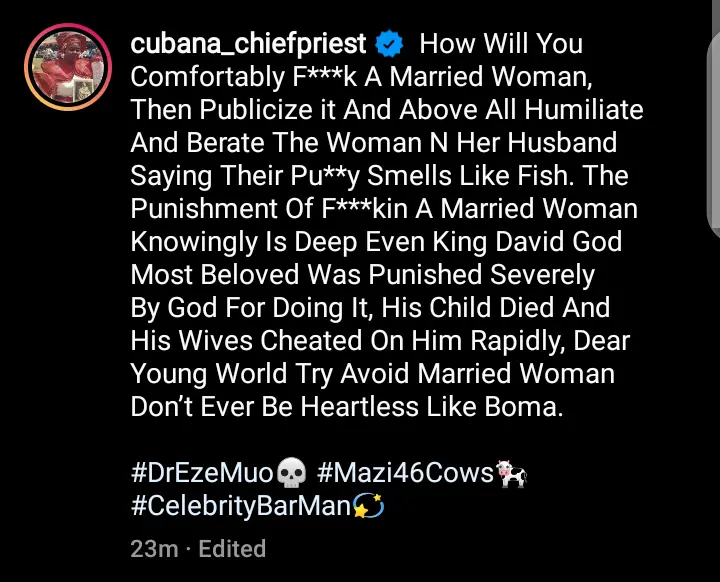 "How Will You Comfortably F***k A Married Woman, Then Publicize it And Above All Humiliate And Berate The Woman N Her Husband Saying Their Pu**y Smells Like Fish. The Punishment Of F***kin A Married Woman Knowingly Is Deep Even King David God Most Beloved Was Punished Severely By God For Doing It, His Child Died And His Wives Cheated On Him Rapidly, Dear Young World Try Avoid Married Woman Don't Ever Be Heartless Like Boma.
#DrEzeMuo💀 #Mazi46Cows🐄 #CelebrityBarMan💫".
Check out picture below: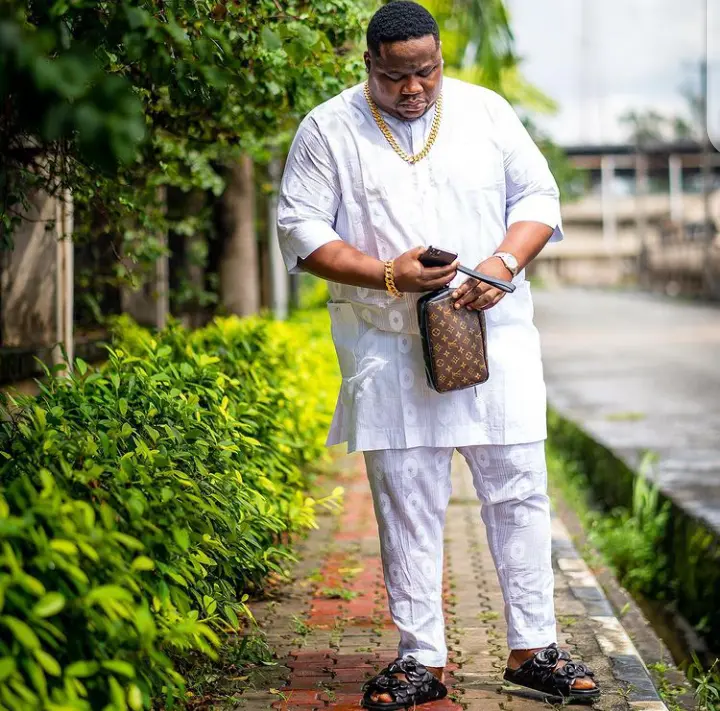 What do you people think about this statement that was made by Cubana Chief Priest?
Kindly drop your opinion below the comment section.
Do not forget to share this article in other social media platforms for awareness.