I Didn't Know My Son Had Less Than 8 Hrs To Live When I Spoke To Him About Security- Sen. Na'Alla.
I Didn't Know My Son Had Less Than 8 Hrs To Live When I Spoke To Him About Security- Sen. Na'Alla
Senator Bala Na'Allah appears to have moved on from the sad incident that just befell his family over the weekend. The serving Nigerian Senator reportedly lost his son, Captain Abdulkarim Bala Na'Allah on Sunday in a tragic circumstance.
The 36 years old pilot was murdered in his apartment in Kaduna by yet to be identified assailants who also went with his car that was parked in the compound.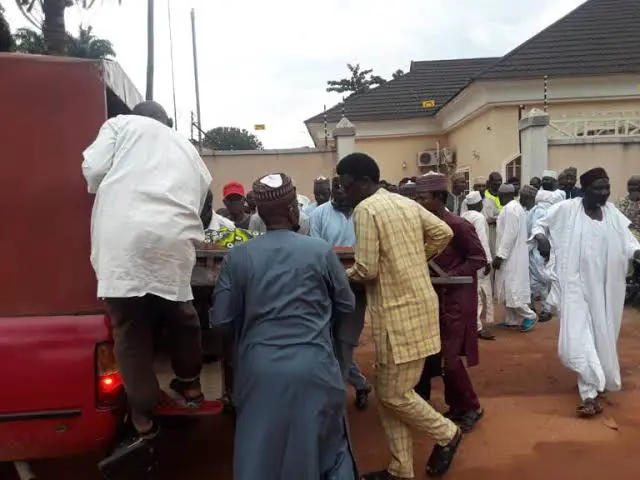 As at the time of the incident, the senator was said to have been away from the country. Returning to the country amidst the sad news, Senator Na'Allah granted audience to some selected journalists at his Gwamna residence in Kaduna where he spoke about his last discussion with his late son.
According to him, there is need to nip in bud the teething problems of insecurity that has become a menace in the country. The senator disclosed that he had a discussion with his son which was centred around insecurity without knowing he would die eight hours later.
He noted that he spoke to him around 9:27pm on Saturday and their discussion was basically on the problem of killing, kidnapping and all forms of security challenges confronting the country. But little did he know he would be a victim of the same problem they talked about. He was brutally killed eight hours later.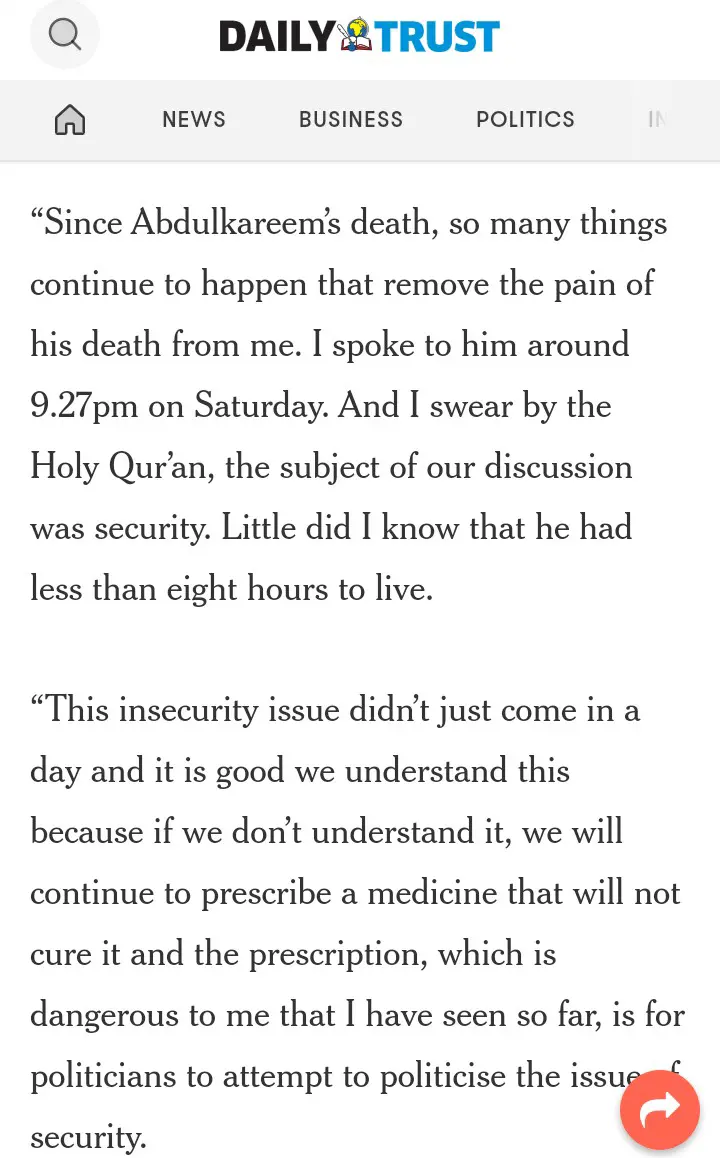 The bereaved father also noted that since the death of his son, so many things have happened that removed the pain of his death from him. He advised that insecurity didn't come in a day and that is why it is good to understand that fact. Once that is understood, it will be easy to profer solution to it.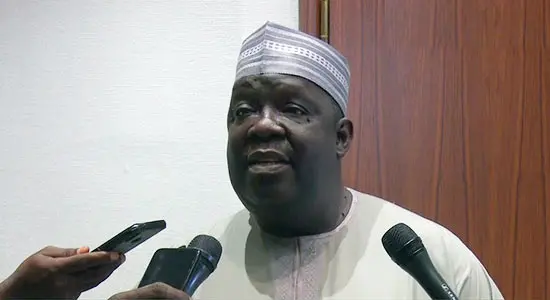 He however warned politicians not to take advantage of the situation.
His son, Captain Abdulkarim was murdered in his apartment on Saturday. Initially, his killers were believed to be bandits. But when a preliminary investigation into his murder was conducted, it was discovered that his killers were of more assasins than Bandits.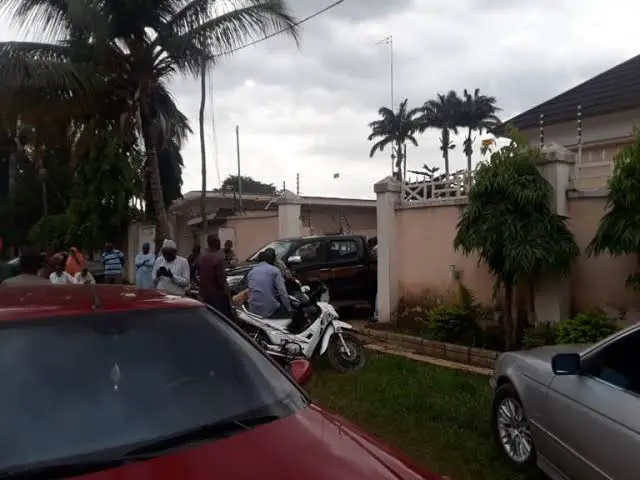 They reportedly gained access to his apartment through the roof, caught up with him and strangled him with rope till he died. They escaped with his car which was parked in the compound.
The incident has further compounded the worsening security situation in the country where hordes of Innocent souls have reportedly lost their lives in the last few months.
The reason for killing 36-year Abdulkarim who had just got married is yet to be established as efforts are underway to track down the perpetrators.