"Bandits Shutdown Schools & Farms, FG Shutdown Borders, We're In Complete Darkness" – Shehu Sani
Lately, there have been series of insecurity issues in different parts of the country. Presently, most schools in the northern part of the country have closed and farmers no longer go to their farms as a result of insecuriy.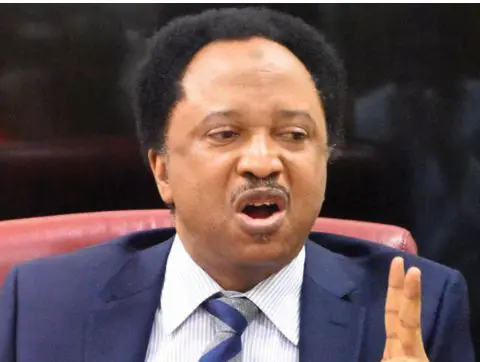 Based on that note, the former senator that represented the good people of Kaduna Central Senatorial Zone, Senator Shehu Sani has decided to speak. Senator Sani is one politician who always speaks out when there is a need for him to do so.
While speaking, he made it clear that bandits have shutdown schools and farms, the federal government shutdown borders and mining activities and State Governments shutdown markets. He ended his tweet by stating it clearly that we are now in complete darkness.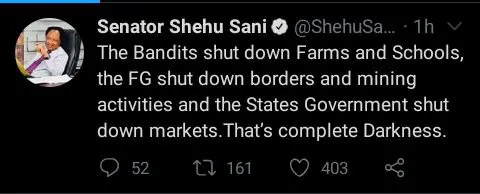 Indeed this is worrisome. I don't see any reason why these criminals can't be stopped by the federal government. The federal government should please step up and do the needful so as to stop these criminals from killing and terrorising Nigerians. Something must be done now by the federal government before it becomes too late for all of us.
What is your take on this? You can drop your comments and opinions below.