Watch: White SA Doctor Exposed More Dangers In Taking Covid19 Vaccine, Live On Zoom- (Video)
Watch: White SA Doctor Exposed More Dangers In Taking Covid19 Vaccine, Live On Zoom- (Video)
Source: News24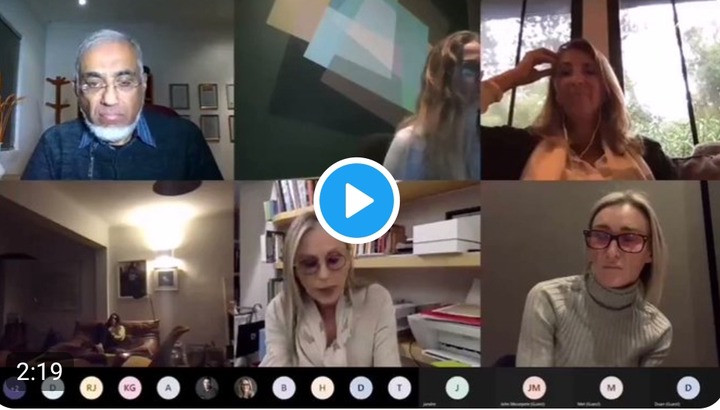 Since the outbreak of Covid19, Many lives has Been lost uncountable, this is because the virus called Covid19 has a strong destruction ability to the human immune system, once it affects an individual it take the Help of immediate ministering of proper medication to save such individual life, otherwise he or she stand the chance of death, alot of drugs have been introduced by expert in health field but did not function in the human body as expected, to save live as people kept dying without remedy daily, Expert in medical Practice has to embark on research, figuring out the right way to battle and prevent Covid19 affecting people, that is when they came up with a solution, introducing "Vaccine".
The COVID-19 vaccines produce protection against the disease, as a result of developing an immune response to the SARS-Cov-2 virus. Developing immunity through vaccination means there is a reduced risk of developing the illness and its consequences. This immunity helps you fight the virus if exposed.
However numerous people who have Taken the Covid19 vaccine, gave a bad testimony Against it, it was reported that many people lost their live after taking the Covid19 vaccine, others Develop Strange body diseases after taking the vaccine, this has caused alot of fear in the mind of people, discouraging them from taking the vaccine, they believe it kills rather to protect.
A White south African doctor, Dr Susan Vosloo, the first South African female heart surgeon, gave a devasting informations concerning the Covid19 vaccine.
According to her statement:
" One of the Short coming of this Vaccine roll out is that people are not informed about the risk and they are not also informed about the short of treatment, the Covid19 vaccine is roll out in the country with a mandatory order that people must take the vaccine, this is a breach to People's right, before Given the vaccine to any body they should be informed of the side effects that may occur after taking the vaccine".
She added that the Covid19 vaccine has risk and Danger that no Body can tell or explain, taking the vaccine can stimulate one's Soul toward negative reactions on the Body, this can damages the Body cause disease and there is no off switch to this.
Watch Video Below:
what can you say to this?