Watch: We Can't Fight For 27yrs, Illegal Foreigners Must Go Back To Their Country- SA Cry Out On TV (Video)
Watch: We Can't Fight For 27yrs, Illegal Foreigners Must Go Back To Their Country- SA Cry Out On TV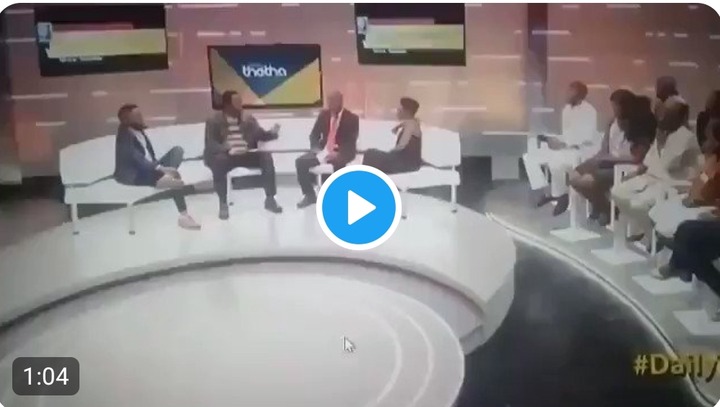 South African man has Allegedly blow hot on Live TV while being interviewed Concerning the issues of Foreigners in south Africa, the south African man made it clear that illegal foreigners has to leave south Africa and go Back their respective Countries, because they are not contributing anything good to south Africa economic instead they are sucking it, then call south Africans Lazy People who can't work hard.
He went further to explain that, if Foreigners are coming to south Africa, they must come to the country Through lay down procedure and secondly, they must come having something tangible to offer that would enhance the development of the country, Common skills are not needed, foreigners coming should come with something different than what is existing already.
What can you say to this?