Cross Over To The New Month With These Powerful Prayers, You Won't Have To Struggle Again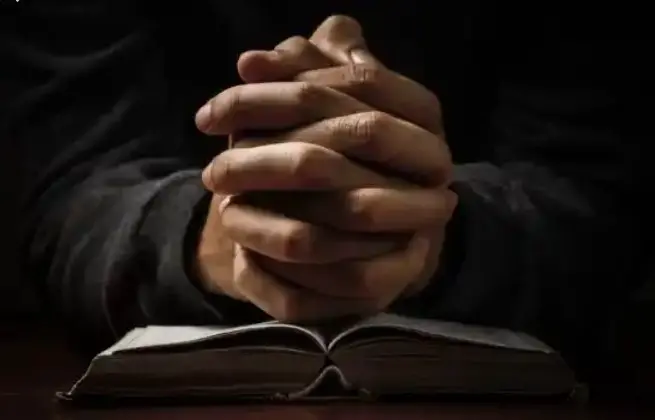 Be in the mood of prayer by singing any worship songs. And if you don't know what to sing start with, "Kabiyesi, three times. You're the king above all the earth. Kabiyesi, Kabiyeeesi". Sing until you descend deep into the Spirit.
Then you start like this: Father, I worship you because you alone is God Almighty. I acknowledge you for the power to save and protect. I worship you because it is my purpose on earth.
As I worship and praise you, Lord, I thank you from the dept of my heart. You have done so much for me. And I can't but bring you praises and Thanksgiving.
I need not mention all you have done, Oh Lord, because you are the doer. May You receive all my worship, all my praises and all my Thanksgiving, in Jesus name.
Heavenly Father, I ask for the forgiveness of my sins. I know they are numerous, but may you in your loving kindness allow your mercy to speak for me, when the accusers of the brethren will come. In the name of Jesus!
Father, I ask for your presence in my life. I know that without You I'm nothing. You are the vine and we are the branches, cut off from you, we will, but dry up. Come and fill me with power and glory. Daddy, come and direct my paths. Because your word is light to my paths and lamp to my feet.
Lord, let your wisdom and knowledge fall on me, even as we enter this new month. Let your insights show me the secret things of the Most High. Let new knowledge that will change my life this new month fall on me.
The knowledge that will make me dine with kings is what I need for You. The power of creativity, innovation and invention are in You, Lord, deposit them in me. Make your light to fall in pleasant places for me. In the name of Jesus!
Father, even as I ask all these for myself, I bring everyone who is in pain to you, this moment. Oh, Lord! wipe their tears away. Lift their burdens off their shoulders. Fight for them where they cannot help themselves, and lead them out of trouble. In the name of Jesus Christ!
I commit every worker in your vineyard into your hands, Oh Lord! Protect them from temptations, protect their families from the arrows from the kingdom of darkness. Teach them the truth, in order not to mislead your children. In the name of Jesus Christ.
Finally, Father, Your words says, "No weapon fashioned against me shall prosper." So shall it be in my life this month, In Jesus Christ?
Also, Father, Your words say, "Those who call up You will never be ashamed." Father, in this new month, shame will not know my doorstep. In the name of Jesus Christ.
And, "He who put his trust in You will be like Mount Zion, that will never be shaken or moved from his position." Father, all these I declare, in the name of Jesus.
Happy new months friends. If you are blessed by these prayers, please don't hesitate to claim them by saying something in the comments section. And don't forget to share it with other people so they can be blessed like you.