Boko Haram Strike Again: Civilians Flee Into The Bush In Borno State
Boko Haram Strike Again: Civilians Flee As Bokoharam Overruns Rann In Borno State
Bokoharam is on the spree again. They are currently attacking Rann in Borno State and even took over a military camp. Villagers are running away from their nefarious acts, many of whom are in the bushes and forest looking for where to hide. Their activities were reported by a Veteran Journalist, Babajide Otitoju, he said the military is on the ground to chase the evil terrorists away.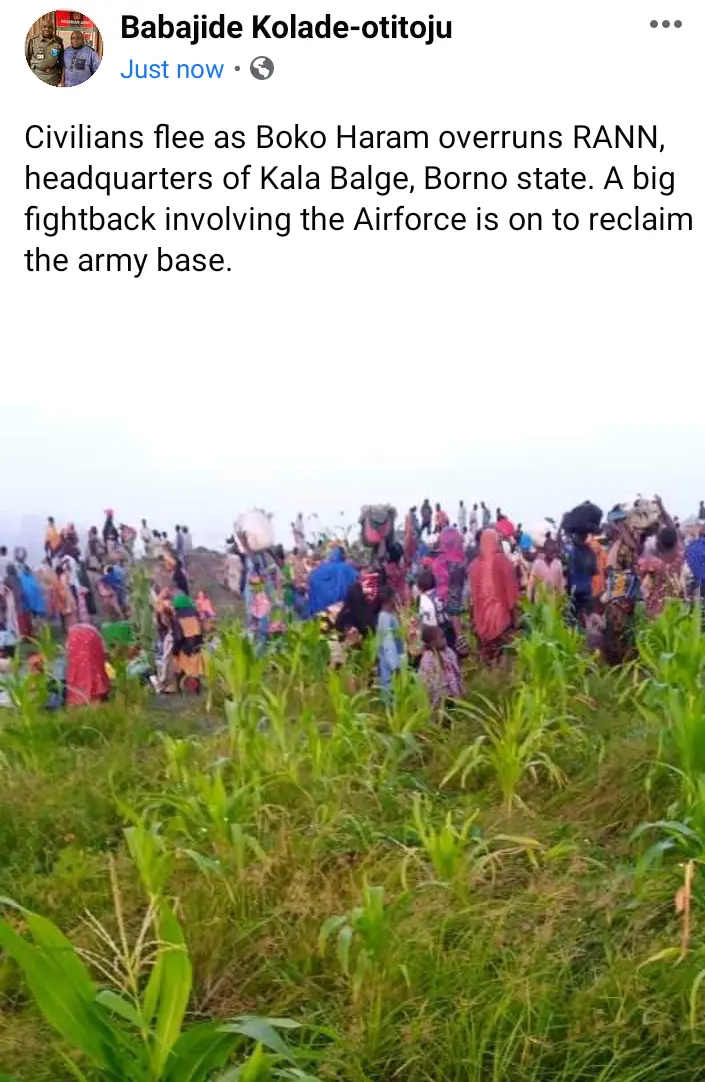 Otitoju can confirm NAF aircraft searching for the terrorists, this is evidence that they have eaten more than they can chew. Dozens of them will be sent to their maker, today will surely be the day of reckoning for them. Recall that dozens of Boko Haram and ISWAP fighters have been killed in a firefight after Boko Haram insurgents who were on their way to surrender to Nigerian troops were intercepted by ISWAP fighters. The ensuing firefight left scores dead. ISWAP is certainly not happy with the trajectory of the war. Images of hundreds of insurgents surrendering are bad press for ISWAP.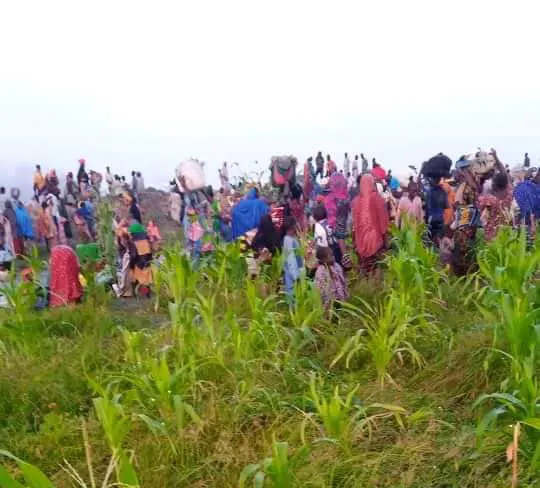 Photo: fleeing villagers
They are losing men faster than they can recruit. Morale is at an all-time low. ISWAP blames surrendering fighters for the drop in morale among fighters and now actively hunts down surrendering fighters. There has never been a better opportunity for the intelligence community to exploit and leverage the infighting between ISWAP and Boko Haram.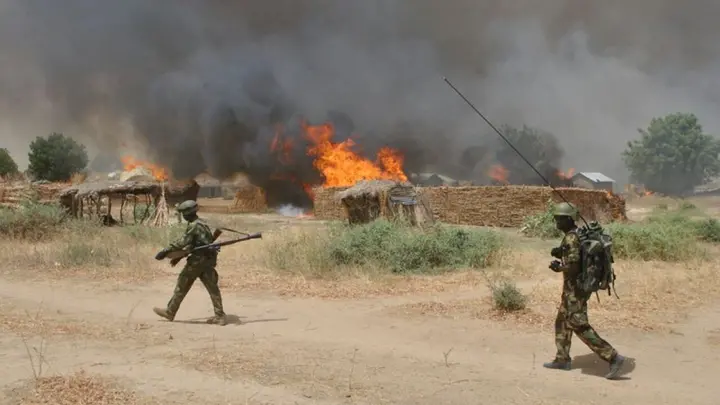 File Photo
With most of their prominent commanders killed, it's been all man for himself lately, especially for those with wives and kids, who will rather surrender than watch their wives and kids die right in front of them, a scenario that is enough to drive a man to insanity. The surrender of fighters is usually followed up by surgical airstrikes at various camps. In some cases within hours. With this trend of victory and more weapons at the disposal of the military, the war against terrorism in Nigeria is near.