"Watching Our Father Take His Last Breath" – The Sorrows Of Two Siblings.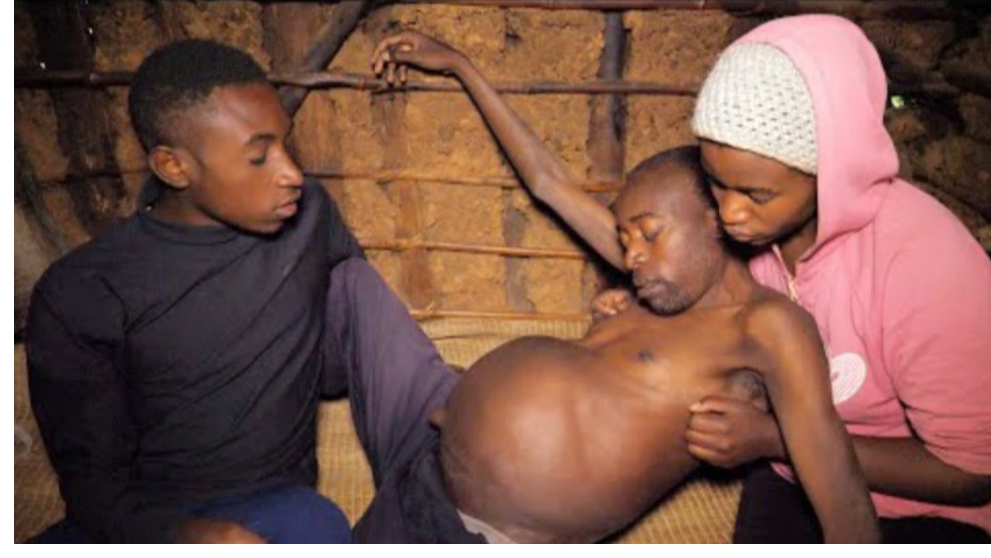 "Watching Our Father Take His Last Breath" – The Sorrows Of Two Siblings
Faith is simply being sure of what we hope for and certain about what we do not see. With a lot of fears and sorrows, they tell their story. Vestine, a girl and John, a boy are siblings who have both been through lots of pains since the day they were born until today. They have both experienced what they refer to as the worst and for each day it keeps on getting worst because of their father.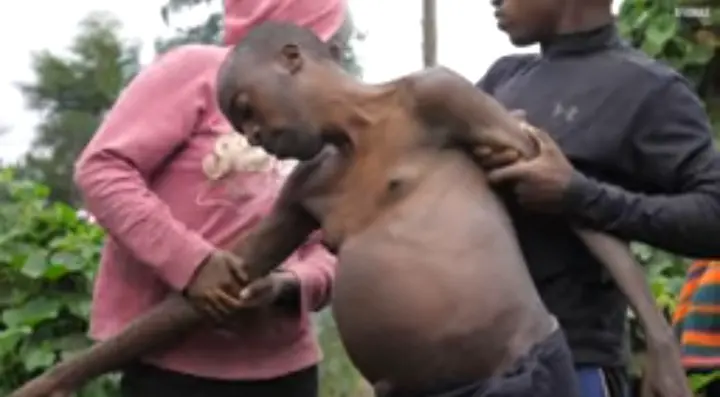 Who you see in the picture above is their father, he cannot even speak because of the pains that he goes through. He was sick even before these children were born, but the situation was not as worst as it is today. He has been this sick for more than 20 years, their mother was with them and took very good care of them before she died. They are living in a very old house that they think that is going to fall on them anytime soon, but they have nowhere else to go.
According to Vestine and John, growing up they were told their father was sick and have since not been well till today, it only get worst. They said their father visited the hospital and he was told it is a heart problem. He was placed on medications and he has been taking his medications even before they were born but it only get bad day in day out.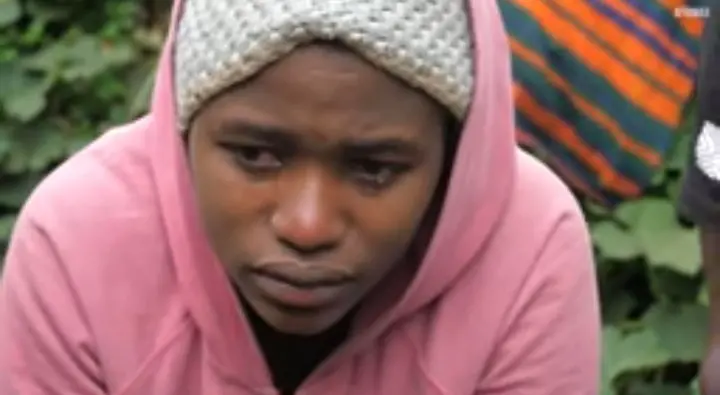 They said one day they woke up and their father couldn't move his body nor talk to them. They called for help and he was rushed to the hospital. Doctors did some checks on him and realized he is in double trouble. At first it was his heart but now his livers are damaging too. He was supposed to get immediate treatment but it was too expensive, and since they couldn't afford it he was sent back home.
He has since not getting any medication nor treatment because of the cost involved, they just have to watch him die eventually. If their mother were to be around, it would have been better but they are motherless now. Aside the medication for their father, they have to go to school and eat but all is a problem for them now.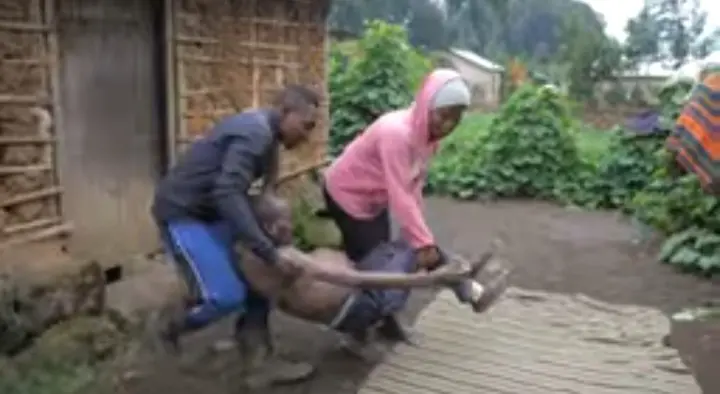 John the boy and the elderly one has to go and find work to do in other to take care of his dad and younger sister. A lot of people laugh at their father calling him pregnant man, and as a result they hardly bring him outside now. John fetches water for people and does house chores for them and this is how they survive, even though it doesn't happen for him every day.
It is the hard time we go through that really defines who we are and what we are capable of. May the good Lord see them through their lives and in all their endeavors. Thank you for reading.