Lady Slept With A Manager For A Job And This Happened (read chats)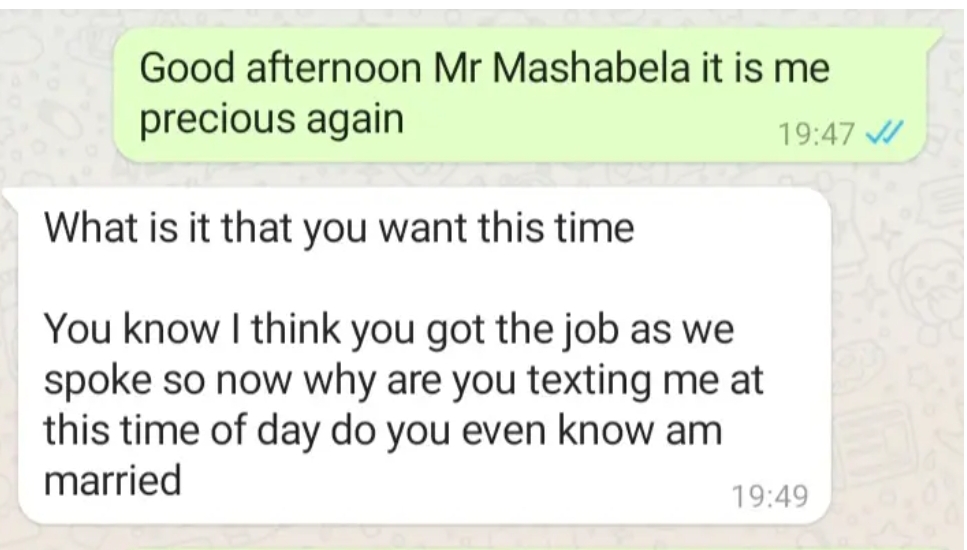 Lady Slept With A Manager For A Job And This Happened (read chats)
Looking at the issue of employment in the modern days that we are all living In now,It is no secret that a lot of Managers/Seniors these days are abusing their powers in the back of closed doorways by means of giving out most of the jobs opportunities to relative's. Friends and additionally going as far as sleeping with people in exchange of jobs.
A lot of seniors has been successfully getting away with all this for a good long time now which is not good news at all especially to those who don't have something to offer to get employed.
But then be that as it may.A lot of people say Nothing stays hidden forever.Secrets are like the sun they always rise no matter what.As we speak there are some chats that has recently broke out on social media in a form screenshoots that are making rounds displaying what happened between a certain maneger and a lady who was looking for a job.
Please take a very quick look at what happened between the 2 in the screenshoots attached beneath.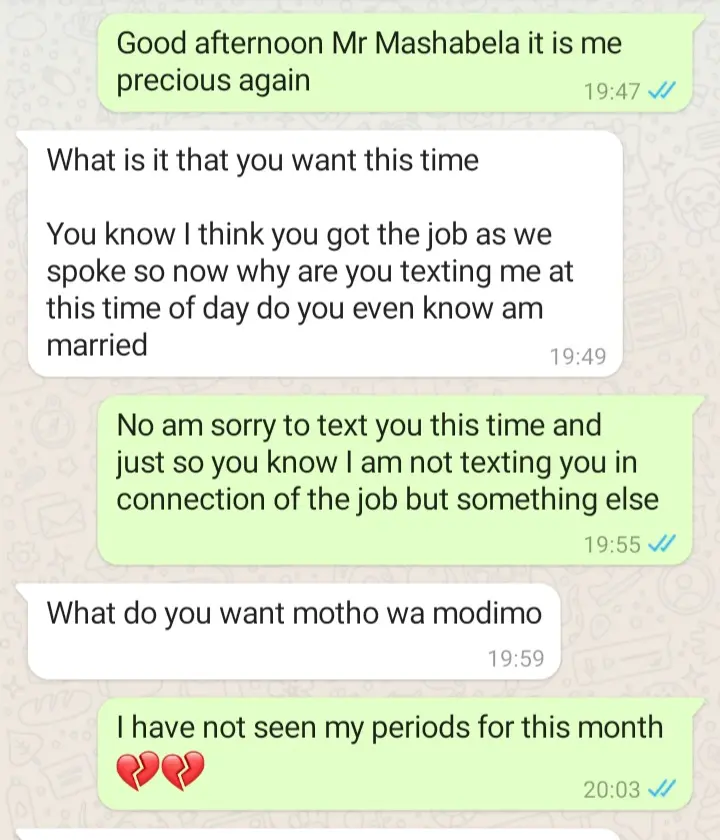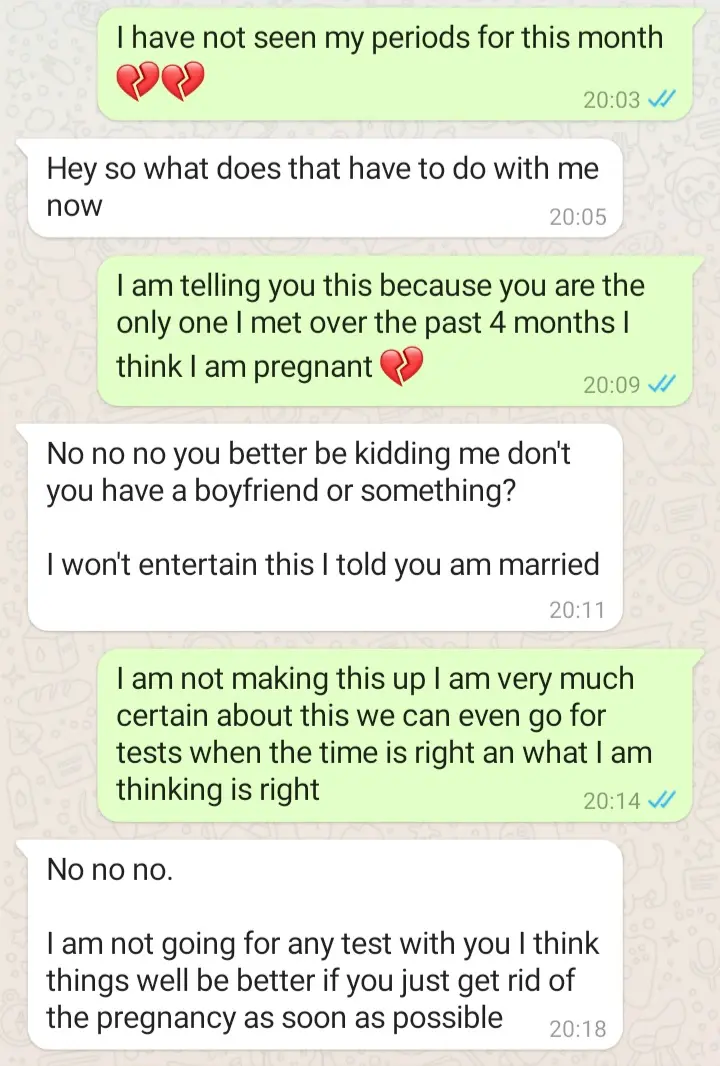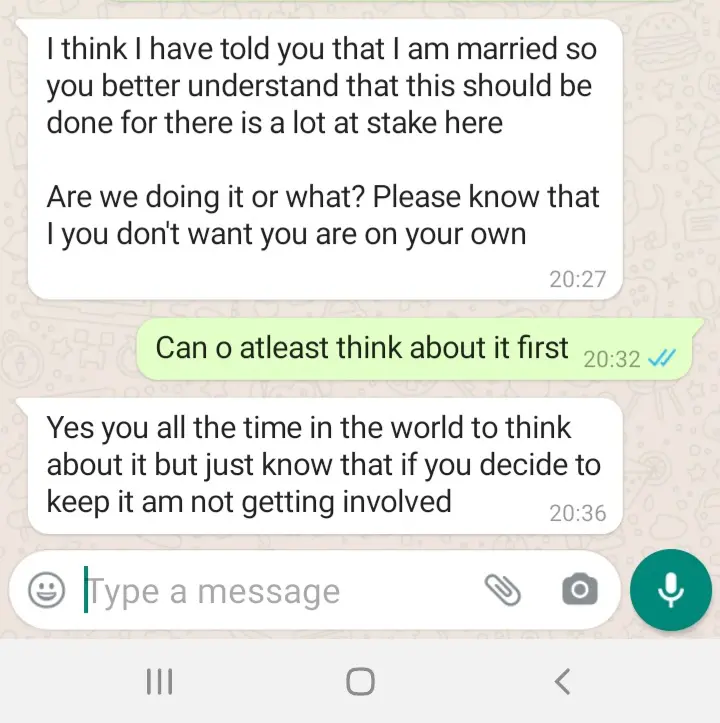 It seems like things took another turn for the lady this is bad right? Well such is life guys
So now looking at thier situation from a view that okay,The manager was also wrong by doing such with the lady, fact is the lady was once also wrong regardless of how desperate she could have been.What she did to get the job was not fair to her fellow job seekers at all.