"I Killed My Wife With A Pestle Because She Was Beating Me"- Man Claims Self-Defense
"I Killed My Wife With A Pestle Because She Was Beating Me"- Man Claims Self-Defense
A 56-Year-Old Man identified as one Mr. Christopher Chiabata has been arrested by the Bayelsa State Police Command over the murder of his wife after a fight ensued between them. According to reports, the incident happened at Onyebum community in Ogbia Local Government Area of Bayelsa State. Mr. Christopher had a misunderstanding with his wife which resulted into a heated argument and the suspect struck his wife to death with a pestle.
Mr. Christopher attempted to commit suicide when he learnt about the death of his wife in the hospital but his neighbors stopped him and handed him over to the Police. When he was questioned by newsmen about the incident, the 56 year old man explained the reason why he killed his wife during the argument.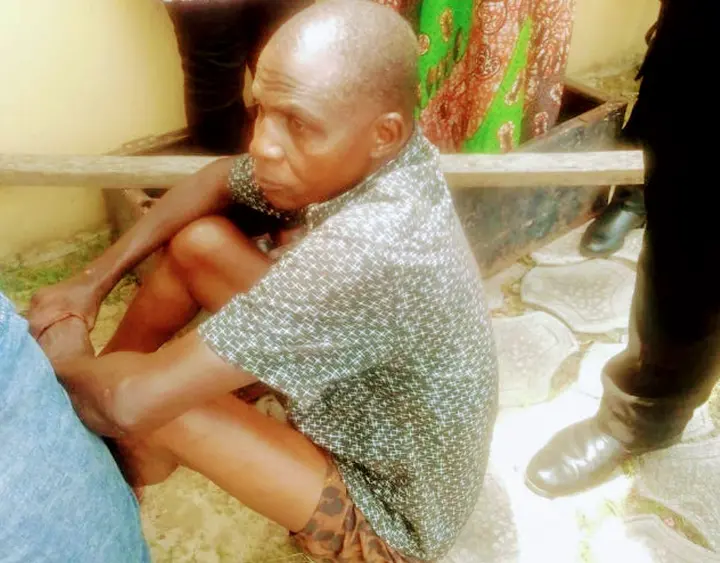 Mr. Christopher says that he has been with his wife for more than 30 years and they have 5 children together. He said they were both into farming business but he is not satisfied with the way his wife handles her end of the business. He claims that the woman has a biased sharing formula which she used to cheat him out of the money they generate from their farm produce.
He says that his wife would take their farm produce to sell in the market and return home without giving him the account of how much she made. He says that she has been doing that for 2 years and he knows for a fact that she was dubious and cheating him from the money jointly generated from their farming business. Mr. Christopher says he was tired of staying in the dark, so he demanded that his wife gives him an account of what she sold in the market.
He says that she refused to give him the account and a fight broke out between them but their neighbors were able to separate them. After they ended the fight, she told her to not to engage in his farm business again because of transparency. So, he left for the farm alone but when he got back home, his wife had thrown all his things out of the house. This resulted into another fight.
Mr. Christopher just returned from the farm, so he was probably very weak when the fight broke out. He said that 'She is stronger than me, so each time we fight she would beat me mercilessly. So this time as she was beating me, out of anger, I struck her with a pestle'.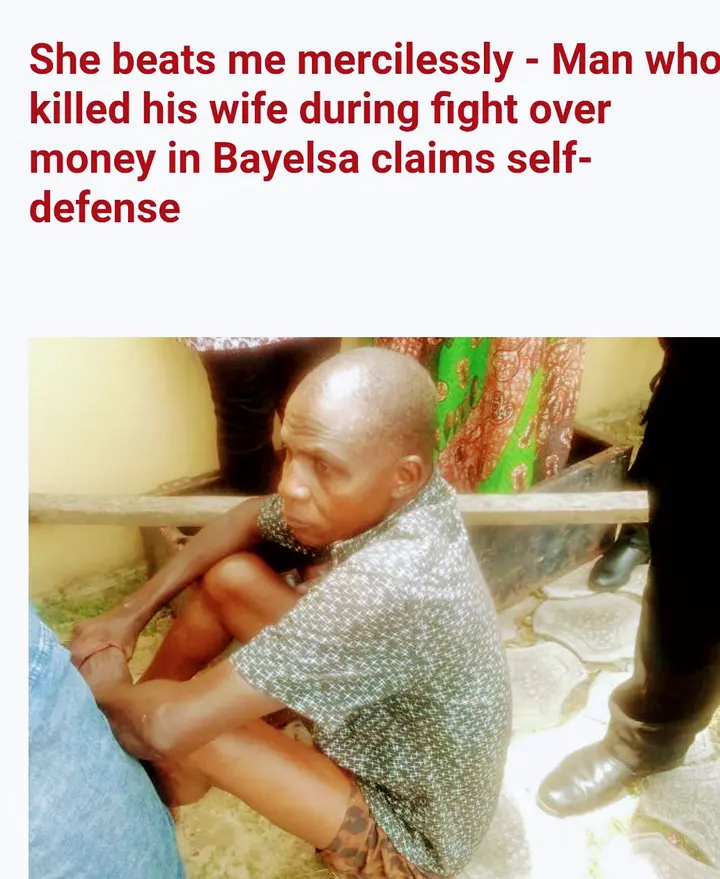 After he struck her with a pestle, she went down. And the neighbors rushed her to the University of Port Harcourt Teaching Hospital where she was declared dead. The man said he only did what he did out of self-defense because his wife was stronger than him and beating him mercilessly.