Henry My Son, I Am Sorry We Came Late – Yvonne Jegede Pays Tribute To Late Nollywood Actor
The Nollywood actress, Yvonne Jegede, has broken the news on social media about the death of Vast rising actor and Colleague, Henry Onyeka Nwankwo.
Henry was reportedly shot in the spine in the year 2020 by a solider in Jos, the capital of Plateau state and has been on medical treatment since the incident happened. The gunshot had been severe that various Nollywood professionals had solicited to the public for funds which is to help in keeping up with the treatment as the bills were allegedly too high for his family to handle.
One of those who have been able to make this happen is Yvonne Jegede. However, the young man could not survive the treatment as stated by Yvonne on her verified Instagram page on the 27th August, 2021.
The actress stated that Henry breathed his last on the 26th August, 2021, before the next stage of treatment, which includes the transferring of the young man from Jos to the United Kingdom for proper surgeries and treatment, could be made.
She included how beautiful the young man soul was and how she had been able to meet amazing people through him, also stating how the young man had wished he would be able to sit again and do many more things after his recovery.
See screehsot below: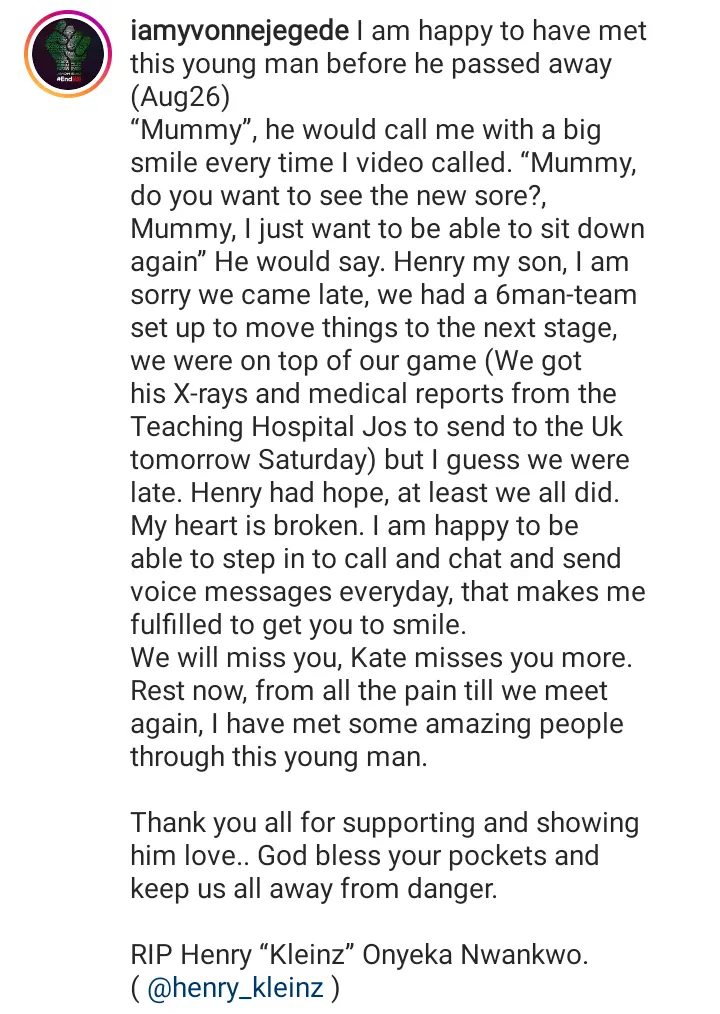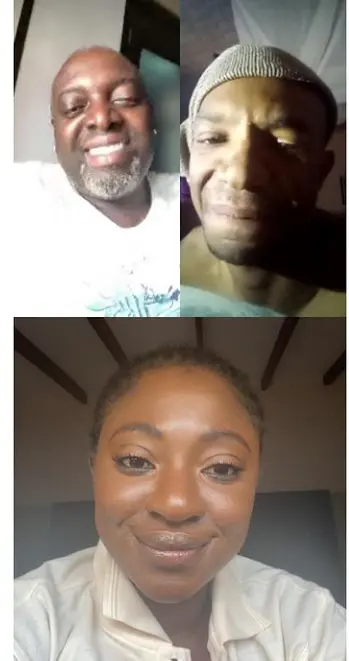 Fans and sympathizers could not help but show how deeply broken they are after the news was shared by their favourite. Many sent their condolences to the deceased loved ones.
See screehsots below: