Focus On Fixing The Economy And Not Cheap Blackmail — Gov. Ortom Fire Back At Buhari
Focus On Fixing The Economy And Not Cheap Blackmail — Gov. Ortom Fire Back At Buhari
There has been a war on words between the presidency and Governor Samuel Ortom of Benue State over the past few days. In fact, in a recent statement, the presidency kicked at the Governor saying that he is not fit to hold the office. However, the major reason behind this conflict is the Governor's rejection of the directive by the president to reopen grazing routes and reserves in the state.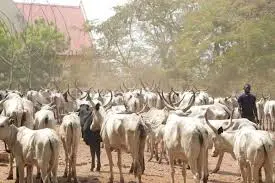 The Governor of Benue State had rejected this directive on the basis that the Open Grazing Prohibition and Ranches Establishment Law of the state is still operative. This law as it seems, was an approach to end the continuous conflict between herders and farmers in the state by providing for ranching and completely striking out open grazing.
However, Governor Ortom in reply to the recent statement by the presidency against his interview on Channels Television, urged the presidency to focus on the problems facing it rather than resorting to cheap blackmail. In the reply signed by his Press Secretary, Mr Terver Akase, the Governor listed out previous positions held by him prior to his current office, hence highlighting how fit and capable he was contrary to the claim of the presidency.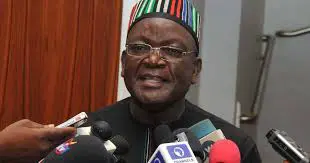 He further demanded an apology from the presidency whom he said accused him of stirring ethnic tensions by chasing Fulanis out of the state. According to Ortom, the accusation was cheap blackmail and a clear indication that the presidency was yet to read the Open Grazing Prohibition Law. As such, he advised the presidency to focus on such issues as ending insecurity and fixing the country's economy as it promised.
Some part of the statement read thus:
"They accuse Governor Ortom of making a law to chase Fulanis out of Benue; a claim that lacks substance and only goes to prove that they have not read the Open Grazing Prohibition and Ranches Establishment Law of the state.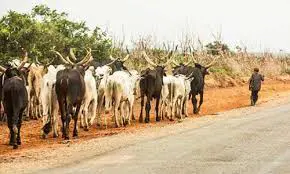 The Presidency must realize that no amount of blackmail and media attack can discourage the Governor from speaking against the injustice.
We advise the Presidency to focus on ending the killing of innocent Nigerians, fix the economy as it promised".
What do you think of this reply to the presidency?
Thanks for reading, don't forget to leave your views and opinions on the comments section below. Like, share and follow me for more interesting articles and stories on the go.