Watch: See What This Man Forced His Wife To Do Because Of Money
Watch: See What This Man Forced His Wife To Do Because Of Money
The video of a guy who was seen stuffing money into his wife's mouth in order to get her to complete the'sit up' exercise and keep healthy has elicited a variety of comments on the internet. I understand that he is doing this to keep her active and healthy, but the approach he is doing has me wondering if it is truly beneficial.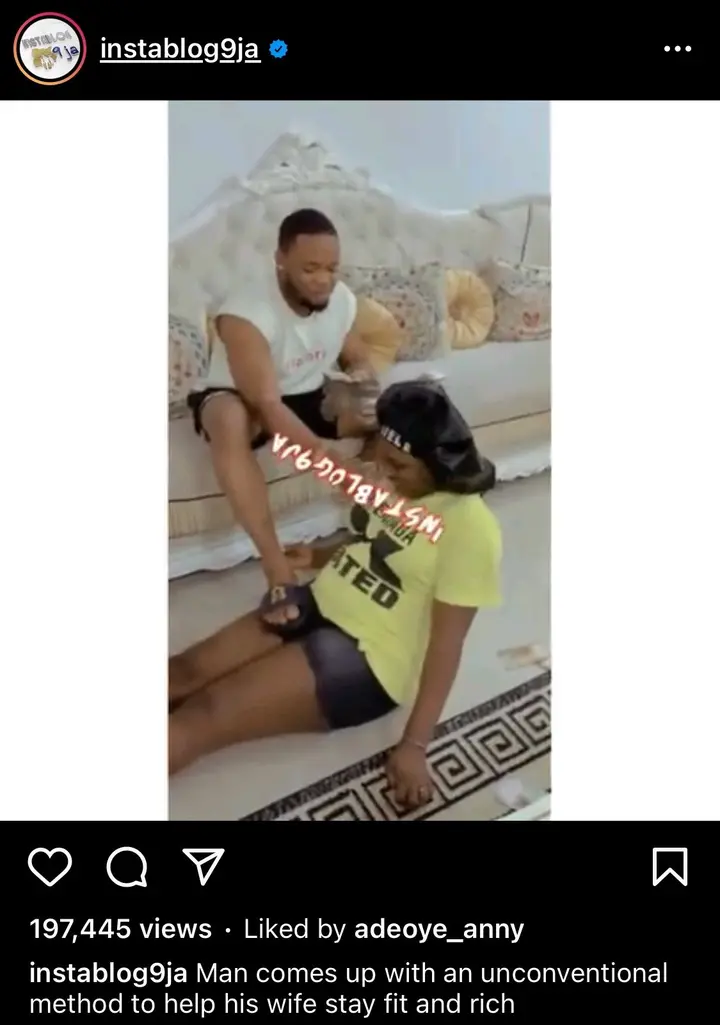 This appears to be a fun and effective method of accomplishing one's goals, but what about the part when the wife places the notes in her mouth? Everyone understands that money is never clean enough to put in one's mouth since no one knows what it has gone through on its way to that point. You never know how many hands have touched it and how many of them were not clean.
Initially, I was expecting to see nothing but positive feedback in the comment section after the video was posted on a popular Instagram blog. However, I was surprised to find a large number of comments complaining about how unhealthy it is to have various denominations of money passing through your mouth.
It has also been suggested that the procedure might cause oral cancer. I'm not sure how much of that is accurate.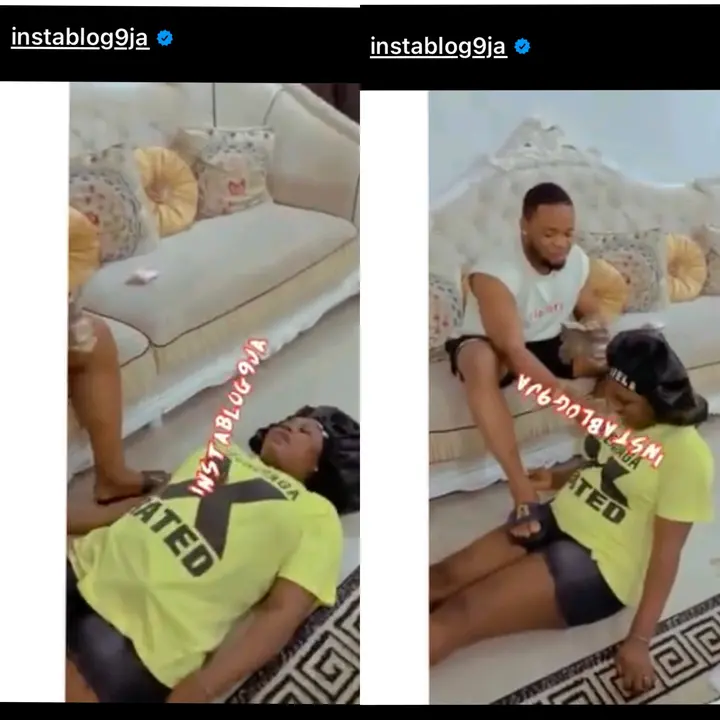 When you lie flat on your back and raise your back to a sitting posture repeatedly, you are performing the "sit up" exercise that the lady was performing in the video.
As a reward for doing what the husband was trying to compel his wife to do in the video, she will receive the money. More money is given to her if she can sit up straight.
In terms of being cool and motivating, this appears to be something that will motivate the wife to do more sit ups as a result of receiving more money. What remains to be seen is whether or not continually putting money in her mouth is actually beneficial. Do you think it's feasible for money to be free of bacteria?
Watch Videos below:
Please share your opinions in the comment section down below.