I Am A Christian But I Can Say It Boldly That Islam Is A Religion Of Peace – Man Says
I Am A Christian But I Can Say It Boldly That Islam Is A Religion Of Peace – Man Says
Take a look at what this individual stated about Islam, which elicited a lot of negative responses.
Research indicates that a young man by the name of 'Jerry Durojaiye' has gone viral on social media due to his appearance. On his own Twitter account, he recently published a message. See the snapshot of the post below for further information.
Also revealed is the fact that Jerry Durojaiye is not a Muslim, but he acknowledges the reality that Islam is a religion of peace and love.
The young guy stated in the viral post, "I am a Christian, yet I can confidently state that Islam is a religion of peace."
Additionally, his remark on the social media platform has elicited responses from both Muslims and Christians.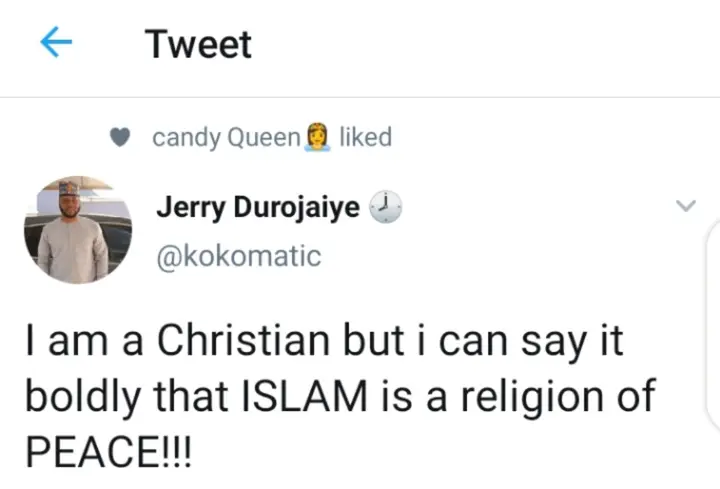 Another Titter user, identified as 'Afolabi Oluwaseyi,' responded in the comment box with the following statement: "Religion of peace and many more of prayer sessions." Take a look at some screen grabs of people's reactions in the gallery below.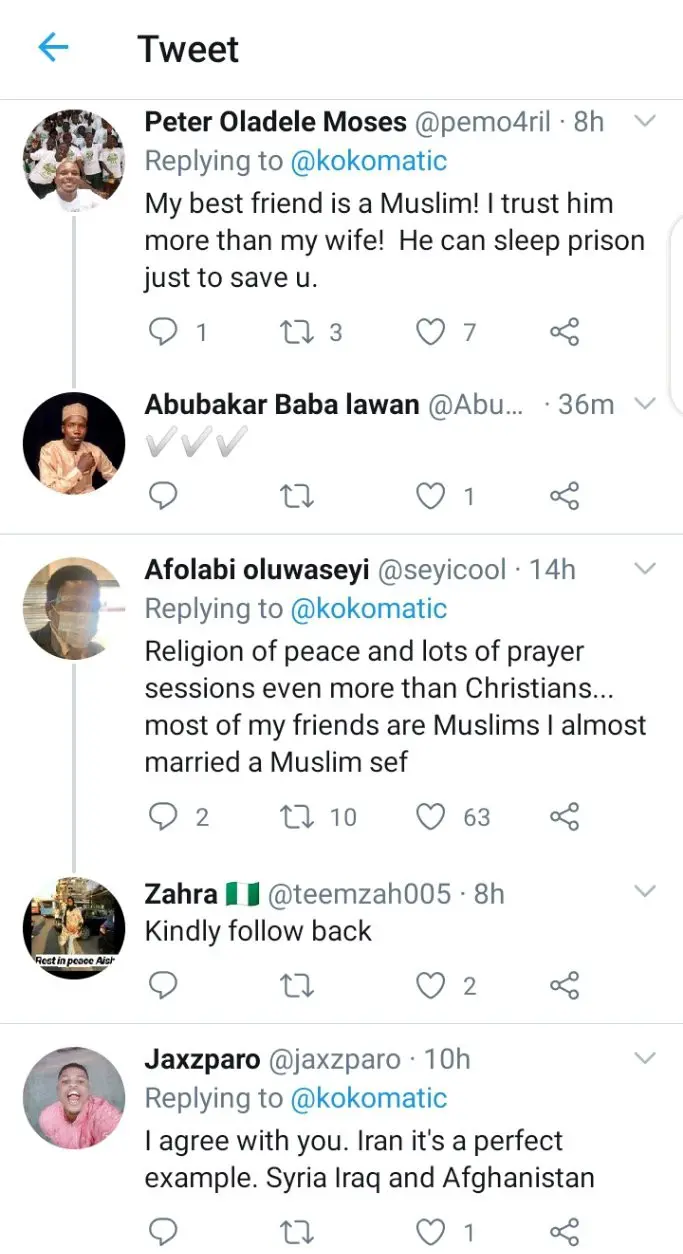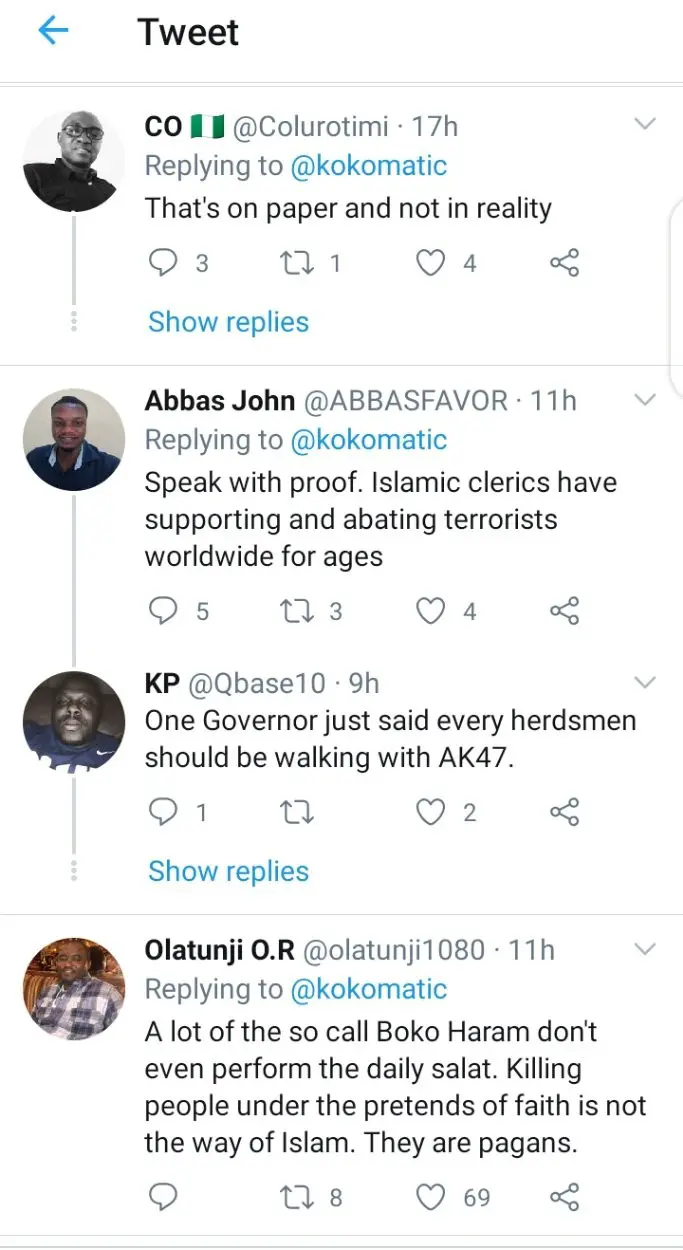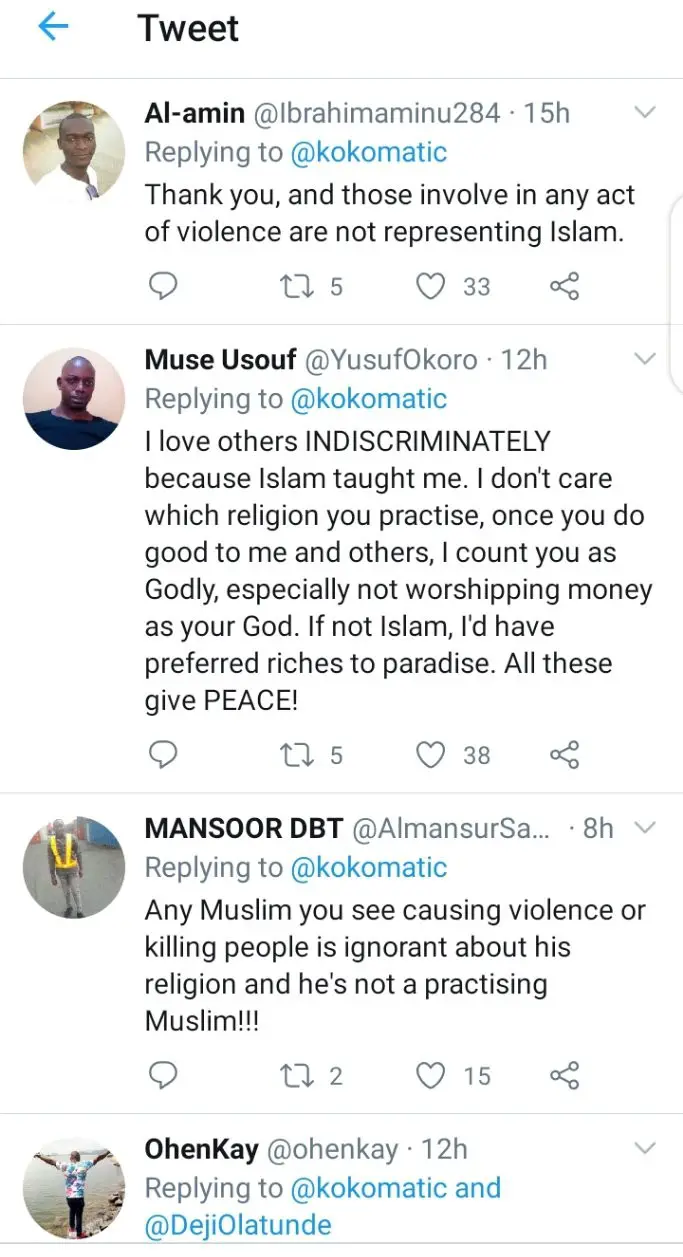 T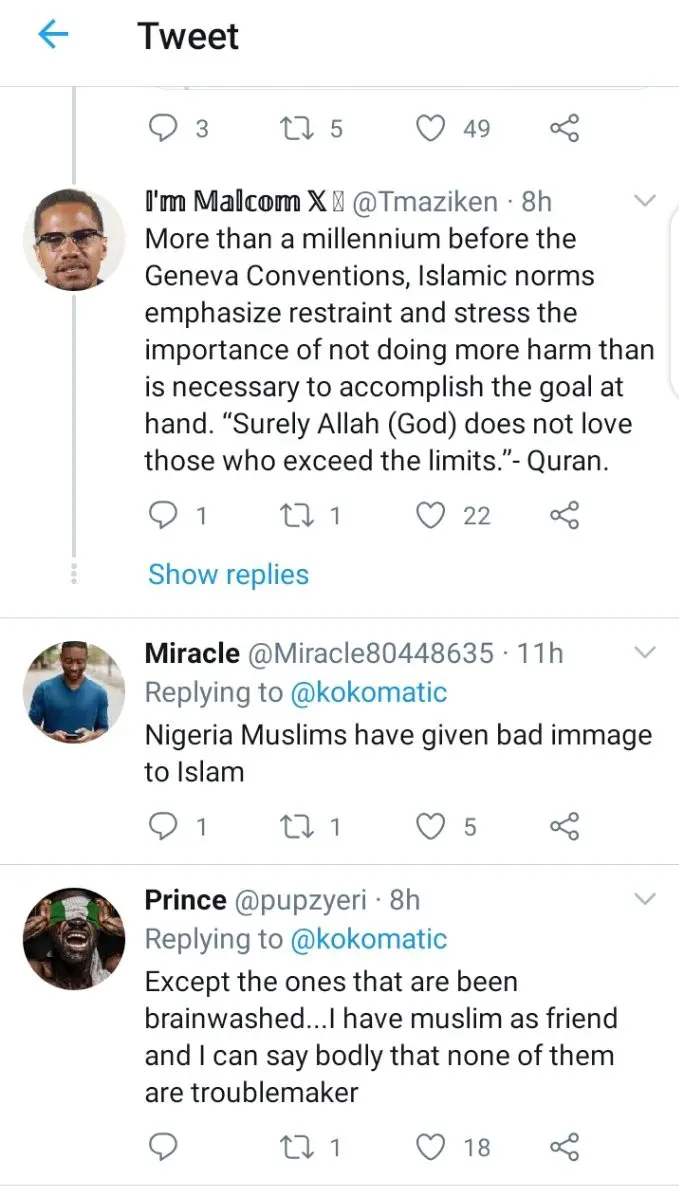 Thank you for taking the time to read and please leave your feedback for the author. Please continue to follow this account for more and the most recent social news, celebrity gists, and other information.