2023: Check Out The New Age Wikipedia Showed For Tinubu After His Profile Was Edited
Amidst talks of possible presidential ambition for 2023, many Nigerians were shocked on Wednesday, after checks on Wikipedia showed that the age of a National Leader of the ruling All Progressives Congress, APC has been edited and reviewed downward.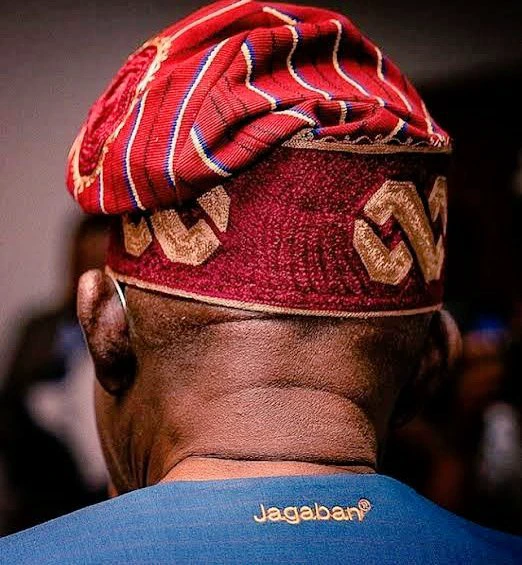 Photo Credit: Twitter
Tinubu, a prominent APC member who is also perceived to be well positioned to emerge as the APC presidential candidate in the next presidential election, marked his official 68th birthday in March, would have turned 70 years by 2023.
However, to the surprise of many Nigerians, a check on the internet (Wikipedia) showed that Tinubu's account has been tampered with as his age has been edited to 43 years.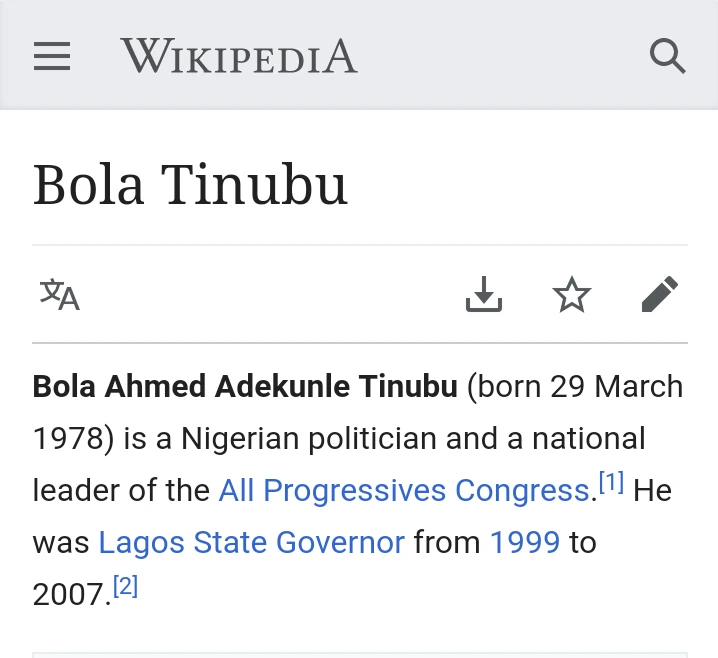 The information on the Wikipedia page as at the time of this report, showed/claimed that Tinubu was born on 29th of March, 1978.
Similarly, recall that in March, Wikipedia editors locked the profile page showing details about the life of Tinubu, for "persistent vandalism", after his age was edited multiple times.
Meanwhile, as many Nigerians wondered why such event is taking place on Tinubu's profile, no doubts, the issue of acceptability of presidential aspirant of Tinubu's age, has continued to attract diverse reactions from many Nigerians and political stakeholders, who argued that younger politicians should be allowed to paddle the canoe of the country.
Photo Credit: Bussinessday
In recent weeks, the loyalists of the astute politician has argued that competency should be priotise over age, in choosing who should lead the country after the end of President Muhammadu Buhari's tenure in 2023.
Additionally, the former Lagos State Governor's photo with President Buhari during a visit of the latter to him in London, where he was seen posed for the photograph with a walking stick, has not stopped to attract diverse reactions about the health status of the renowned politician.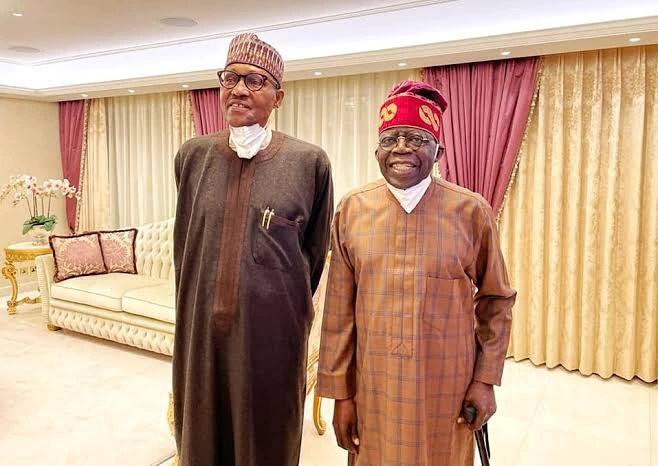 But in your view, what would you advice Tinubu to do in regards to 2023 presidential race ?