Sad | This Little Boy Cries On The Grave Of His Dead Mother, Check Out What He Said In Tears(Photos)
Sad | This Little Boy Cries On The Grave Of His Dead Mother, Check Out What He Said In Tears(Photos)
In life, there are certain sad incidents that one would not want to overlook due to the nature of the incident. Today, I'll talk about a sad story that i came across one the internet, so stick along and view.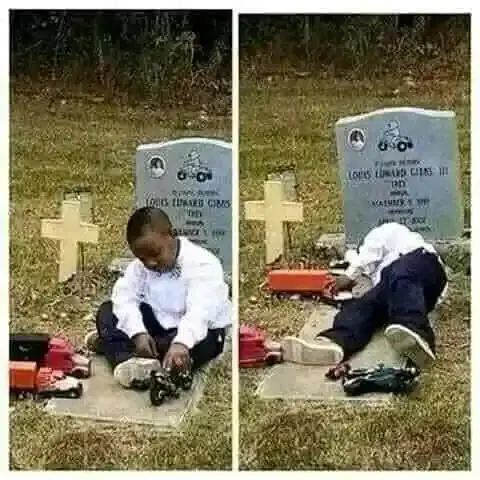 A child had lost his mother but he went to her grave and threw his school bag on top of it. However, after he did such, he became emotional and started crying. One must have imagined how the loss of his mother must have made him feel.
After he started crying, in tears, the little boy spoke to his dead mother and said "If you have slept enough, wake up, come with me and give an answer to my teacher who says – your mother is very careless, she sends you to school without a lunch box, she doesn't even dress you up properly and neither does she make you do your homework".
It is quite sad that the little boy had to say such because he didn't know that his mother won't be coming back from her sleep.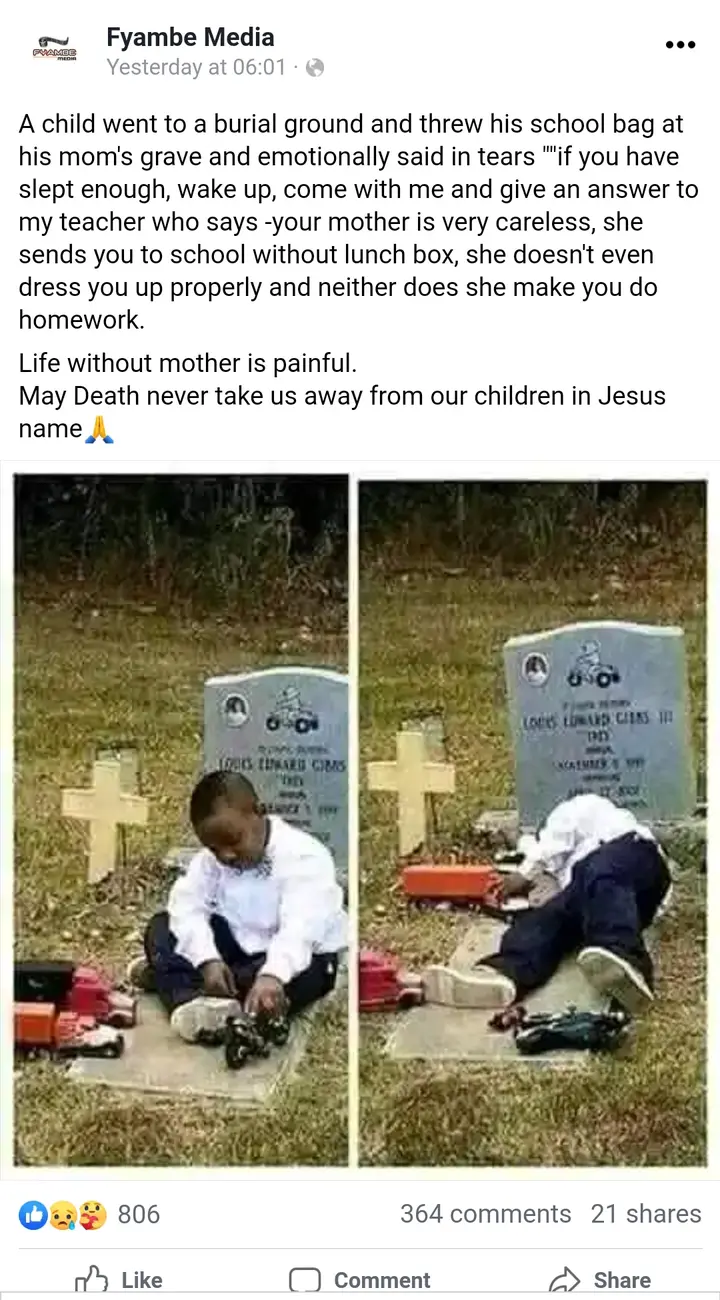 Life without one's mother might be hard but the truth is that life must go on and the boy should stay strong.
Drop a word of encouragement for this young boy in the comments section below.