Over 500 Bandits Barricade Zamfara Road In Protest Of The Arrest Of Their Leaders' Father
Over 500 Bandits Barricade Zamfara Road In Protest Of The Arrest Of Their Leaders' Father
Based on a report by 21st Century Chronicle, on Friday, Ado Aleru and his younger brother, Sanata, who are both notorious Zamfara goverment-wanted bandits allegedly conived with their colleagues to place the state under siege because of their father's arrest. The father of the two bandits was said to have been arrested by the security operatives at Tsafe cattle market in the state on Friday morning.
21st Century Chronicle further said alleged a source as reporting that the two bandit siblings and their cohorts divided themselves into two groups each of which was led by either of them. And while the one led by Aleru rode on 500 bikes with three persons on each, the other which Sanata commanded was on 340!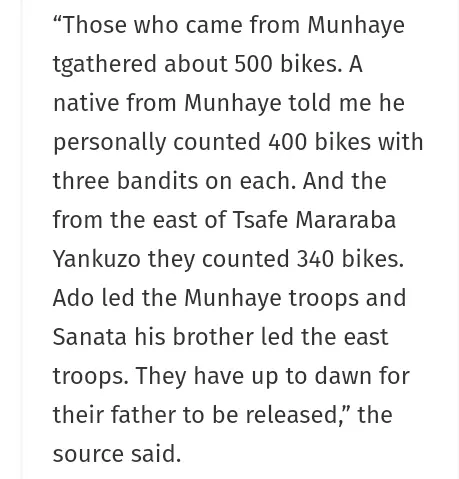 If the total number of bandits that laid the siege is calculated, it will be: 500 bikes + 340 bikes = 840 bikes multiplied by 3 bandits on each; that will be 2,520 bandits! This means that two brothers who are notorious bandits led 2,520 of their fellow criminals in the same trade to barricade a major road for six good hours simply because their father was arrested by the government in a bid to get them, and they still left the place unchallenged! What Aleru and Sanata allegedly did was tantamount to daring the government to arrest them if they could. A whole government!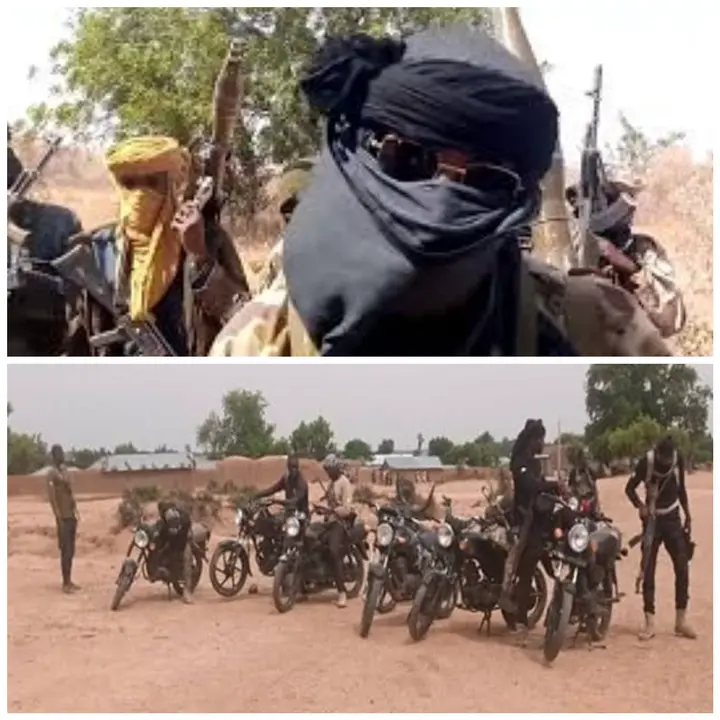 What is really happening? Today, it will be reported that the bandits and their hideouts in the forests have been bombed up; yet, by tomorrow, possibly the same marauders will be on duty! And the situation of things has deteriorated to the extent that they now challenging the government! It will be recalled that one Chalaga Turji also recently dared the government in the same state by invading an entire village, and Kidnapping tens of the locals and travellers because of his father's arrest too.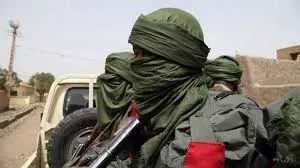 The fact about the ugly trend of things above is that the government is really trying its best to stamp out the existence of the enemies of mankind, but they tend to be operating under the fortitude of some nefarious godfathers behind the scenes. An example is the case of Boko Haram; if some of their financiers were not apprehended, perhaps, by now they would not be surrendering to the government.