My Wife Abandoned Me And Our 3Weeks Old Baby Because He Was Born With Cleft Lip- Man Cry Out (Video)
My Wife Abandoned Me And Our 3Weeks Old Baby Because He Was Born With Cleft Lip- Man Cry Out (Video)
A man by the name jean and a father of one has narrated how his wife abandoned him and their 3weeks old baby because he was born with cleft lip.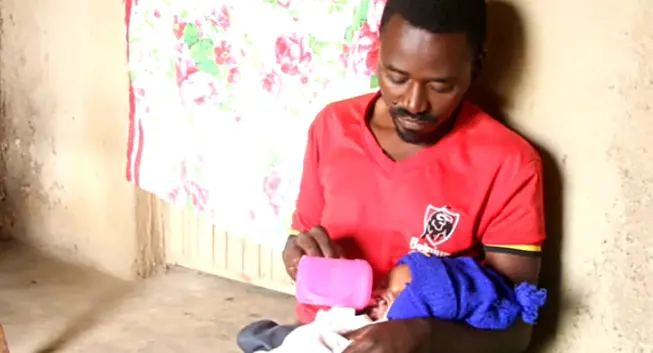 Jean says that he met his wife and he married her and they were living a happy life and just like any other couple they planned to have their first born child and when she got pregnant they were so happy and curious to met they first child.
The time to gave birth came and his wife went to the hospital and she gave birth normal to a baby bouncing boy but he was born with cleft lip and when she saw her baby he couldn't believe it was her baby and it was very traumatizing to her.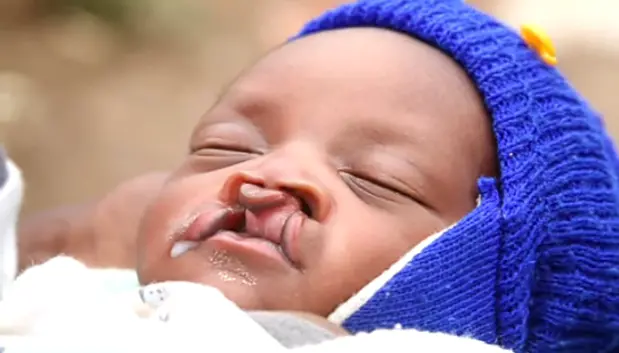 Jean claims that his wife didn't not comprehend with the fact that her baby was born this way and so she ran away and he was forced to baby seat the baby and take care of him,he says that when his wife was pregnant she went to her clinics and the doctors did scans to her and they would tell her that the baby is okey.
He says that the doctors told him that when the baby gain 5kgs they can transfer them to a bigger hospital where the a surgery can be done on the baby or their wait for 9months to 14months for a surgery to be done.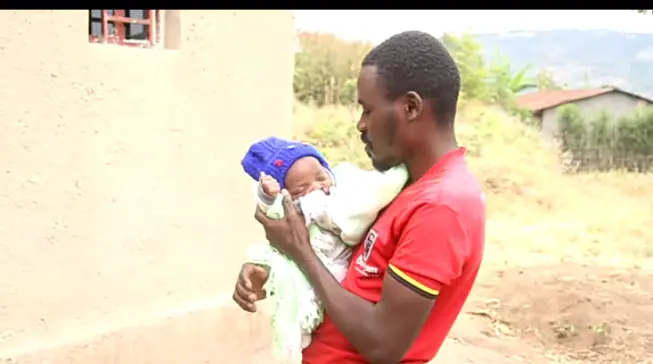 He says that his wish is the baby to be treated as soon as possible so that his wife can come back to them and start taking care of the baby so that he can be able to go back to work and provide for his family.
Jean has pleaded with well wishers to help him raise money so that when the baby hits 5kgs he will take him for the surgery which expensive and he can not afford so that he can have a normal mouth.
Watch Video Below:
What can you say to this?