Fear Women: Man Reveals How His Girl Begged Him To Leave His House Only For Her To Do This.
Fear Women: Man Reveals How His Girl Begged Him To Leave His House Only For Her To Do This
Anyone who has ever been in a love connection with another person has likely experienced heartbreak at some point during the course of that relationship. This occurs when the two persons involved decide to part ways because one of them has made a mistake or made a choice that makes it difficult to continue the relationship in its current form. Cheating is the most common source of relationship heartbreaks, according to statistics. No one who has been cheated on ever manages to walk away from the relationship with their hearts still intact.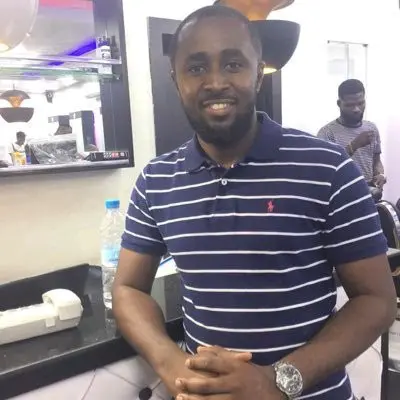 I've heard my fair share of heartache stories, and the one I just saw on social media from a man named 'Eddy' is without a doubt one of the funniest heartbreak stories I've ever read. According to him, the girl pleaded with him to leave because her father was on his way to see her in the East. Apparently, she'd been lying to her family about having a house and being content with her life for quite some time. As a result, when her father came to visit, she realised that her deception was about to be exposed.
Eddy, as a lover boy, was taken in by her storey and decided to temporarily leave the house for her so that her father might visit and she would not be exposed. What he didn't realise was that she wasn't expecting her father to show there at all. While he was sleeping in his car, the young lady brought her true boyfriend inside his residence.
Take a look at Eddy's story.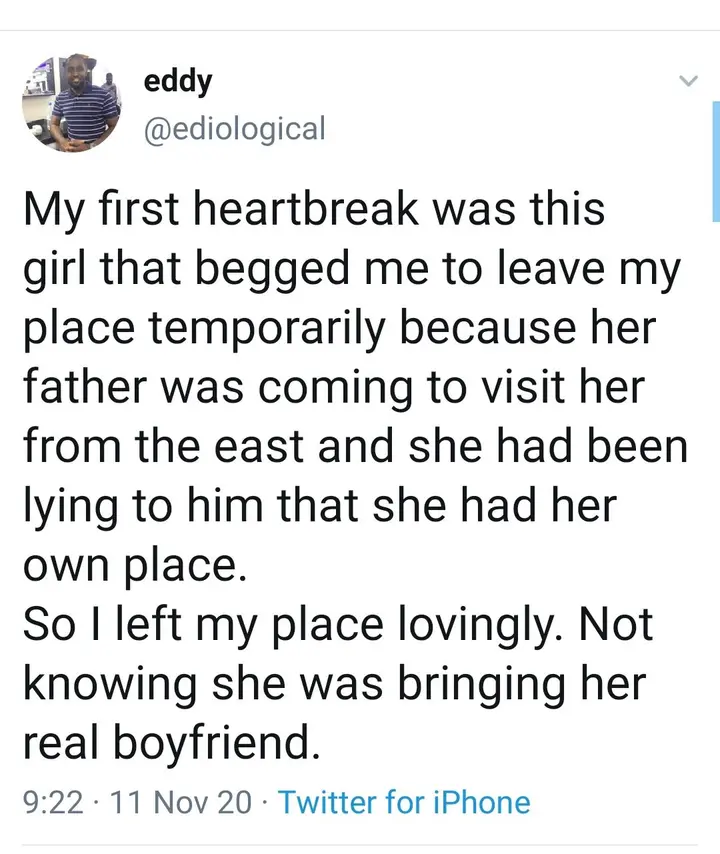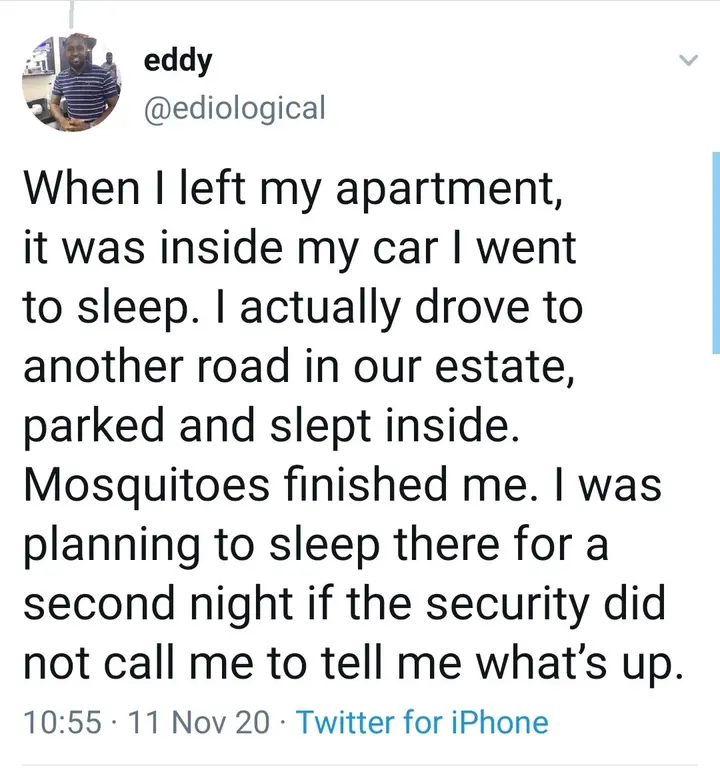 When you hear the popular slogan "Fear Women," keep this in mind and remember that women are to be feared, not avoided. Eddy's heart was destroyed simply because he cared enough to provide her with what she desired.
After Eddy posted about his ordeal on TwitterNG, people expressed their sympathy for him, which sparked a conversation.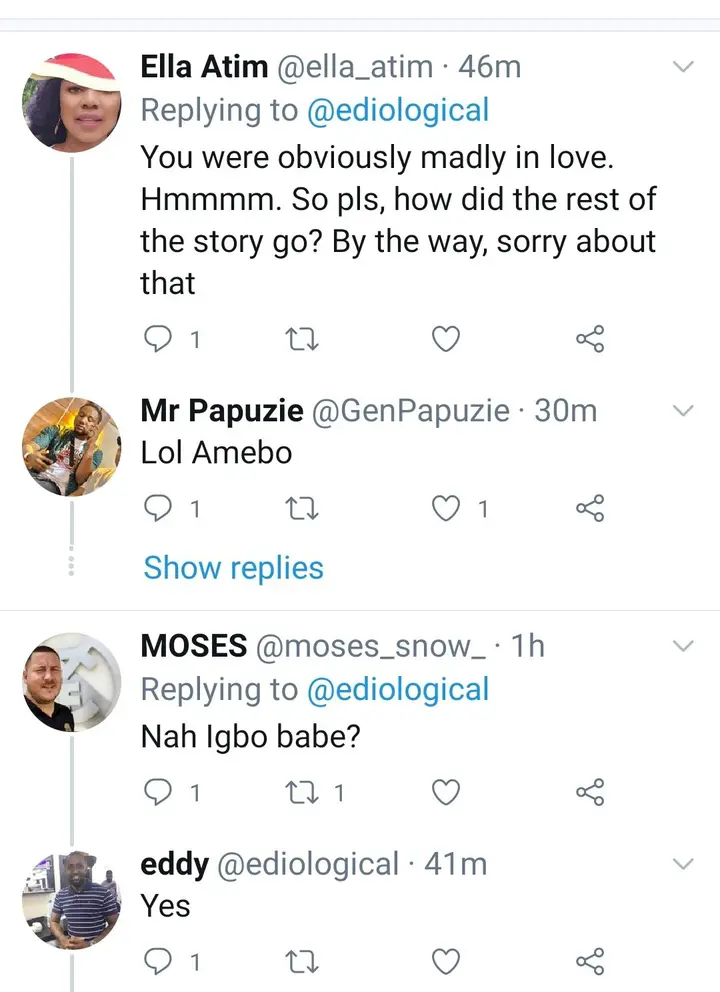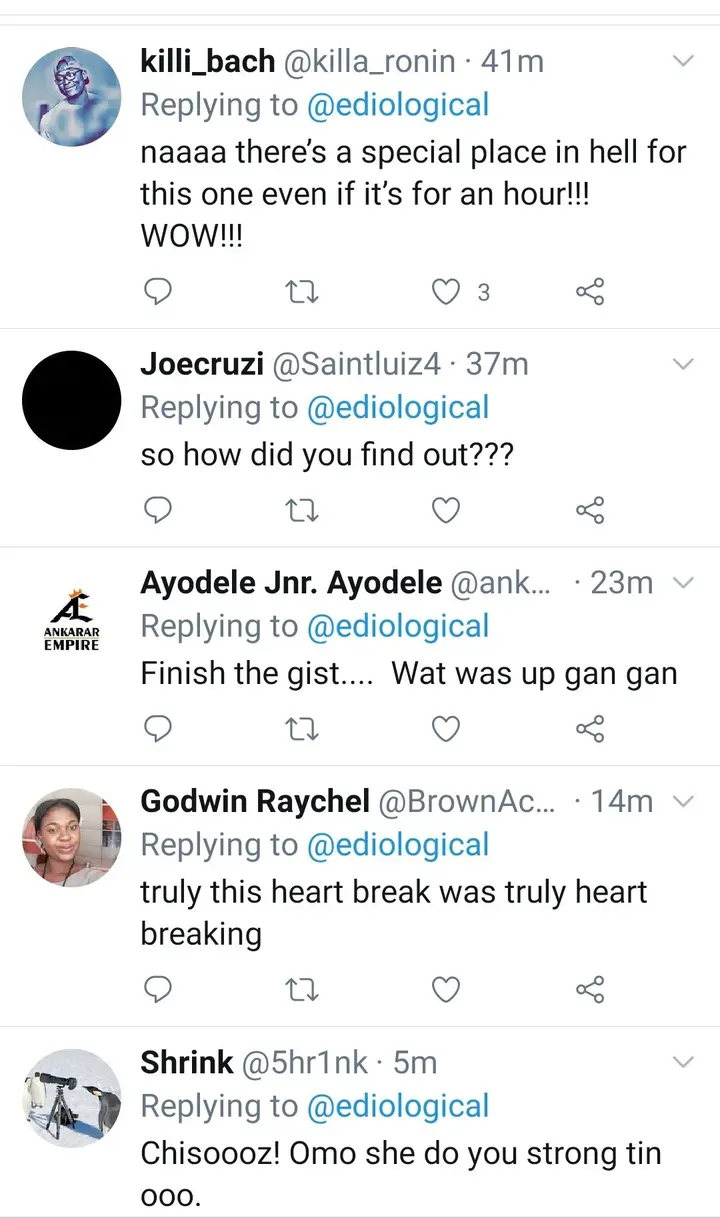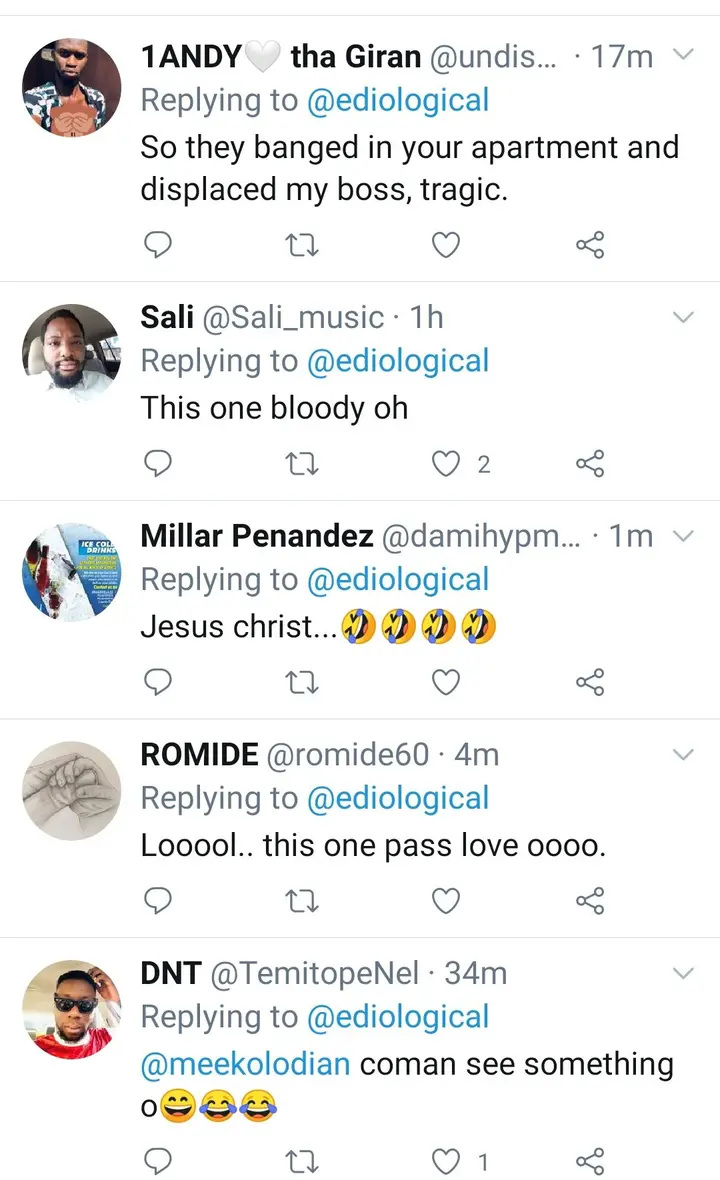 If reading this doesn't instil terror in you about women, I don't know what would.