Baptization Went wrong| Pastors Tied a Lady with Ropes After She Saw the Snake in the River
Baptization Went wrong| Pastors Tied a Lady with Ropes After She Saw the Snake in the River
A lady who believed that after baptizing things will go well for her. She went to join an Apostolic church which is not far from where she is staying Eastern Cape. She realized that the was a snake in the river when they were baptizing her. She tried to run away but the pastors tied her body with ropes.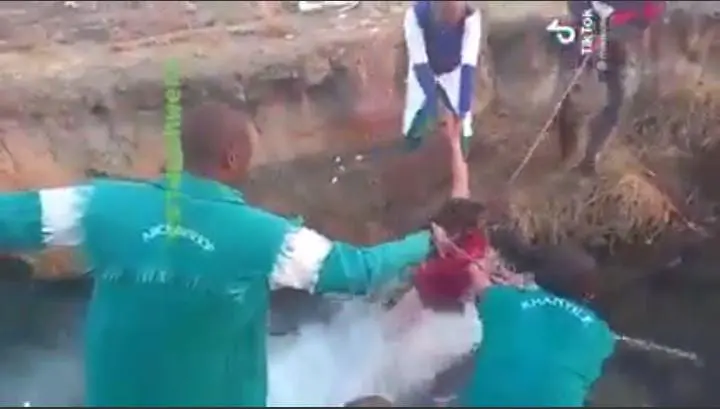 Her parents took her to the pastors after she was sick sick for a long time. She went to traditional healers and prophets but then no one was able to help her. At the end of the day she decided to tell her parents about what she is going through.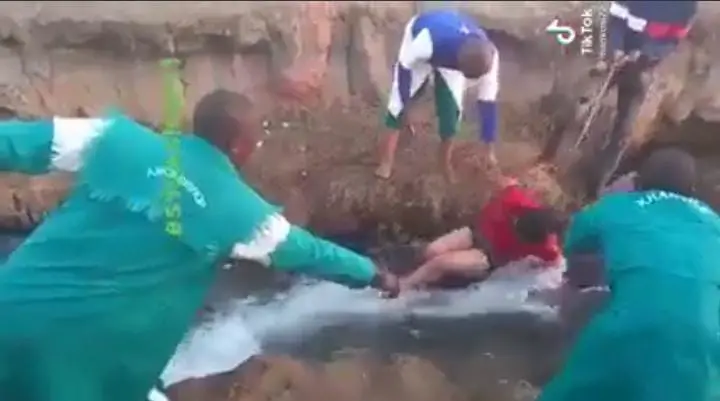 They took her to where they used to church on Sundays. Apostolic Christian church which is based as Eastern Cape. When they got there they were told that She has demons and no one does see them unless that person is a pastor. Pastor told that lady that she must be baptized.
She agreed with them and they took her to the river tied her body with two ropes. The pastors were on opposite sides to her and holding the ropes and pushing her in the river. This shocked many people and the lady was crying because she saw the snake in the river and the way they were pushing her is unusual.
No one is believing her because many people are members of that church. They are saying she is insane and maybe her demons are starting to vanish that is why she is talking about the thing that she doe not know. She said people think that she is mentally disturbed but the She really saw the snake in that river. Even if the do not believe her but then the truth shall reveal itself one day.
If you were in the same situation as her what were you going to do?