People Call Me A Pregnant Man Because Of My Big Belly Which Has Made Me lose Hope- Man Cry Out (Video)
People Call Me A Pregnant Man Because Of My Big Belly Which Has Made Me lose Hope- Man Cry Out (Video)
A man by the name john has narrated how people in his village call him a pregnant man because of his big belly.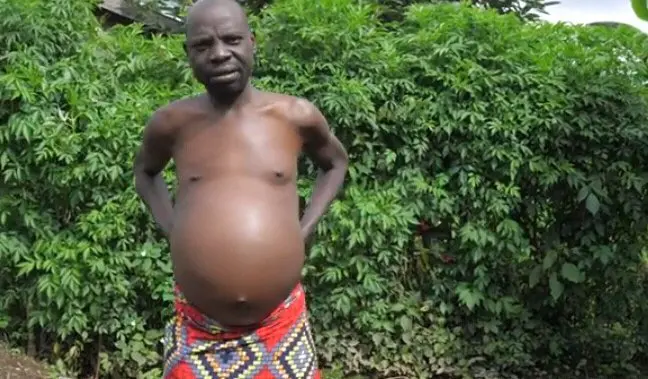 John claims that one day as he was working he felt so much pain and went to the hospital as some tests were done he was diagnosed with high blood pressure and was some pills to take at home.
He claims that even after taking the drugs it didn't help him and after he went back again he was given different results were his heart had started growing big which might affect his lung and cause his life.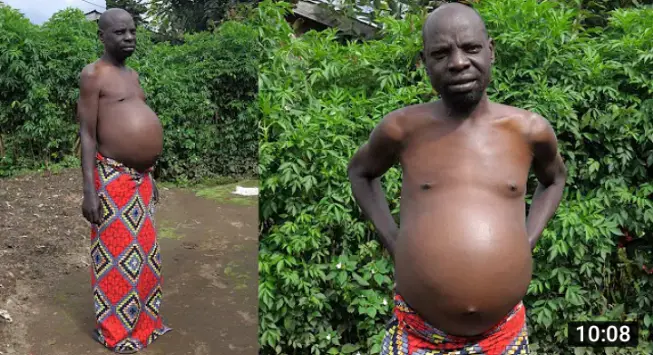 John claims that since he can no longer go to work because of his painful belly his wife is the one who go to work but the man she earn cannot met all their basic needs and of his treatment sometimes their children lack school fees.
He claims that due to his condition his children exchange their duties of being left with their father because he can not do anything for himself something that makes him feel bad and lost hope.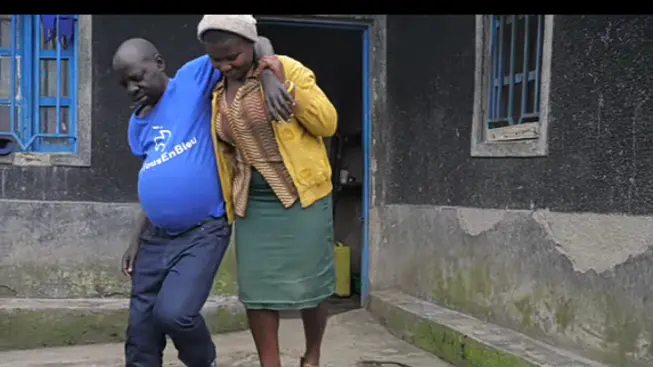 He claims that since he doesn't have enough money to advance his treatment he had pleaded with well wishers to him help raise the money so he can be treated and go back to work to be able to educate his children.
Watch Video Below:
What can you say to this?