Impregnate Me Please, I Will Put The Baby On My Husband's Head – Cheating Lady Begs Her Boyfriend.
Impregnate Me Please, I Will Put The Baby On My Husband's Head – Cheating Lady Begs Her Boyfriend
Infidelity is something that many couples have to deal with, and if it occurs to you, you may feel helpless in your relationship. Pain, loneliness, and upheaval can be experienced by both the one who has cheated and the one who has been cheated upon. It is important to remember that healing is possible in some circumstances. After an affair, there are various approaches that a couple may take to recover and rebuild a happy, healthy relationship, albeit with some effort.
After becoming viral on social media, a leaked conversation between a married lady and her lover elicited a variety of emotions. On their Twitter account, Instablog9ja posted a screenshot of a conversation in which an unnamed lady begged her partner to pregnant her so that she could claim the kid as her own.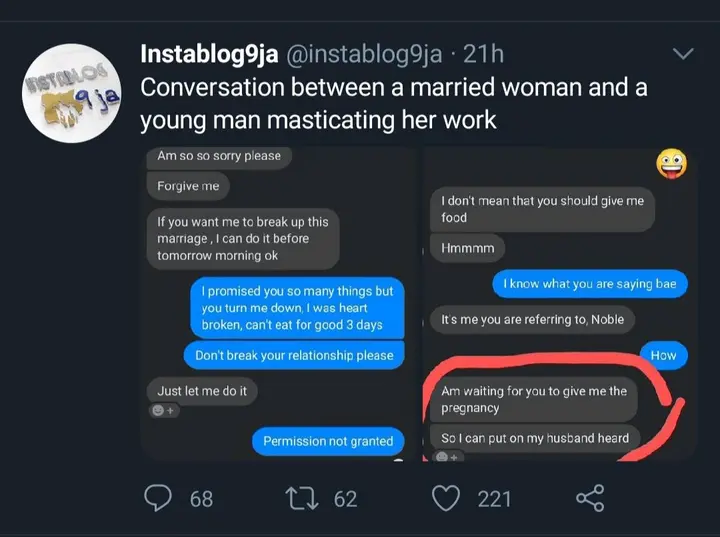 Initially, the boyfriend informed her that he intended to leave her since he had made several promises to her, but she refused to accept his proposal. As a result of what she did to him, he stated that he was distraught and would be unable to eat for three days. The lady, on the other hand, begged for his forgiveness and stated that, if he so desires, she is willing to dissolve her marriage only to make him happy.
Despite her proposal, the guy rejected it and requested that she not divorce due to his behaviour in the marriage. He then proceeded to inquire as to whether she was expecting a child for her spouse, to which she responded that she had not yet become pregnant. She then pleaded with him to come to her and impregnate her so that she could place the baby on her husband's head, implying that she would inform her husband that he was the father of the infant.
Check out the full chat below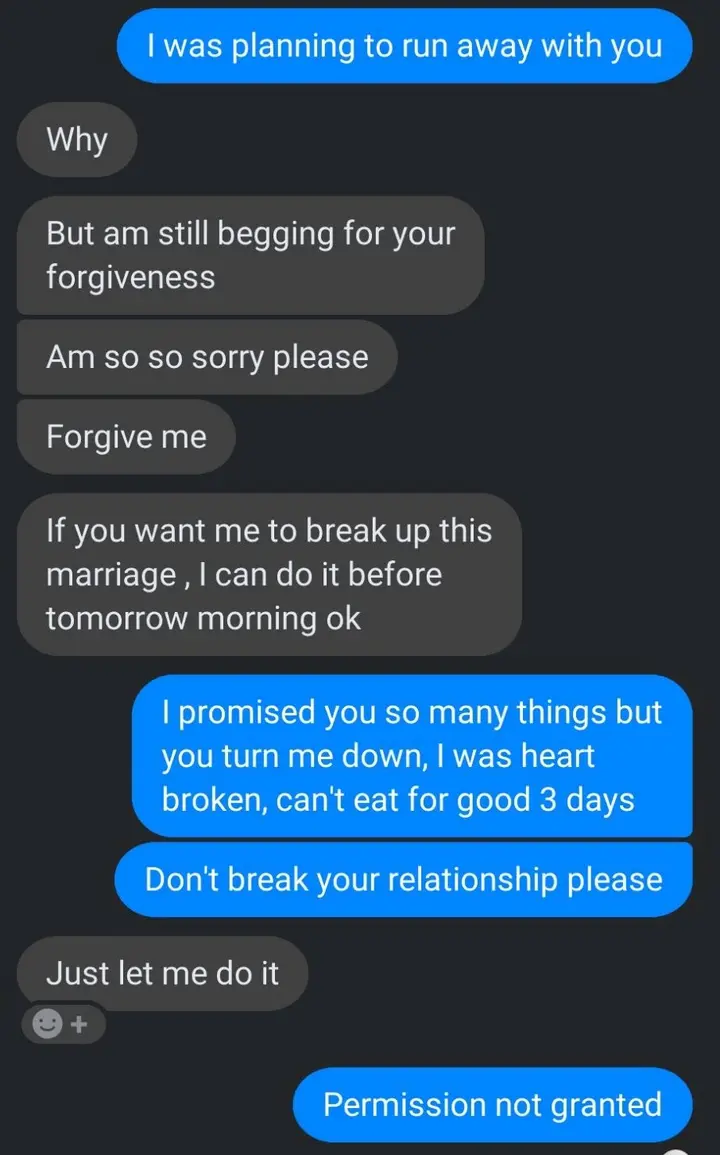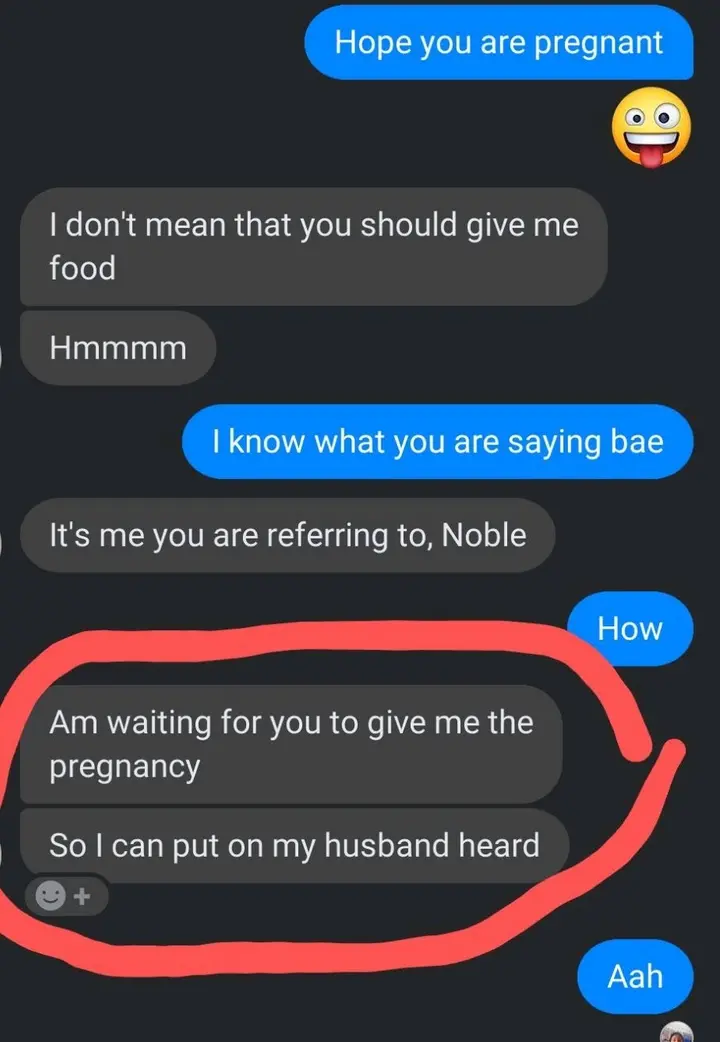 If you want your relationship to work neh! Stop cheating
You (or you both) may have been unhappy in your marriage for a long time. Cheating is not the answer as it is sure to make things worse, even if it felt good in the beginning. It is the courageous choice to see if you can honor your vows and do the necessary work to heal your relationship and move forward.