I Just Returned From Heaven, I Saw TB Joshua in hell, he Begged to Tell Others to Change Their Ways- Zimbabwe Pastor
I Just Returned From Heaven, I Saw TB Joshua in hell, he Begged to Tell Others to Change Their Ways
I don't know this prophet, it is just for the first time I see him on Facebook, but according to the report, he it is reported that, the prophet is famous. I don't know whether it is one of those people that are looking for publicity, that are looking for fame through controversy.
I don't know, if God would really allow people like prophet TB Joshua to be in hell, what is it that God is looking for. What are the requirements for one to enter eternal life? What should we do to qualify for heaven? After all we know that it is by grace, not by the works of our own efforts.
We are only praying that the Lord may have mercy on us, if it is really this difficult, the none of us will Inherit the kingdom of God. The two man of God that are mentioned here, they are man that are well respected, the man that through their word and conducts we are forced to live for God, we are forced to reconsider our ways, we are forced to live a holy life. So if themselves can be found in prison in heaven (hell), then it means nobody will enter, unless if there are things that we don't know about them, only God knows what he has against them.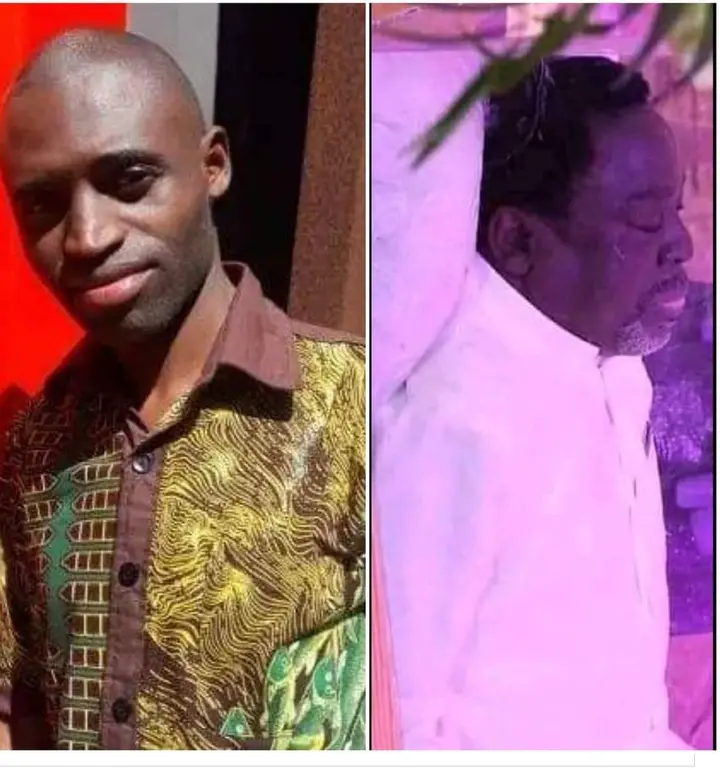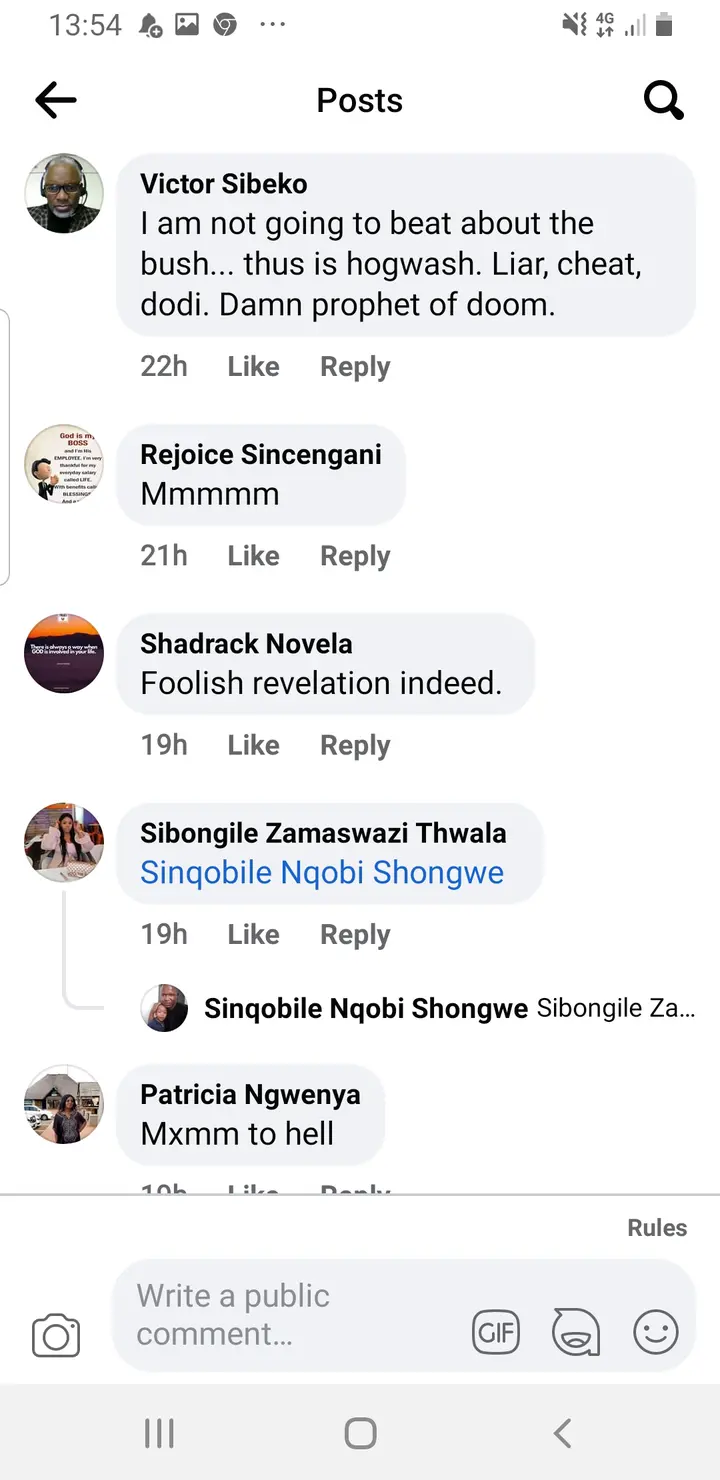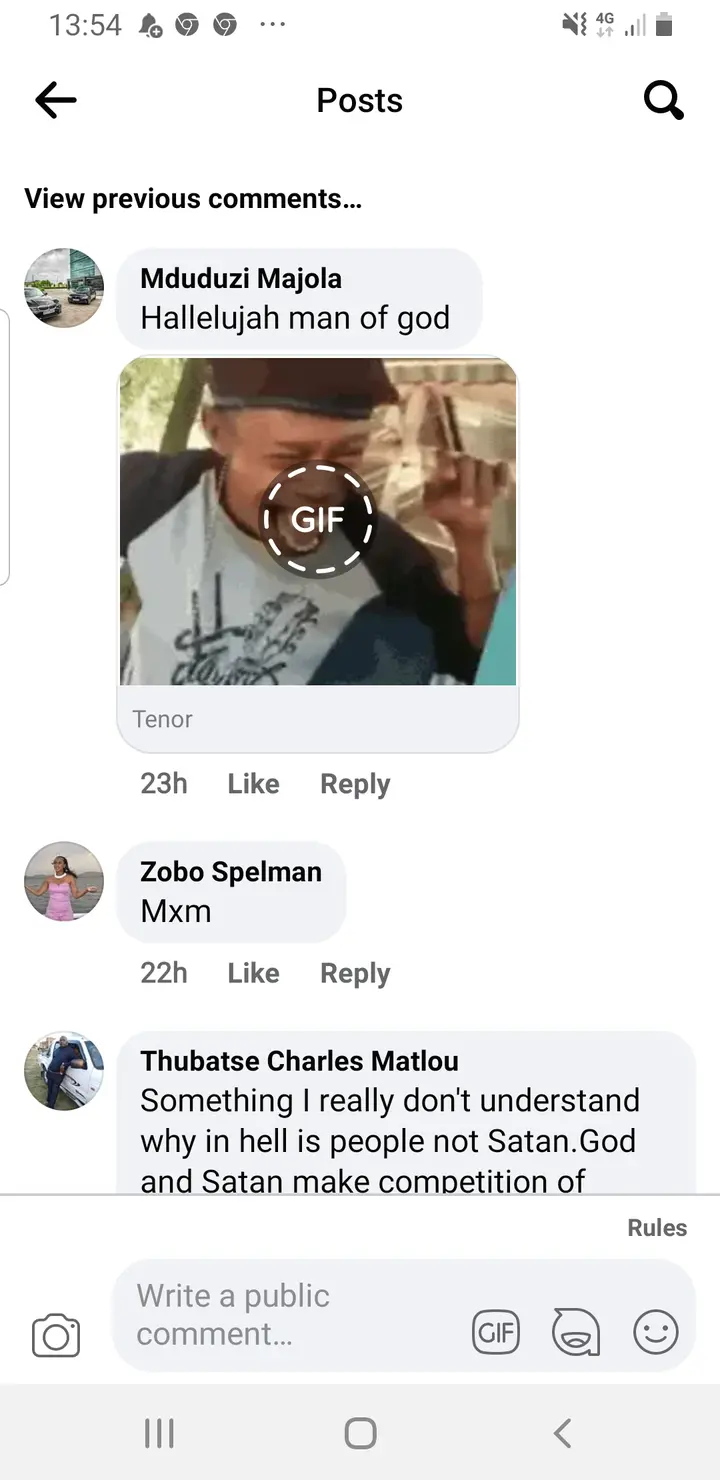 A well renowned Zimbabwean Prophet, known for his forensic prophecies "Prophet Mudungwe" claims he has just returned from a heavenly retreat where he was making preparations and organizing the return of Jesus, he met TB Joshua in the depths of hell, in his words he said "unfortunately we did not have a fulfilling chat, because Joshua is only allowed 10 words a month, but he begged me to tell Prophet Makandiwa that he has to change his ways because the fire 🔥 is too hot"