Watch: Ramaphosa Is At War Against Crimes, Deployed Hundreds Of Soldiers to Protect SA (Video)
Watch: Ramaphosa Is At War Against Crimes, Deployed Hundreds Of Soldiers to Protect SA (Video)
A video footage showing hundreds of south Africa Soldiers with their vehicles line Up, left Many south Africans in the State of Bewilderment after it was Allegedly posted on Twitter by a south African man, people especially the guy that Posted the video gave a wrong interpretation of What is actually happening, he Accused president Ramaphosa of making war with massive number of south Africans, just because Ramaphosa Deployed soldiers.
However, few south African then Confront him in disagreement with his statement, that president Ramaphosa is not making war at anybody, but he trying Protect South Africans from the hands of hooligans perpetrating crime in the country, so that what happened last time in Phonex wouldn't repeat itself again, another south African gave his Own perspective view regarding the matter, that people are crying to the government for Protection, now president Ramaphosa deployed Soldiers to maintain orderliness in the country, they are busy Accusing him of waging war Against south Africans, how actually do they want president Ramaphosa to protect them.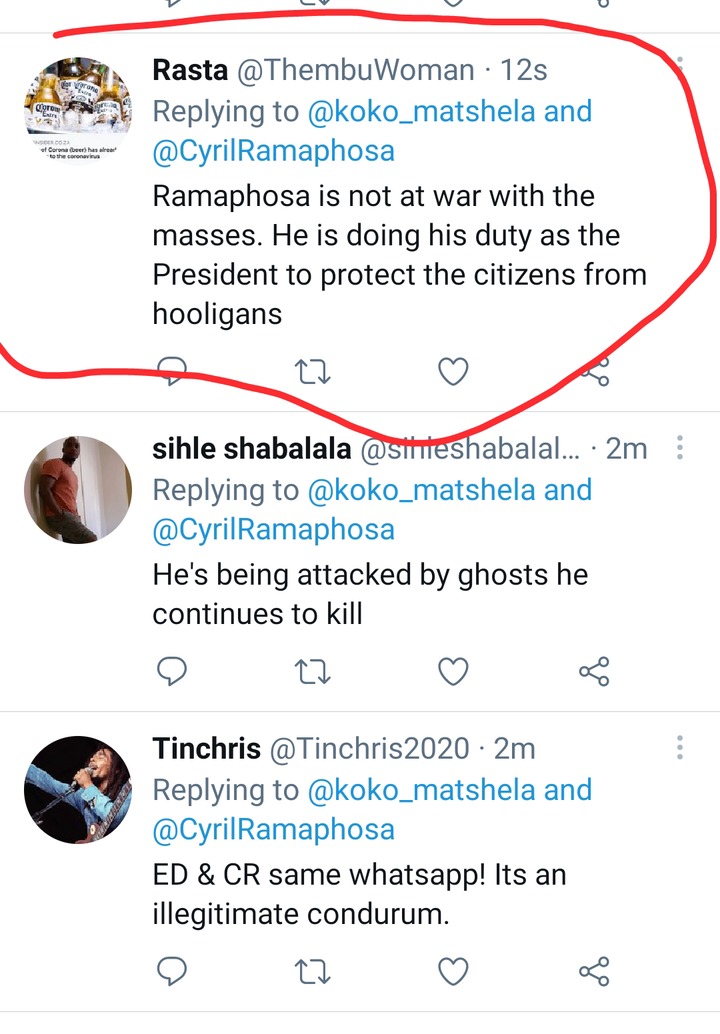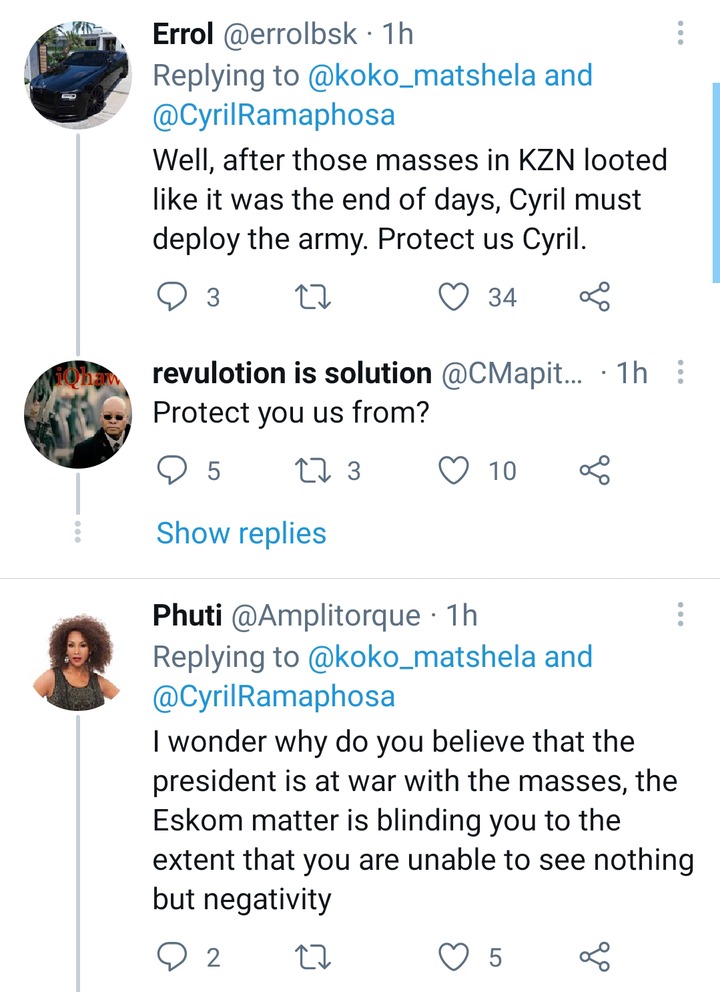 @Big
No he is not. He wants to prevent the orgy of looting and loss of life that happened last time.Ya'll just want more people to die so you can blame him for it.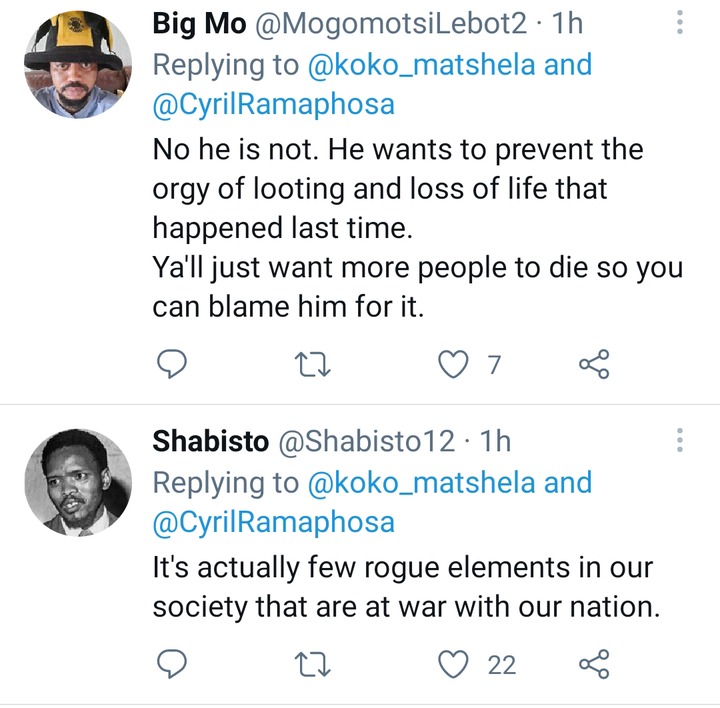 Despite criticisms major of south Africans applauded president Ramaphosa for trying to protect lives and prevent the orgy of lawlessness in the country, especially now some group of south Africans are planning to Protests, the issues of looting and destruction of property that happened last time, won't be tolerated this time around and anybody Found perpetrating nuisance instead of peaceful Protest will have his or her self to blame.
Watch Video Below:
What can you say to this?