Recent Photo Of Mr P Sparks Controversies Online As Fan Accuses Him Of Laughing At Rudeboy.
Recent Photo Of Mr P Sparks Controversies Online As Fan Accuses Him Of Laughing At Rudeboy
Social media is on fire as the news of the divorce between Paul Okoye also known as Rude Boy and his wife Anita Okoye is highly discussed by fans. While a lot of have started to debate about who was really at fault for the break up of Psquare, they have started pointing fingers at Rudeboy as the cause of it using his relationship with his brother and the impending divorce with his wife as an example.
As the Rudeboy's ongoing divorce has now become a topic of controversy, through all of these his twin brother Peter Okoye popularly known as Mr P has kept quiet through it all. Not until a few hours ago, when he posted a photo on his instagram page with no statement whatsoever, in his photo he was seen smiling which drove many fans to start speculating that perhaps he is pleased with this turn of events.
As they say, silence means approval, the way Mr P hasn't said a word but just posted a photo on social media made fans to start interpreting that what could be the reason behind his smile. Some of them threw shades at him and said that he really needs to put his pride aside and reconcile with his brother, but others are saying that they understand what he is smiling about as they speculated that maybe it is Rudeboy that is the problem.
Their fight is still surrounded by so much rumors that no one truly knows who is at fault, nevertheless, I don't think that Mr P shared this photo to spite his twin brother but rather to catch some funbut a particular fan did not take this photo lightly as he jokingly said this about it, "He dey laugh him twin brother".
Check out the photos he posted below.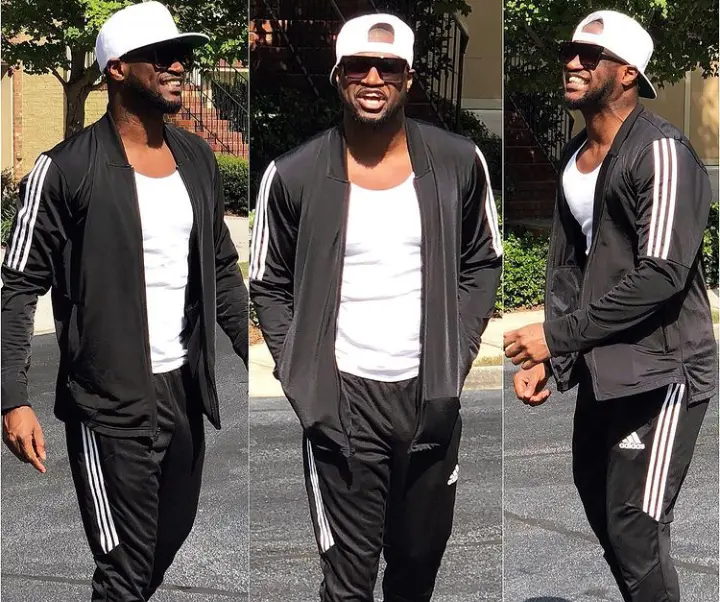 Check out the screenshots of their reactions to his photo below.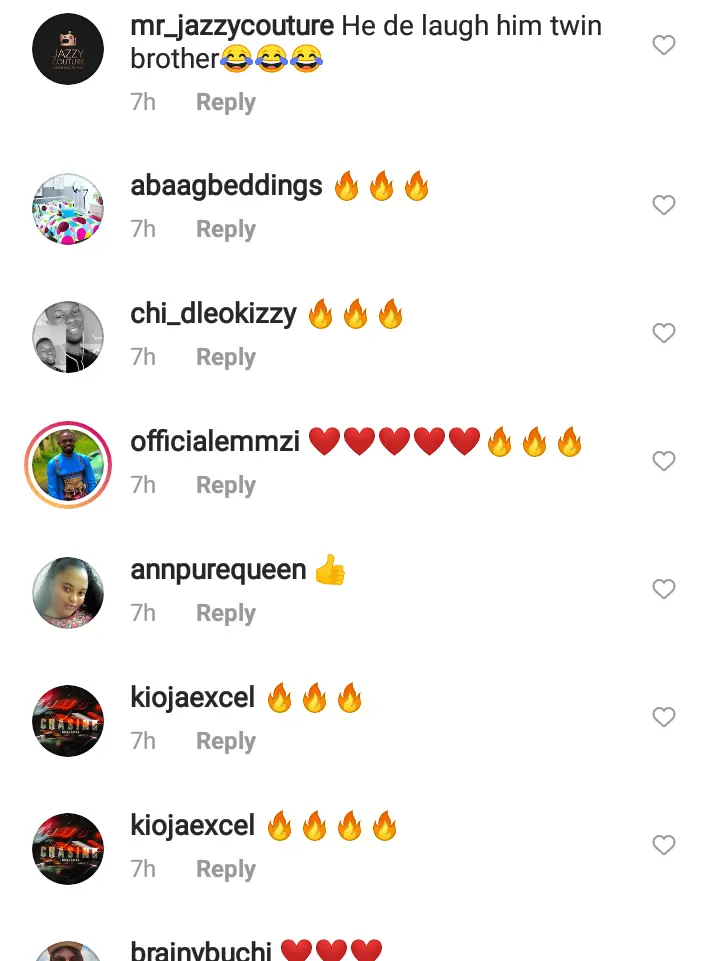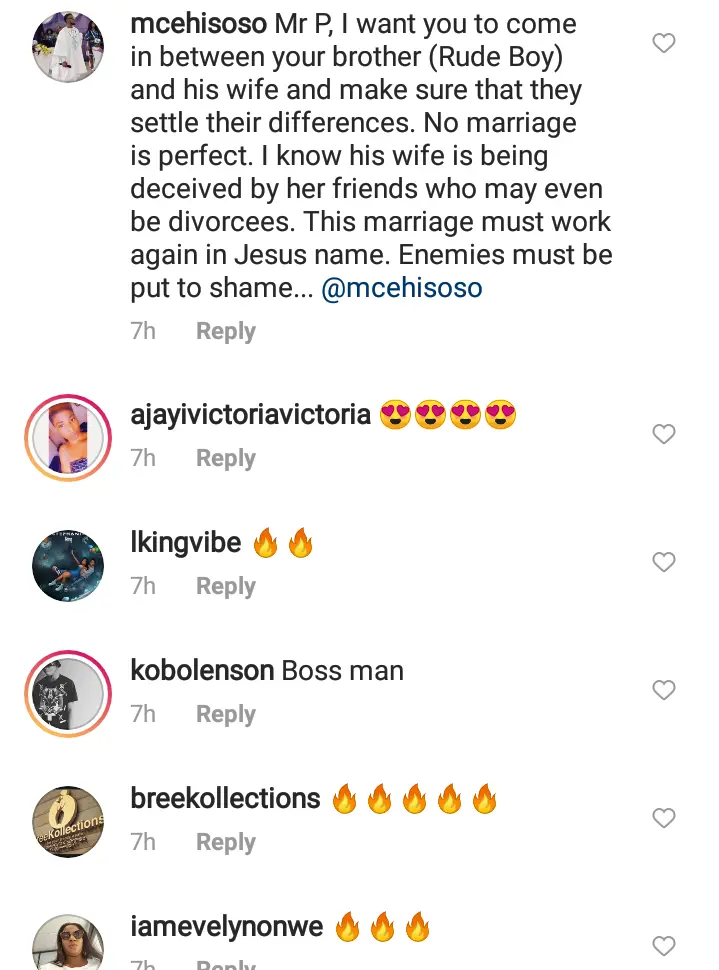 Do you think that Mr P is that cruel that He would laugh at his own blood brother's problem? Or is this photo just a coincidence? Share your thoughts with us in the comment section.