"My Husband Has Not Touched Me For Four Years" – Lady Laments.
"My Husband Has Not Touched Me For Four Years" – Lady Laments
Studies have shown that the love and passion that comes with the initial boost of marriage wears off after two years, which is why the best relationships are the ones that have genuine friendship at their core.
When the initial passion cools, a mature, loving, compassionate, relationship takes over. That's not to say it won't sizzle sometimes, but being able to connect emotionally is what sustains a long lasting relationship.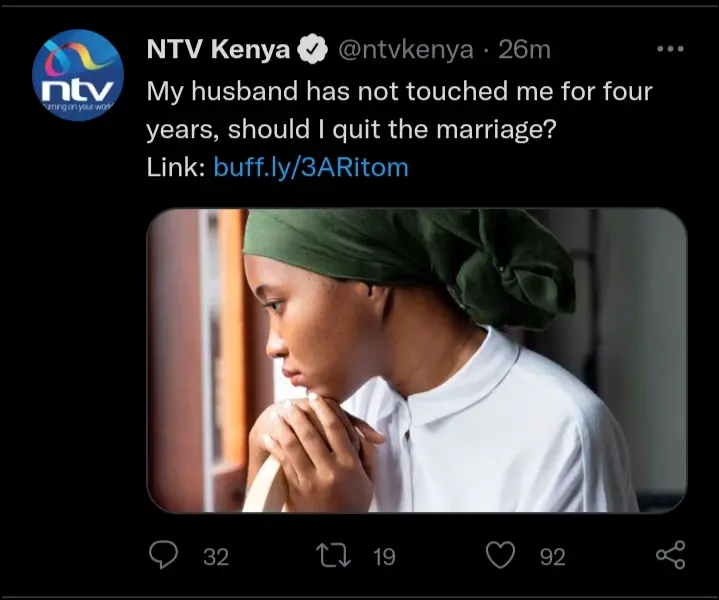 "I have been married since 2013, and it was ok till 2017 when I gave birth to my first born daughter. My hubby started dodging matters of intimacy, I persevered till my daughter turned one when I asked him once on the same, he told me he had an infection and he was under treatment, so I had to wait." Woman laments.
"I understood and endured for another four months, though I never saw him taking any medicine. I enquired whether he was through with the treatment but he told me that the doctor had told him to carry out with medication so being intimate won't happen any soon." She said.
During weekdays and holidays he comes to take us to his home, my daughter is turning four this month, si we have not been intimate for four years.