"It Is Not War, You can Be Friends With Your Political Adversary" – Femi Kayode Reacts To Critics
"It Is Not War, You can Be Friends With Your Political Adversary" – Femi Kayode Reacts To Critics
Dr. Femi Fani-Koyode has reacted to critics following his appearance at the wedding ceremony of President Muhammadu Buhari's son, Yusuf Buhari and Bashir, saying, "it is not war, you can be friends with your political adversary."
On Saturday, the former Aviation minister under the leadership of President Goodluck Ebere Johnathan took to his official Facebook page to reacts to critics following his appearance at President Muhammadu Buhari's son's wedding saying, "it is not war, you can be friends with your political adversary."
Dr. Femi Kayode has been facing critics from Nigerians after he was seen at President Muhammad Buhari's son's wedding.
Femi Kayode has earlier published a post about his appearance at Buhari's son's wedding ceremony. After he made the post, Nigerians took to his comment section to share their thoughts.
Here are some peoples critics:
"Political environment is either you belong here or there, and wherever you are, doesn't make you an enemy to the other persons elsewhere."
"Remember, when you have an ambition, and you're not ready to make friends even in opposition, you are not ready at all. Politics is a game of numbers."
"Why are you people concerned about his attending his friends and brothers' sons and daughters' wedding? Have you forgotten so soon that he is a good man and we should also remember that going to a wedding of his opposition is not bad?"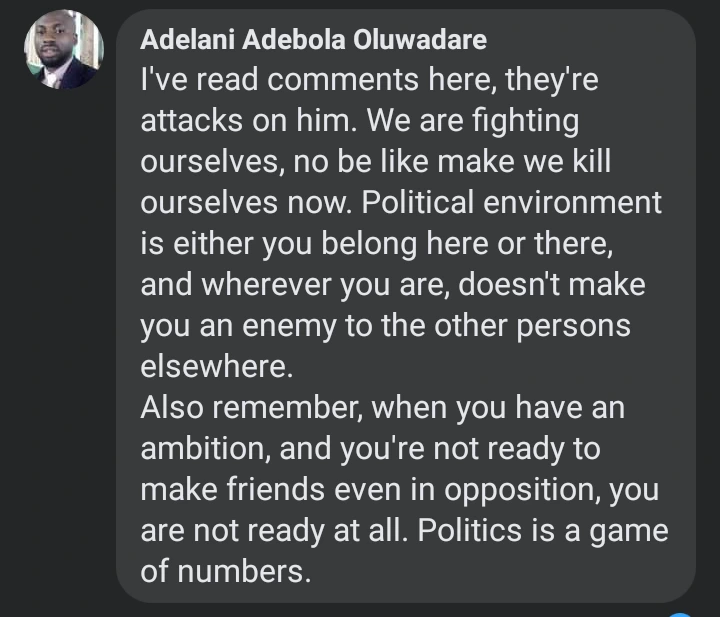 While reacting to this, Femi Fani-Kayode published a post on Facebook, sharing pictures he took at the wedding ceremony of Buhari's son. He also shared some pictures Buba Galadima took with Ahmad Lawan, Goodluck Ebere Johnathan took with President Muhammadu Buhari, Goodluck Ebere Johnathan took with Vice President Yemi Osinbajo, and pictures Atiku Abubakar took with President Muhammadu Buhari, at the event.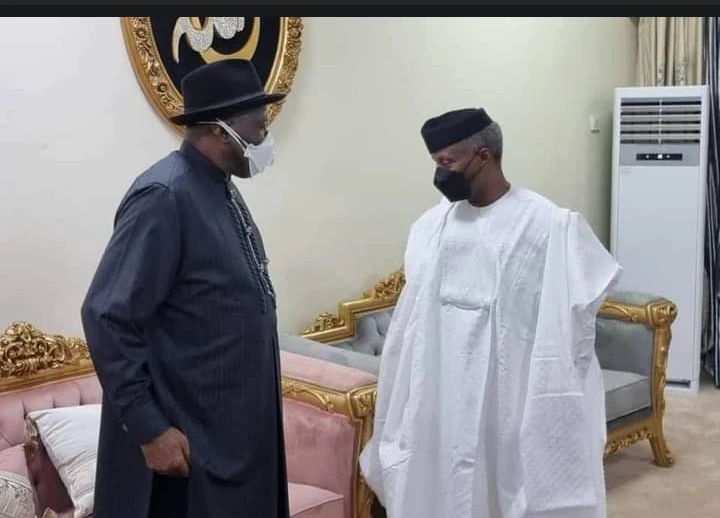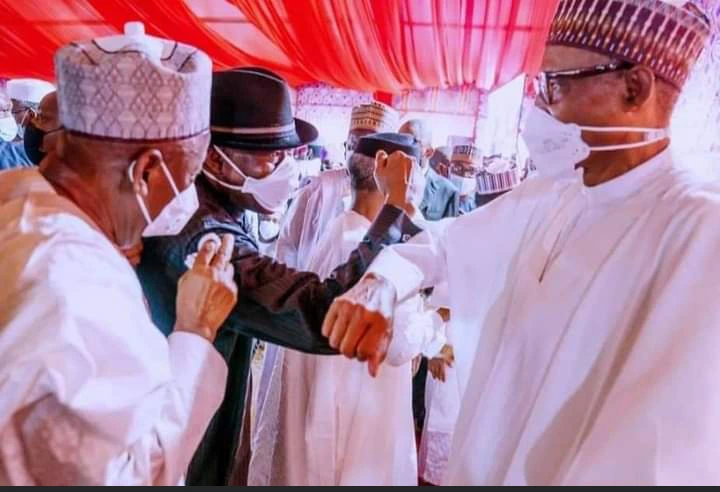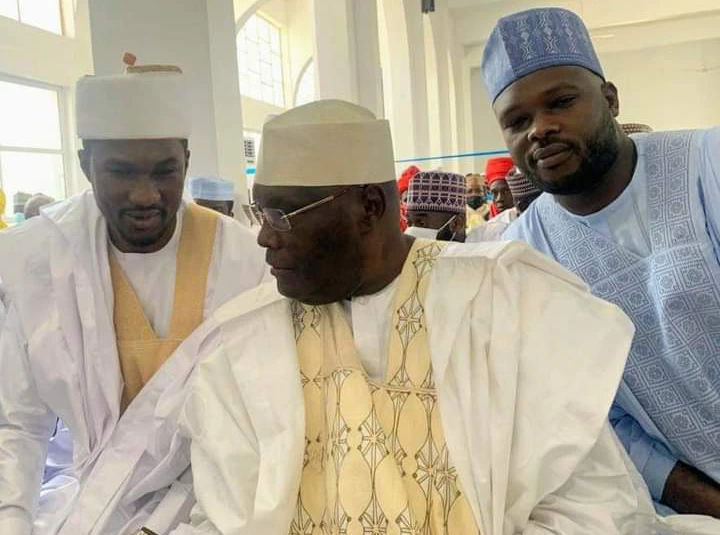 While reacting to the critics following his appearance at the event, Femi Fani-Kayode said that it is war, you can be friends with your political adversary and still disagree. He also added that such acts are called politics without bitterness & being civilized. Thanks be to God.
He said, "Buba Galadima with Ahmad Lawan, GEJ with PMB, GEJ with VP & Atiku with PMB, FFK with Isa Pantami, Bello Matawalle and Babagana Zulum. All at yesterday's wedding in Kano. Politics is about bridge-building regardless of your differences. It is not war, you can be friends with ur political adversary& still disagree. It's called politics without bitterness & being civilized. Thanks be to God!"