Is it Right For Anita Okoye To Demand N7.8m Monthly As Spousal Support From Paul Okoye?
It is no longer a news that Anita Okoye, wife of a Nigerian singer, Paul Okoye has filed a petition for divorce
This was revealed in a leaked petition which cited irreconcilable differences as the basis of the irretrievable breakdown of the seven-year-old marriage.
The couple got married in 2014 after dating for 10 years and they both share three beautiful children. The news of their pending divorce comes as a massive shock to both families and their close friends.
However, Anita Okoye has demanded that Paul Okoye should pay $15,000 (N7.8m) monthly for the general welfare, education and health of the three children who are currently schooling in the United States until they are of age.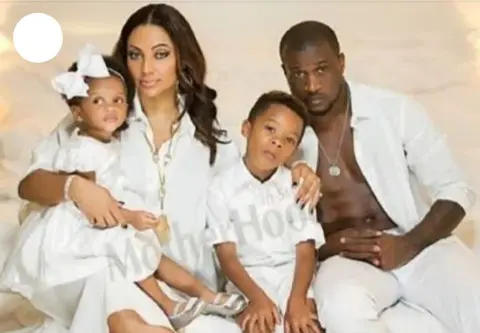 This statement was revealed from the divorce petition, Anita Okoye filed at the Federal High Court, Abuja
There are mixed reactions over the hugh amount, Anita Okoye demanded from her husband. The question that is trending now "Is Anita Okoye right for demanding N7.8m monthly for spousal support?"
Anita has the legal right to secure basic amenities such as food, clothes, residence, education and medical treatment— for herself and her children from the husband. But demanding N7.8m monthly can make the husband to involved himself in illegal business in order to provide the money and this could ruin his reputation
Paul Okoye current net worth is 16.5 million USD and if the wife keeps demanding N7.8m monthly, probably the money will be low and the husband may had no other choice than to borrow or do something illegal in other to get the money
Dear readers, what do you think? Share your thought down in the comment section below