Behold, The Self Acclaimed Reincarnation Of Jesus Christ, Olumba Olumba Obu.
Behold, The Self Acclaimed Reincarnation Of Jesus Christ, Olumba Olumba Obu
The Nigerian self-acclaimed reincarnation of Jesus Christ, Olumba Olumba Obu is the spiritual leader and Supreme head of the Brotherhood of the Cross and Star. This body of Believers may hardly be called Christians because their beliefs are very different from mainstream Christianity. Although they wear white garments like other Aladura churches, they are very different from Aladura churches. The following are the difference between the organization and other Christians.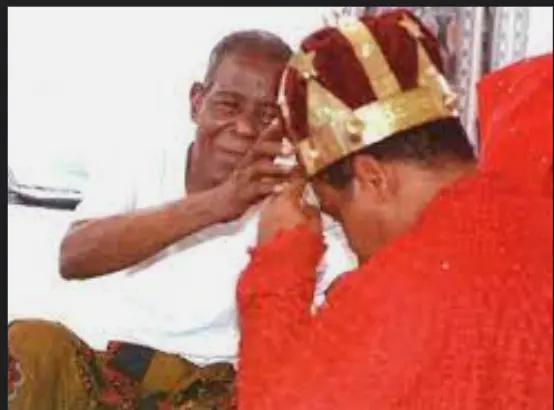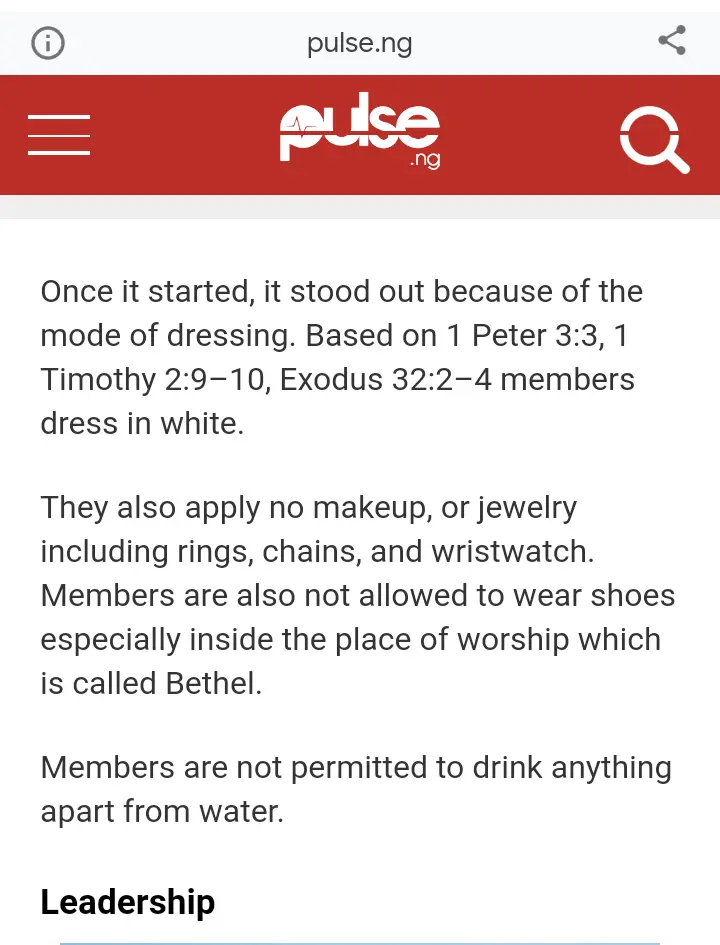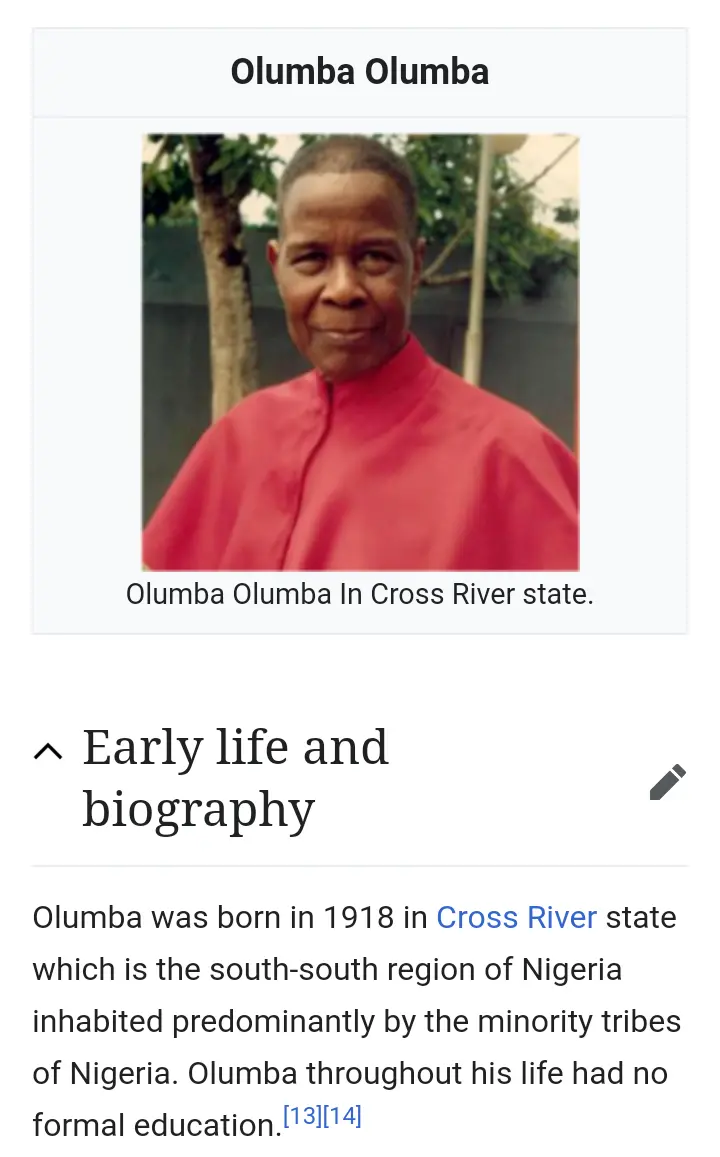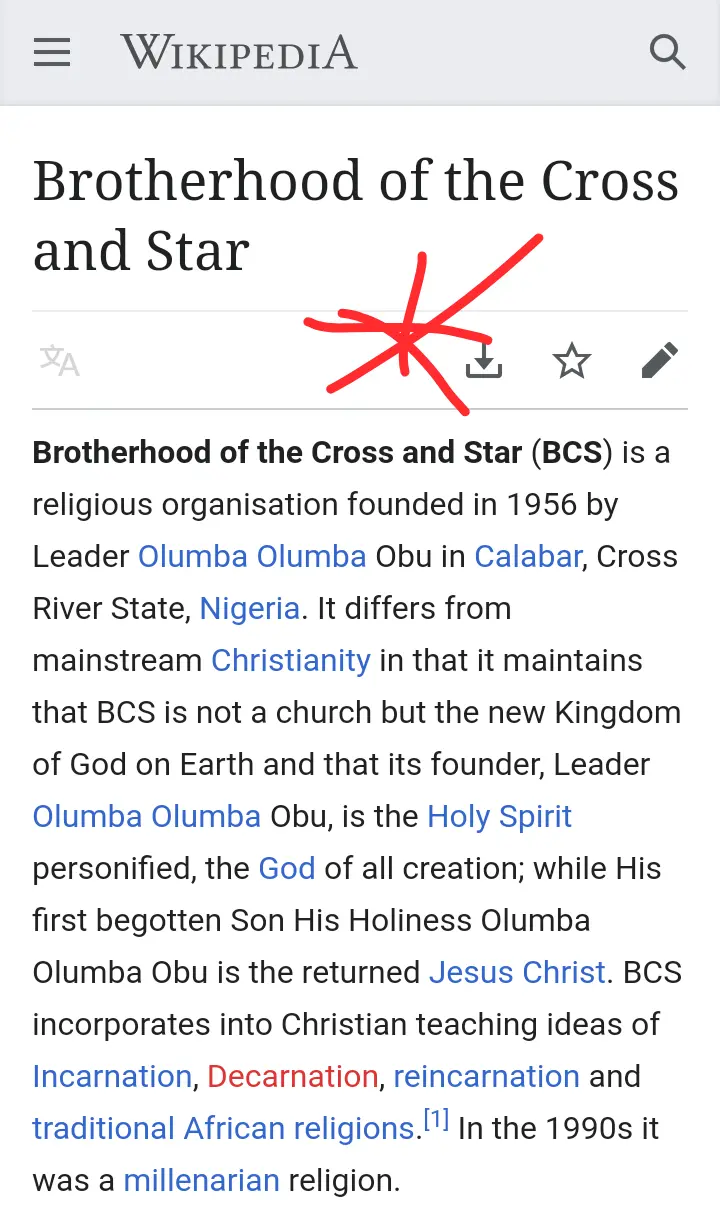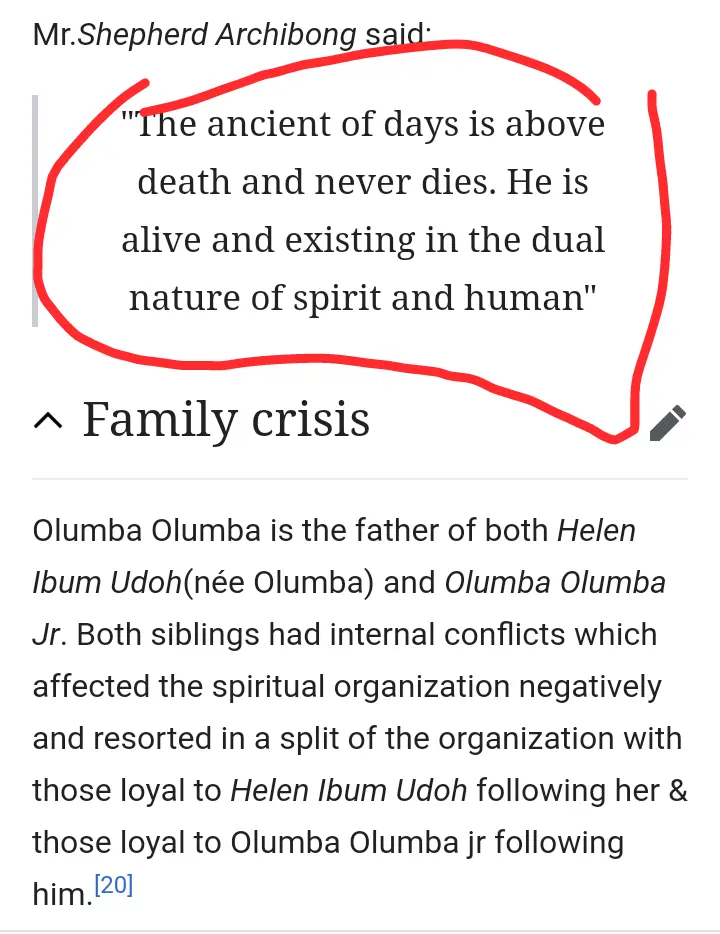 1. They believe in reincarnation. They believe that Adam is Jesus Christ, and Eve is Mary. Furthermore, they believe that these two people came to amend what they spoil in the garden of Eden. Not only that, but they believe that Enoch is Elijah and John the Baptist. Furthermore, they believe that their Supreme Leader Olumba Olumba Obu is the reincarnation of Jesus Christ. This is why they are not expecting the second coming of Christ, known as the second advent. They believe that Jesus Christ is already here in the person of Olumba Olumba Obu, and until the world acknowledges and worships him, there would be no peace. They believe that Olumba can give peace to the world, but he is waiting for the world to acknowledge him first. They believe that the whole world will come under the rule of Olumba one day.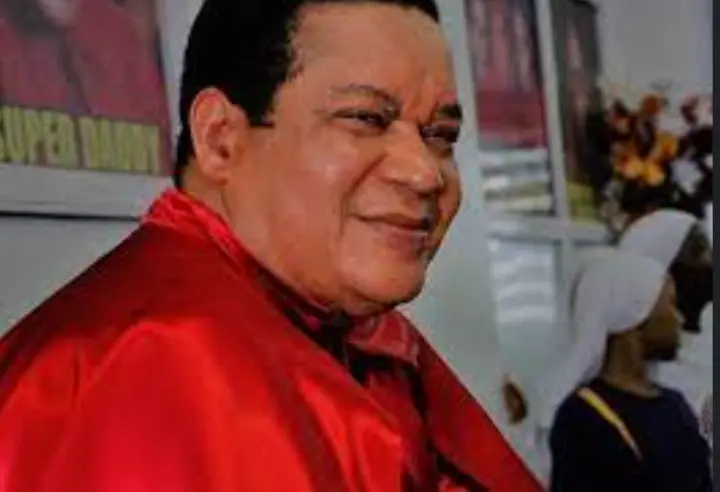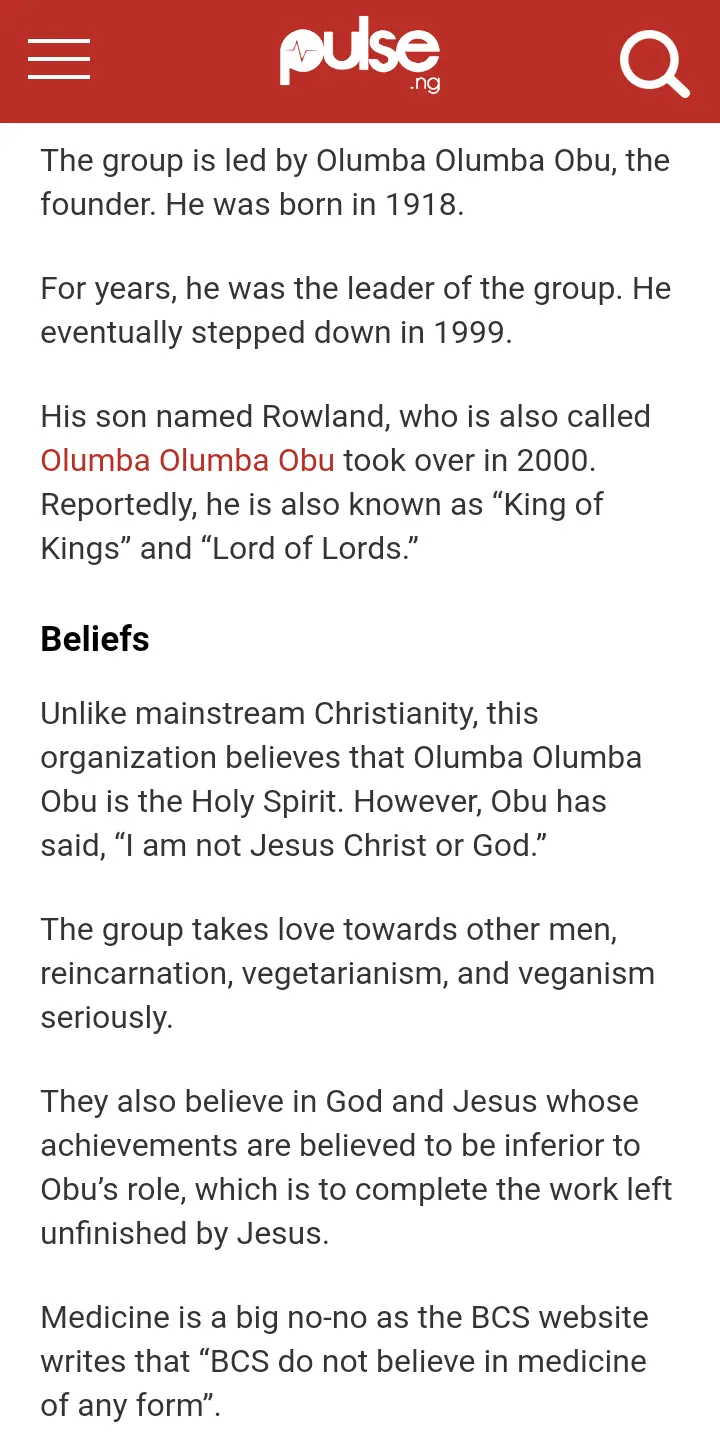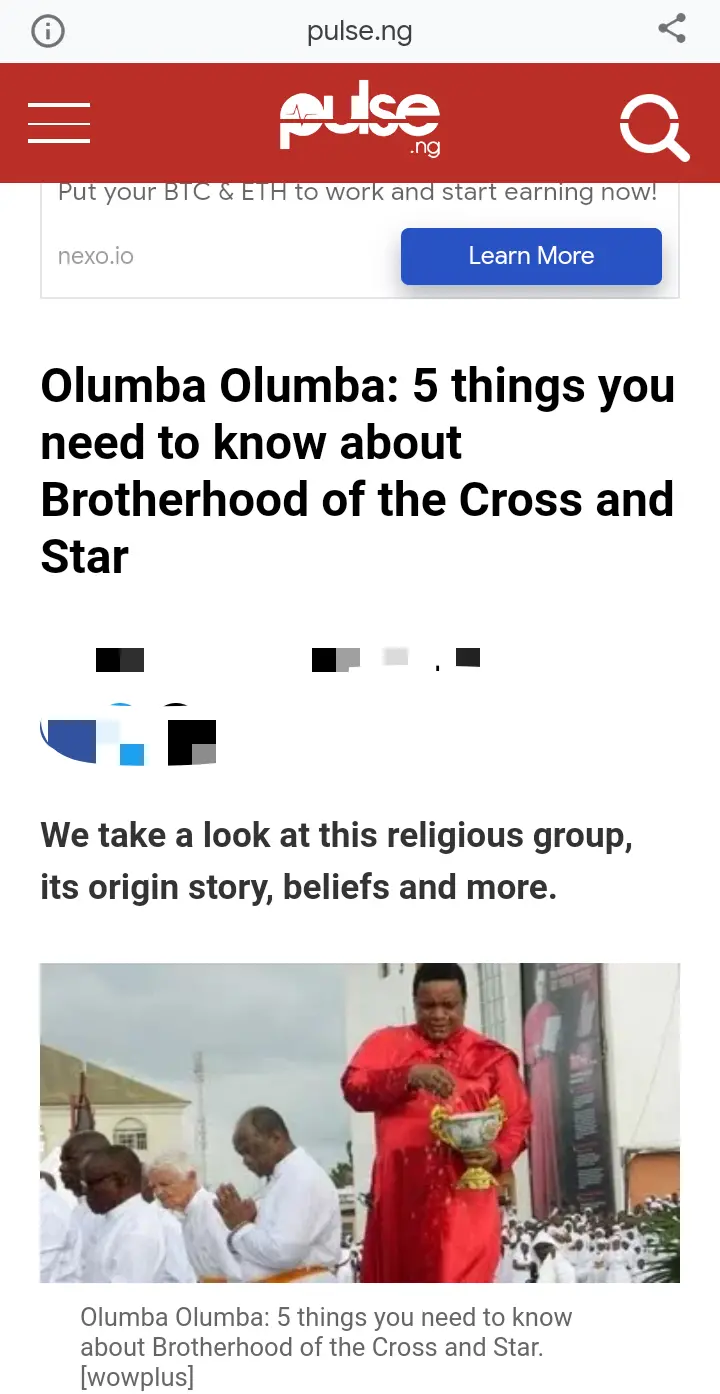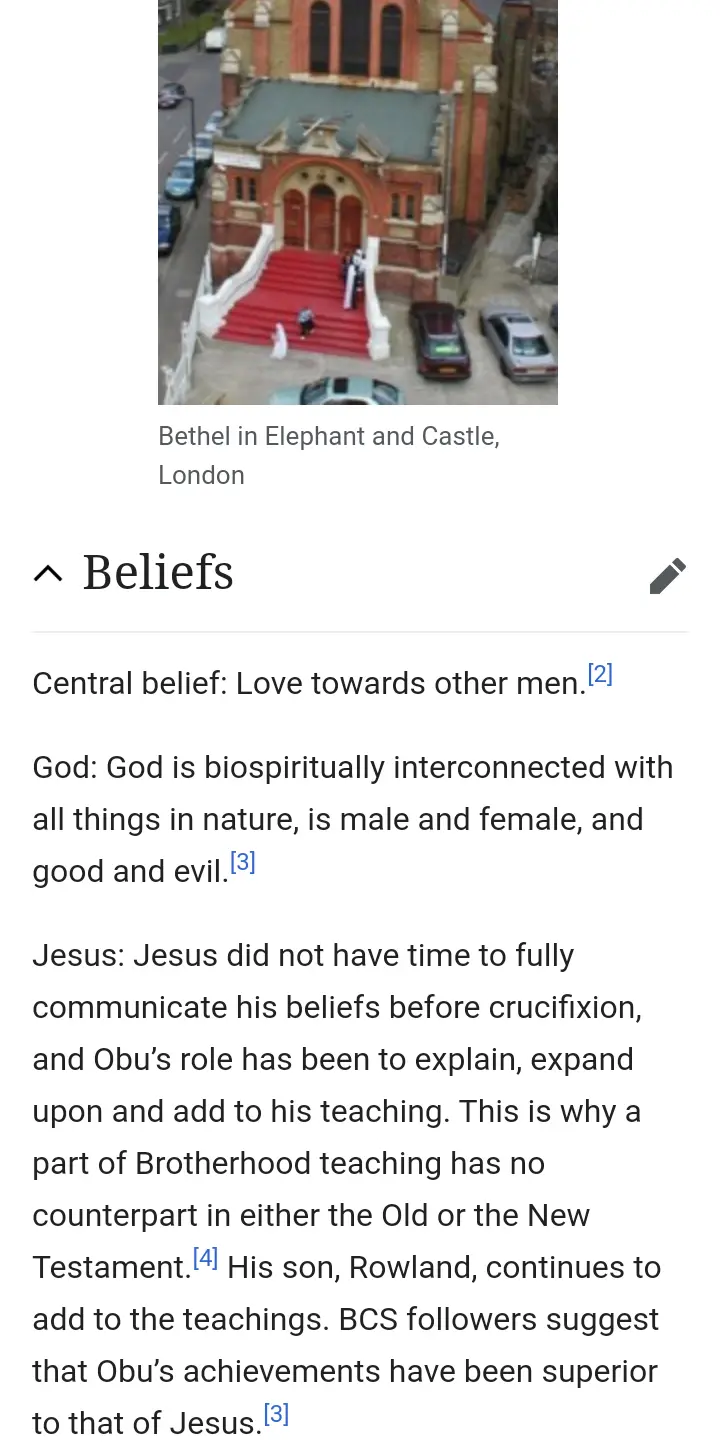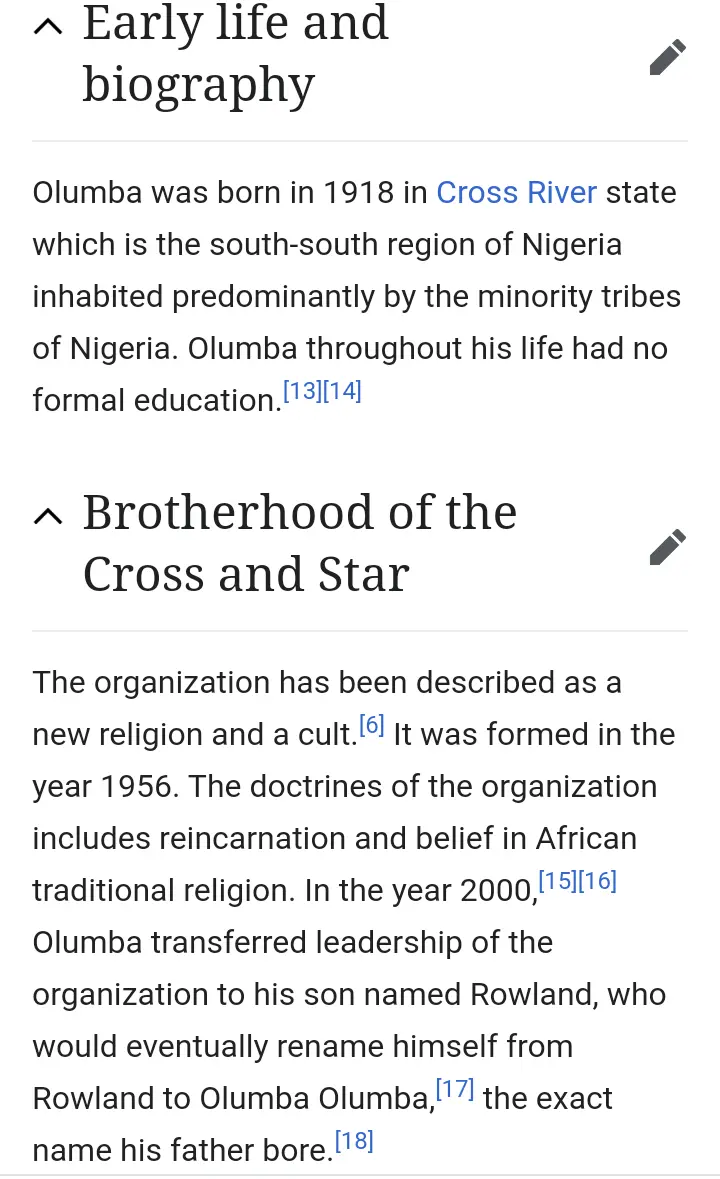 2. They worship Olumba Olumba Obu and they pray to him. They believe that Olumba is the reincarnation of Jesus Christ and so, Christ is there with them. The church is headquartered in Calabar Nigeria, and they have more than two million members. They have overseas branches known as Bethel. In Their hymn books, Jesus is replaced by the name of Olumba. They even preach that Olumba has achieved more in this present age than Jesus Christ when he came. They also believe that Olumba will never die. There is an organization in the church known as the 144,000 virgins. It is made up of virgin boys and girls who have dedicated themselves to the service of Olumba Olumba Obu. They must bow down every day 24/7, worshipping Olumba. They consider this a great privilege to serve God's reincarnation. These 144,000 virgins reside in Calabar at Olumba's abode, worshipping him.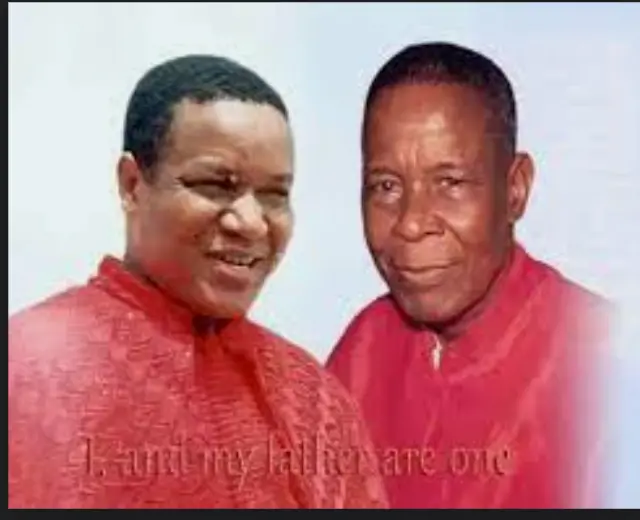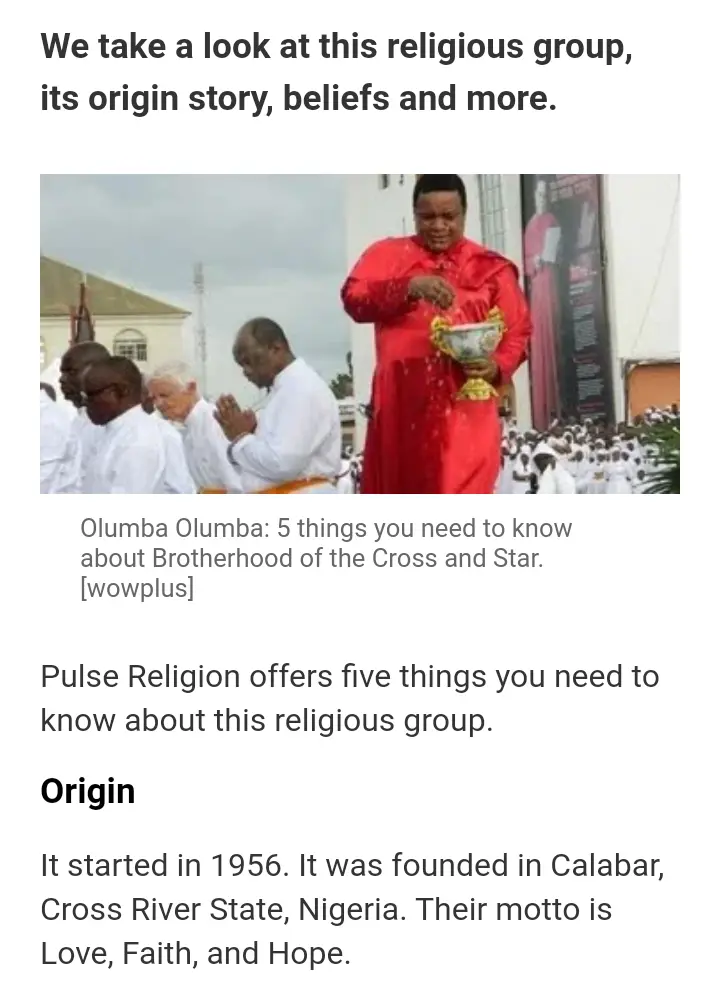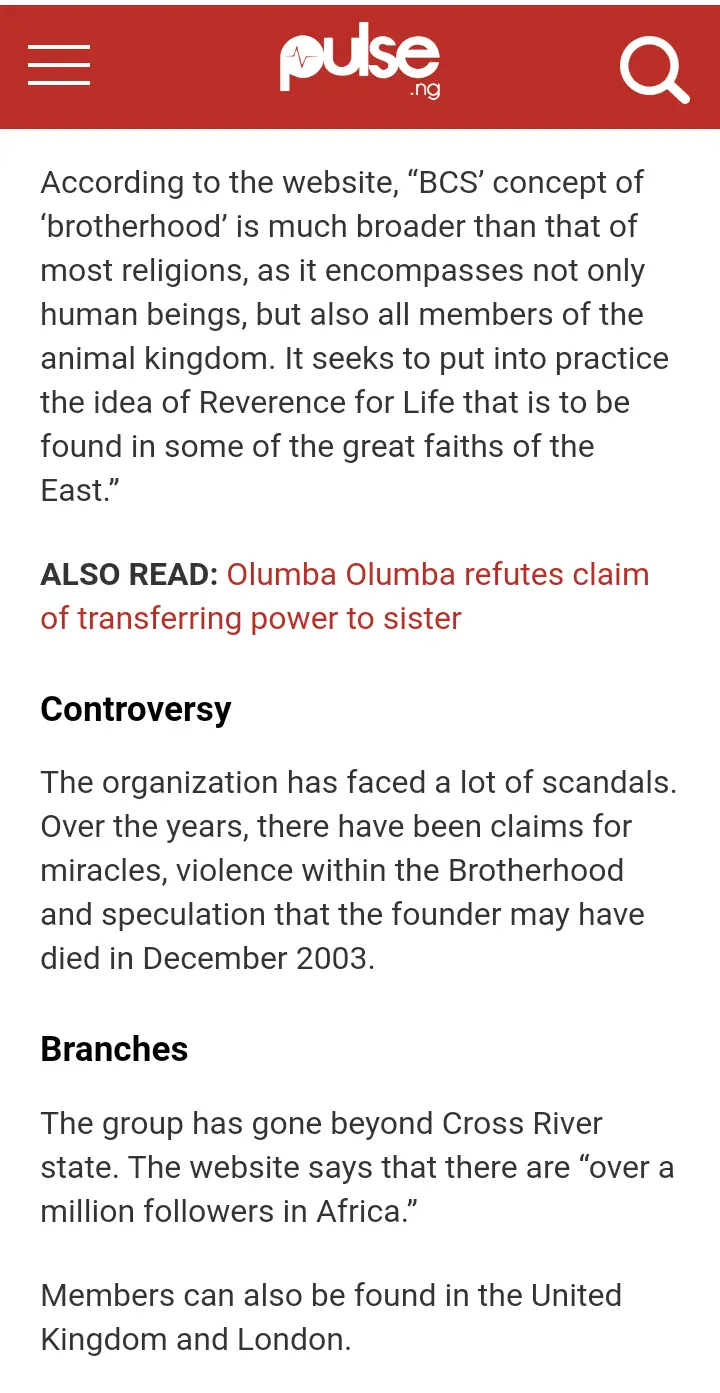 3. They do not use musical instruments, and they hum their songs a lot. They are very gifted singers. Furthermore, they organize a feasting program called love feast. This love feast is essential to them. All members must eat from it. It is usually held at night. They organize healing services in their Bethel and highlight so much on fasting. Olumba is accorded the same respect as God almighty. Some members reported seeing Olumba visit them in the dream and healing them. However, it is believed that Olumba Olumba Obu is dead and was secretly buried. His son Roland, whom he ordained as the King Of Kings and Lord of Lords before he died is now the leader. There was conflict regarding the leadership, where Olumba's daughter Helen claimed authority. She said Roland was never a serious member while their father was alive. However, Roland prevailed and is still the leader.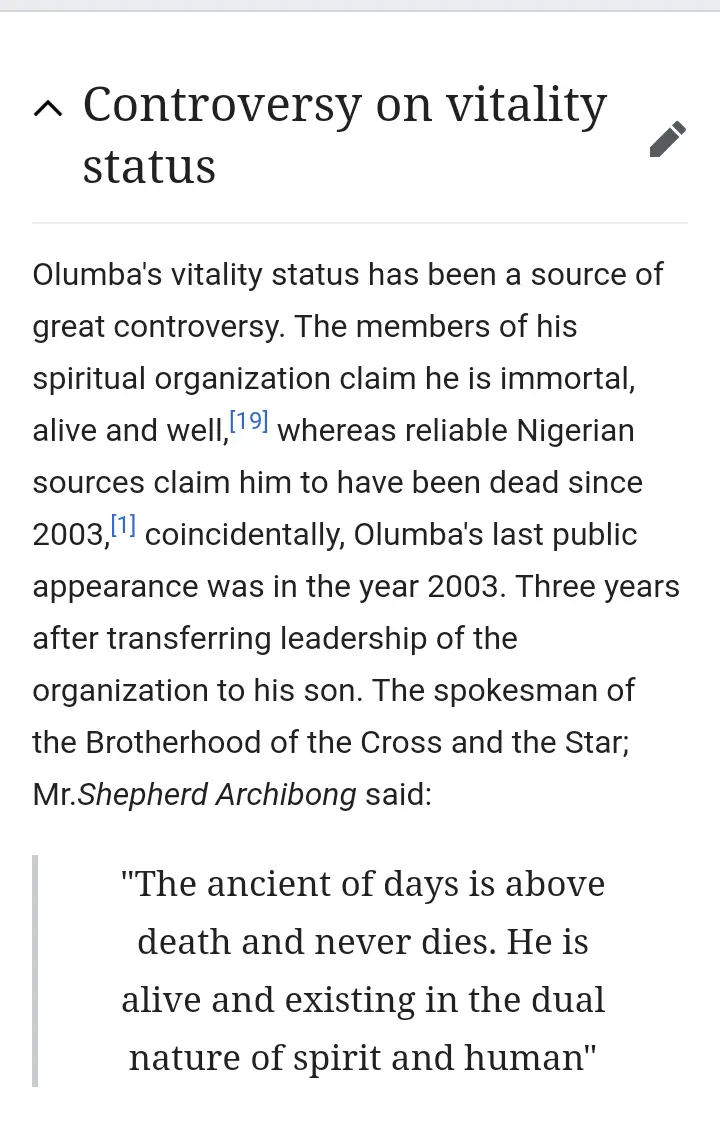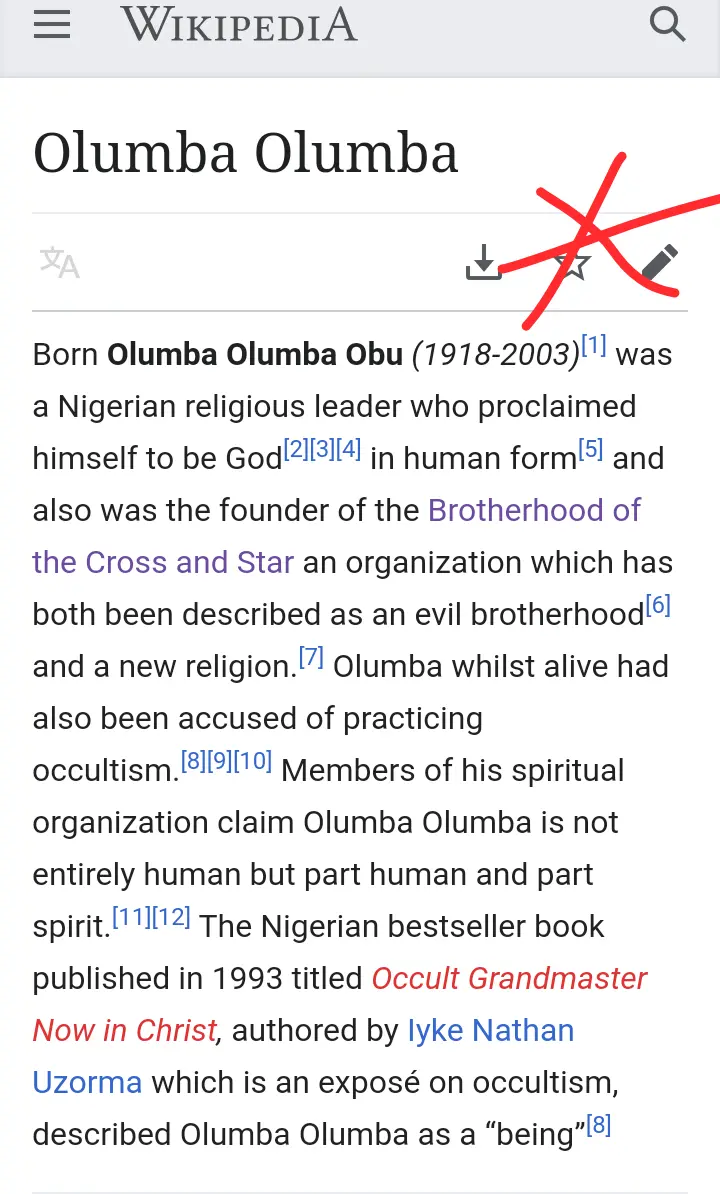 4. They believe that Olumba didn't die, but he is simply asleep and will wake up at the proper time. They hate talking about his death because they once believed he will live forever,
They also call Olumba the Holy Spirit. Usually, they do not associate with other church members because you cannot wear shoes into their Bethel. Some Europeans and Americans are already members, and they come to Calabar regularly to worship Olumba because he, Olumba Olumba Obu does not go out. Ever since the Olumba Olumba Obu died, his son Roland has taken over the name, and he is also known and addressed as Olumba Olumba Obu.