Scary Moment: White Man Almost Got Killed By Alligator In the Zoo (Video)
Scary Moment: White Man Almost Got Killed By Alligator In the Zoo (Video)
A Disturbing video footage is making sensation on the social media, Showing the moment a white man who is a zoo attender narrowly escaped being killed by Hungry alligator, According to the video footage posted on instagram by legitpost, the white man open the door where the Alligator was kept in the Zoo, probably he wanted to feed it, Unfortunately the alligator was stretching it Mouth towards the zoo handler, the man cringe his hands as a sign to make the Alligator get Back to it cage, Unfortunately the alligator grabbed the white hand dragged him Down to the cage.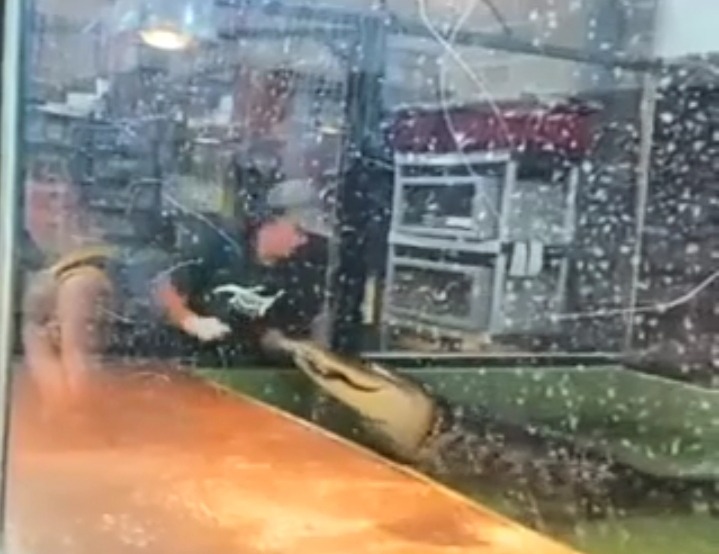 Before you could know it, the alligator started turning the man inside the water Were it was kept, with it mouth holding tight the white man, immediate the man was screaming we got a problem here, a man who saw his helplessness immediate jumped inside the cage grabbed the Alligator and help it down inside the water, till the white man hands got released by the Alligator.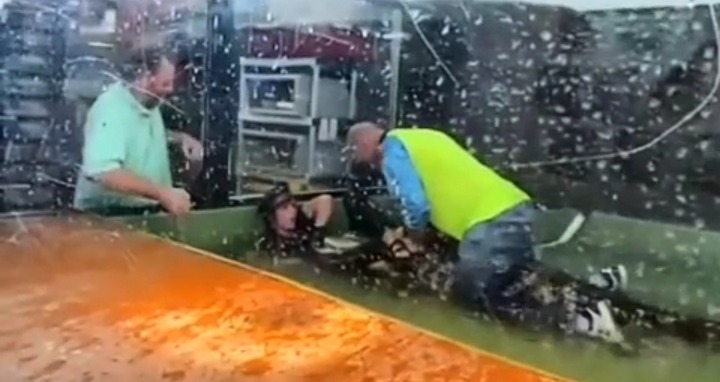 The white man was so lucky, that some one immediately came to his Aid else he would has been a dead man, because those came to the zoo just to see animal were frightened and couldn't get close to the alligator.
Watch Video Below;
What can you say to this?