"My Skin Emits Fire that Burns Everyone who Touches on Me, it Burns My Clothes too, Boy Crys in Pain (Video)
"My Skin Emits Fire that Burns Everyone who Touches on Me, it Burns My Clothes too, Boy Crys in Pain (Video)
A young boy and his father called Joseph have narrated a very painful story on what they are going through. The boy says his skin is very hot like fire, it burns all his clothes and everyone who touches on him.
Everyone is now scared of him and does not associate with him in any way due to the heat that emanates from his skin.
His father says that the skin is slowly turning into a stone and he is completely worried on what is happening to his young boy.
He says that the boy was born normal despite the facts that he showed some worrying signs on delivery. He says the skin of the boy had some dots which they assumed were normal.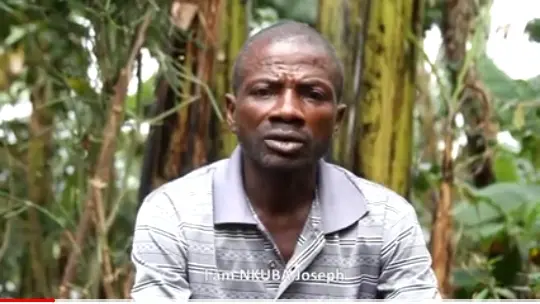 Joseph says he didn't know what would befall his boy in his later years. The skin started changing rapidly and the boy could feel some excruciating pain.
It reached a point when the skin started emitting heat that could be felt even from a far distance.
The boy cannot wear clothes since the skin is too hot and burns them. He can not also sleep on a mattress as his skin burns the mattress very fast.
He has been given a mat on which he sleeps. Sometimes the skin gets too hot and his father is forced to pour on him cold water for a period of an hour so as to cool off the heat.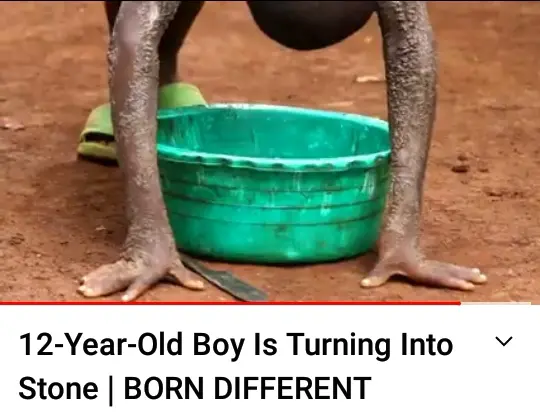 The father says the boy cannot even go to school since teachers fear him due to his disability, they always say he will burn others in class hence disrupting them.
This has led to poor performance in class as he is shifted from one school to another looking for a school where teachers will be comfortable with is disability.
He has been taken to many local hospitals which failed to treat him. The hospitals have however assured Joseph treatment of his abnormal skin condition only when he seeks treatment from a more advanced health facility.
Joseph has no money due to poverty, he is only relying on simple drugs from the hospitals which sometime help cool the ever hot skin of his son.
He has appealed to well-wishers to act with speed and salvage his son's life which is in danger. He says he have hopes that one day his child will get healed once and for all.
Watch Video Below:
what can you say to this?