"My Daughter Is Just Four Months And My Girlfriend Is Pregnant Again" — Man Cry Out.
"My Daughter Is Just Four Months And My Girlfriend Is Pregnant Again" — Man Cry Out
A young man is trying to contain his frustration after his girlfriend took in again just four months after she put to bed. The man wrote, "My daughter is 4 months old, and my girlfriend is pregnant again". He is trying to raise money to take care of his beloved family. Many people offered him encouragement and urged him to hang on because he is not alone. Some people recounted their own similar stories, including how their boyfriends dumped them after discovering that they were pregnant. A lady gave the young man a remarkable encouragement, "I was pregnant with my daughter while my son was only 3 months and gave birth to my daughter on my son's birthday so don't you worry dad they will grow up sooner than you think".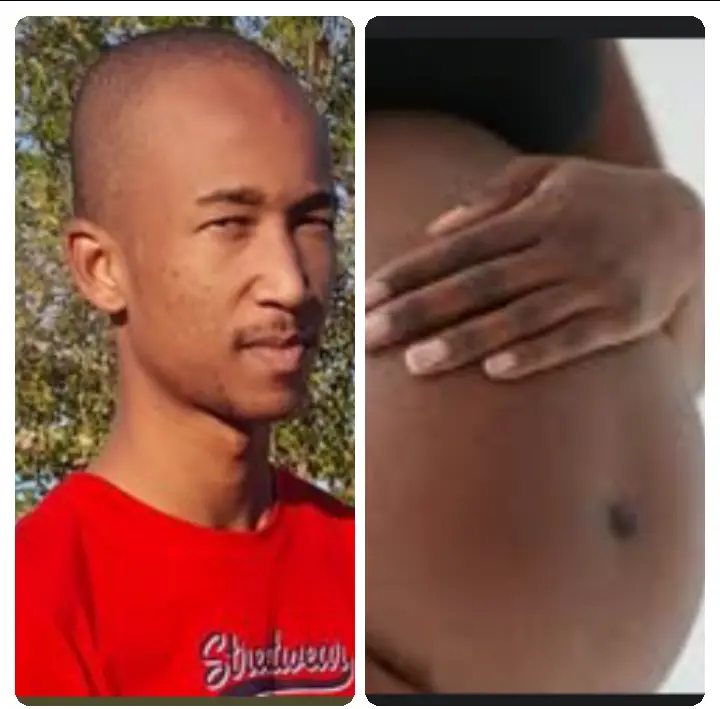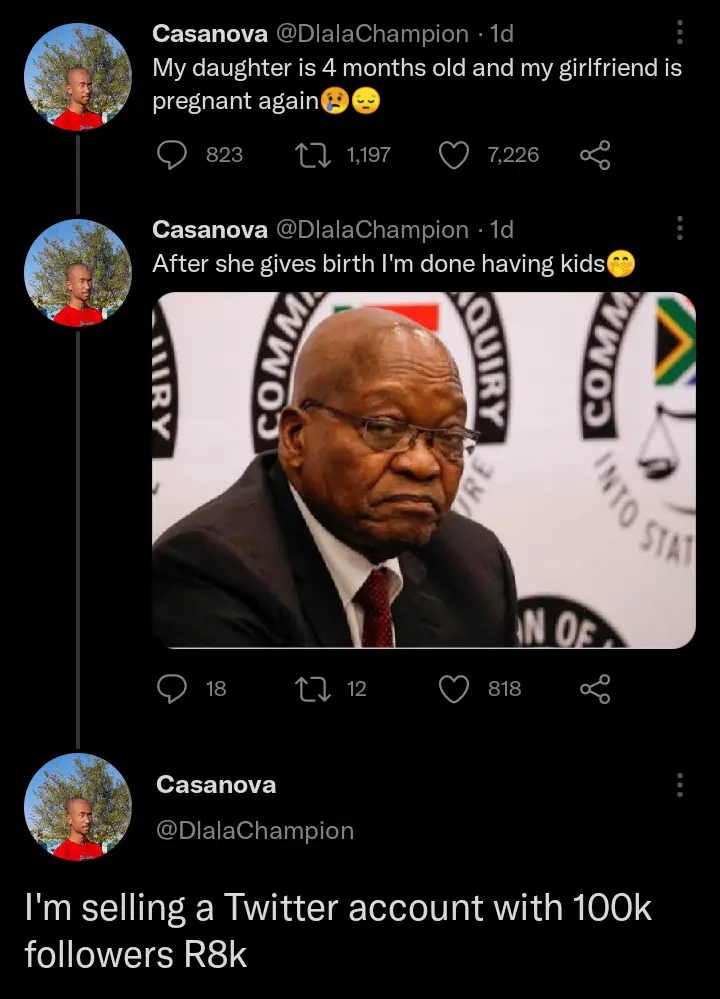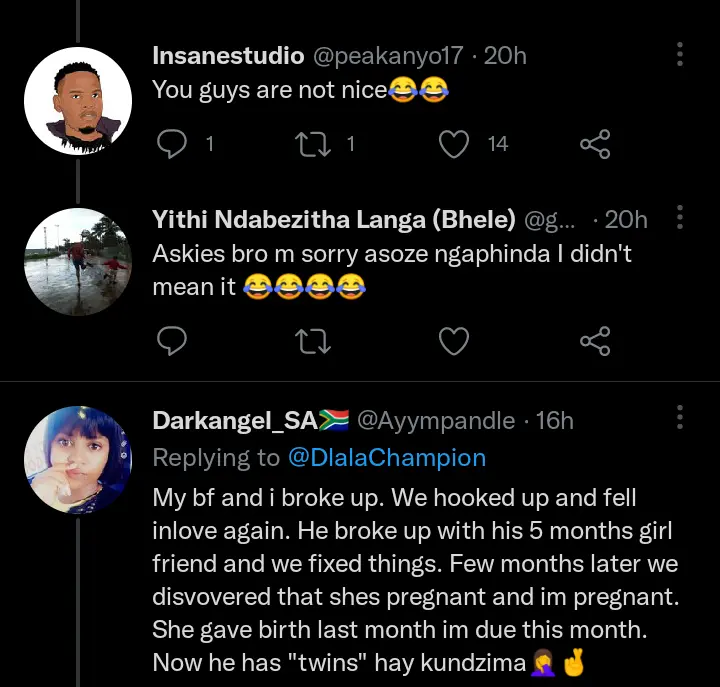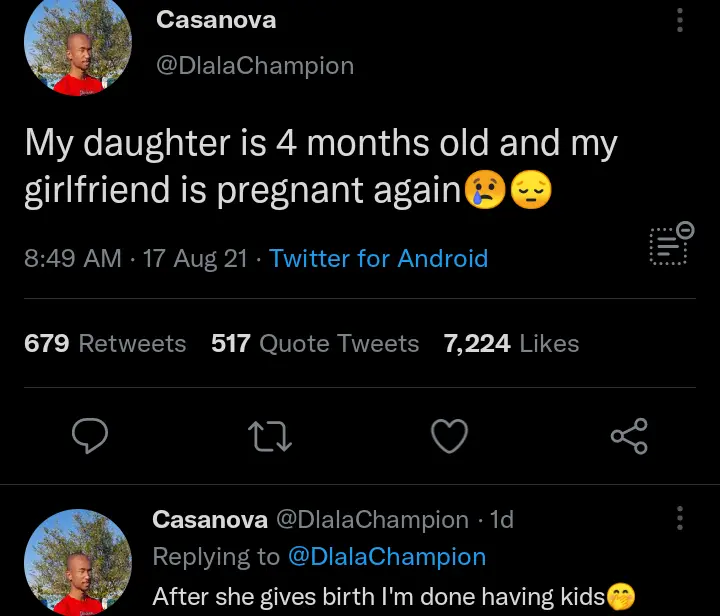 Someone used the medium to urge women to practice birth control to avoid putting themselves into a tight situation as this. Another person talked about child spacing, saying that men should be able to help their women in terms of child spacing instead of always blaming the ladies for getting pregnant. No woman can get herself pregnant, so when she takes in almost immediately after giving birth, part of the blame should be for the husband as well. Women have gone through a lot these days. Another lady shared her own similar experience, "My bf and I broke up. We hooked up and fell in love again. He broke up with his 5 months girlfriend, and we fixed things. Few months later we discovered that she's pregnant and I'm pregnant. She gave birth last month, I'm due this month. Now he has "twins" hay kundzima". Some people blame the man, "But you're only allowed to be intimate with your wife after 6 months from the time of giving birth, how come you got pregnant after only 3 months". People are curious to know.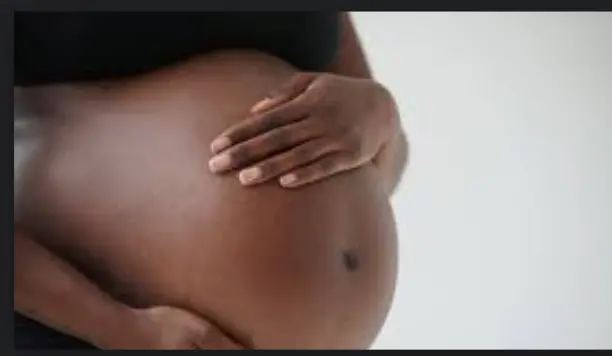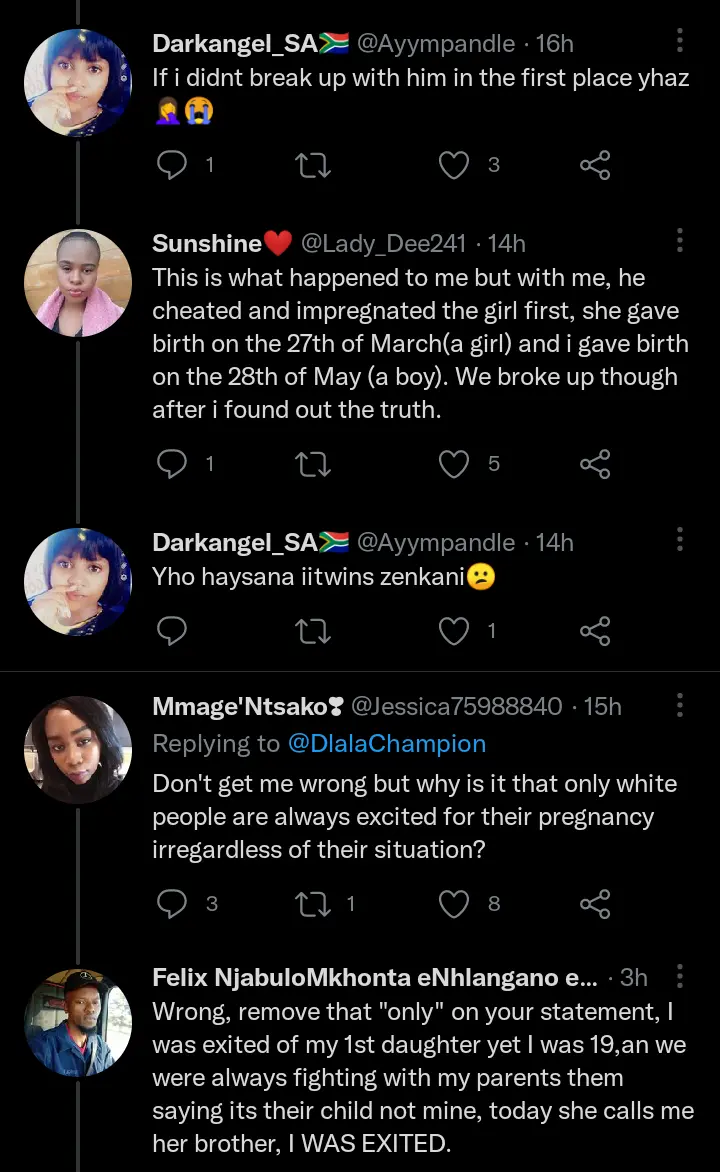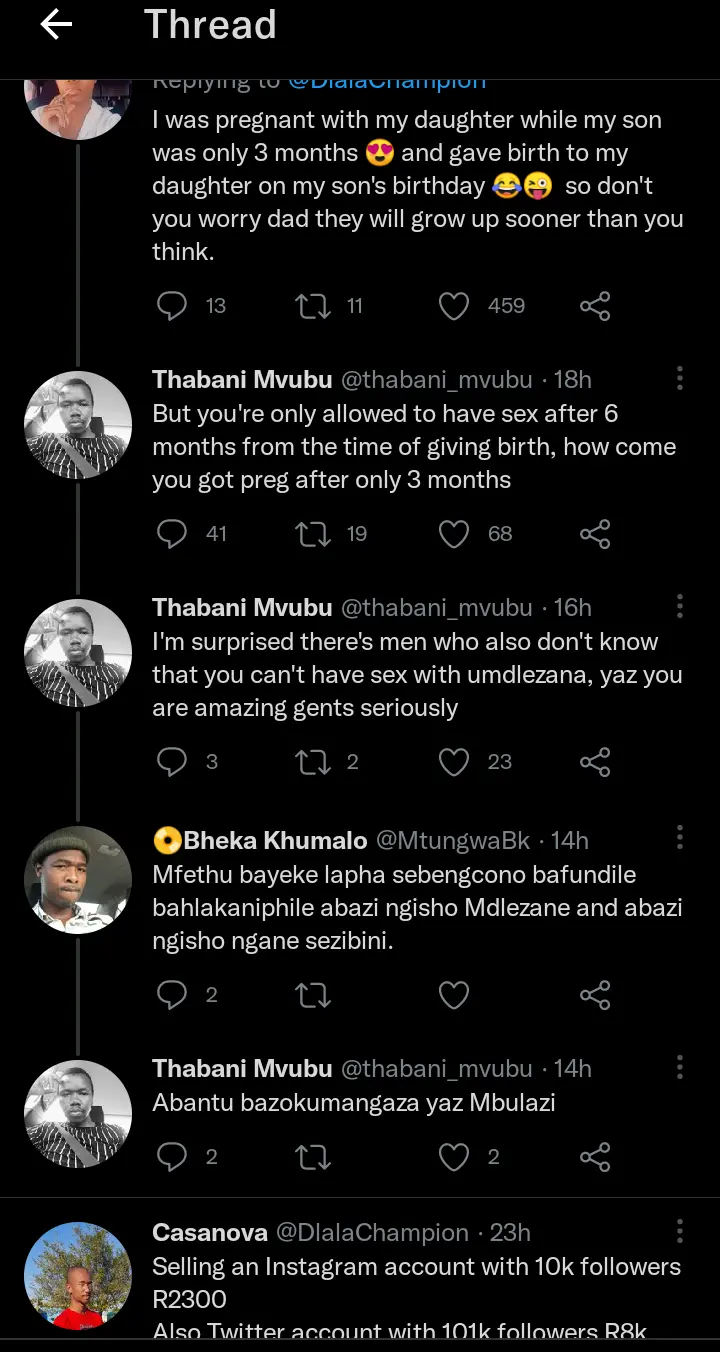 This is generating lots of arguments on Twitter, with some people advising men to let their wives or girlfriends recover and heal properly after giving birth or putting to bed before mounting them again. Someone opted, "I'm surprised there are men who also don't know that you can't have s-x with umdlezana, yaz you are wonderful gents seriously". It is very fascinating because many ladies appear to be taking in so much during lockdown period as another lady in a similar situation observed, ", this is undoubtedly what happened to us my dota at 6 months boom….. Now patiently waiting to deliver…. COVID-19 babies. We were not social distancing at all, joys of lockdown indoor activities thrive", she jokingly added.