I Made A Big Mistake: Woman Blame Herself After A Serious Armed Robbery Attack.
I Made A Big Mistake: Woman Blame Herself After A Serious Armed Robbery Attack
A middle-aged woman is currently in uncontrollable tears after armed robbers snatched her two handbags at Kumasi in the Ashanti Region at Knifepoint. She is seen sitting in the middle of the road crying for help but the armed robbers were nowhere to be found. She had moved from the house and was heading towards the Metro Mass Transit Station to pick one of their buses to visit her mother who resides in the Northern Region.
Her mother is sadly involved in a court case and she needed to present documents and money to prove her innocence and set her free. The case was billed to be heard on Friday and she was the only person who was in the position to save the mother since the document was in her possession.
She had gathered the money and boarded a taxi to the Metro Mass Transport station. Unknowingly, three armed robbers were trailing her and It is unknown how they got wind that she had such an amount of money on her. As she sat in the taxi, she was surrounded by the gang who also pretended as being passengers.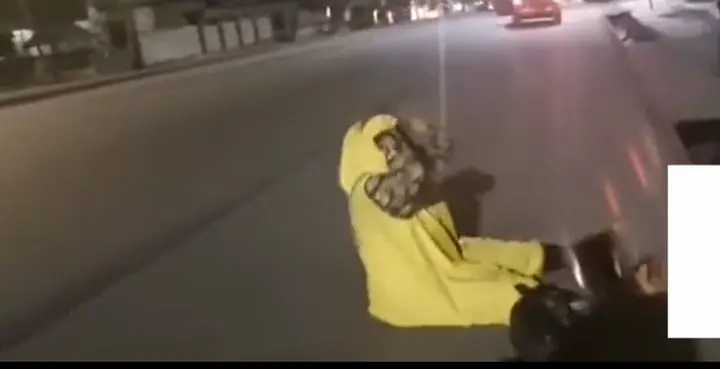 As she arrived at her location, she was about to pay the driver when the three men pulled a knife and collected her bag with force. The money, her phones, court documents, and everything is gone. Fortunately, they did not kill her and she is not hurt as well, their target was the handbags. The helpless woman shouted for help but there was nobody to assist at that particular moment in time.
The armed robbers were far gone when other residents came around. She cannot control her pain than blame herself for everything that has happened. According to her, she always picks dropping when embarking on such a journey with money but does not know why she decided to join the passenger vehicle today and the same day, armed robbers have attacked her. This is a big mistake she cannot contain.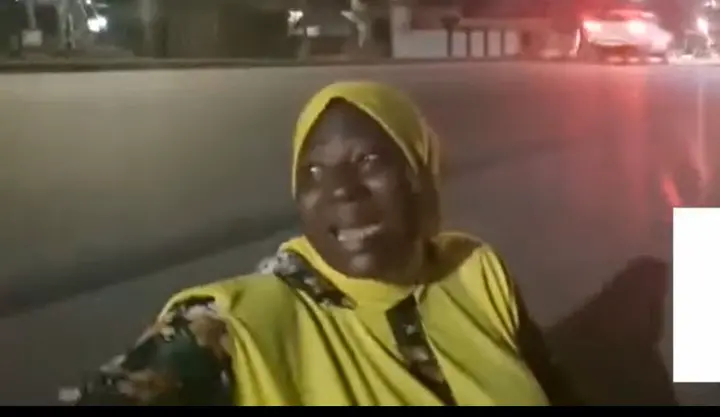 Her worries are that all the court documents are gone and do not know how to help the mother anymore since the case will be heard on Friday. She is pleading for the armed robbers to take the money and return the documents but they are nowhere to be found. These armed robbers are notorious to the extent that they are able to gather intelligence on people who have money.
It is always advisable to transfer physical cash to mobile money or bank accounts. If she had done that the money would have been intact. She should be happy to her maker that her life is still intact to at least make more money.