Aggressive Lady Allegedly Stabbed Her Boyfriend To Death Over This.
Aggressive Lady Allegedly Stabbed Her Boyfriend To Death Over This
Matilda Oppong, 23, walked into the Biretuo family house holding some papers and a phone. Matilda known to be affable because of her nature failed to greet Nana Agyemang Duah when the young woman met him at the gate of the house. Nana Agyemany Duah, the father of Enoch Duah, was surprised when Matilda failed to greet him like she always did. Seven minutes later, Matilda started weeping loudly. The entire Duah family rushed to the house, and Enoch Duah was found struggling to die on the living room carpet.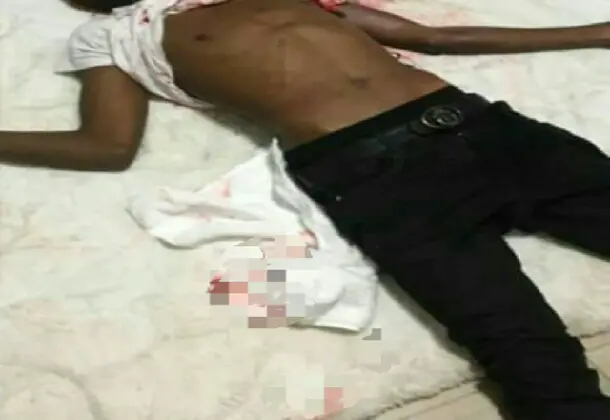 Enoch was rushed to the Tepa Hospital but was referred to the Goaso regional hospital. Enoch could not survive and died on the road before reaching the Goaso Regional hospital. Enoch died in the arms of his mother while Nana Agyemang Duah was behind the steering wheel driving his critically injured son.
Matilda after giving herself in cried of been carried by pain, anger and jealousy, which lead her to stab her boyfriend Enoch to death. I was stupid, I couldn't think of anything, cried the 23-year old Matilda Oppong as she was released from her handcuffs and thrown into the Tepa police cells.
I knew something was wrong somewhere when Matilda failed to greet us when she saw us sitting at the entrance of the house. She was not like that; a disrespectful person who won't bow to greet you when she sees you. My wife echoed to my ears not to call her when she was heading towards our living room gate.
All we could hear was loud cries just a few minutes after she entered the house. I thought it was a lovebirds fight that will calm down but the cries intensified, and that was where my wife rushed to the house, just to see our son on the floor. Matilda tried pulling the knife from his neck, but we stopped her and rushed him to the hospital.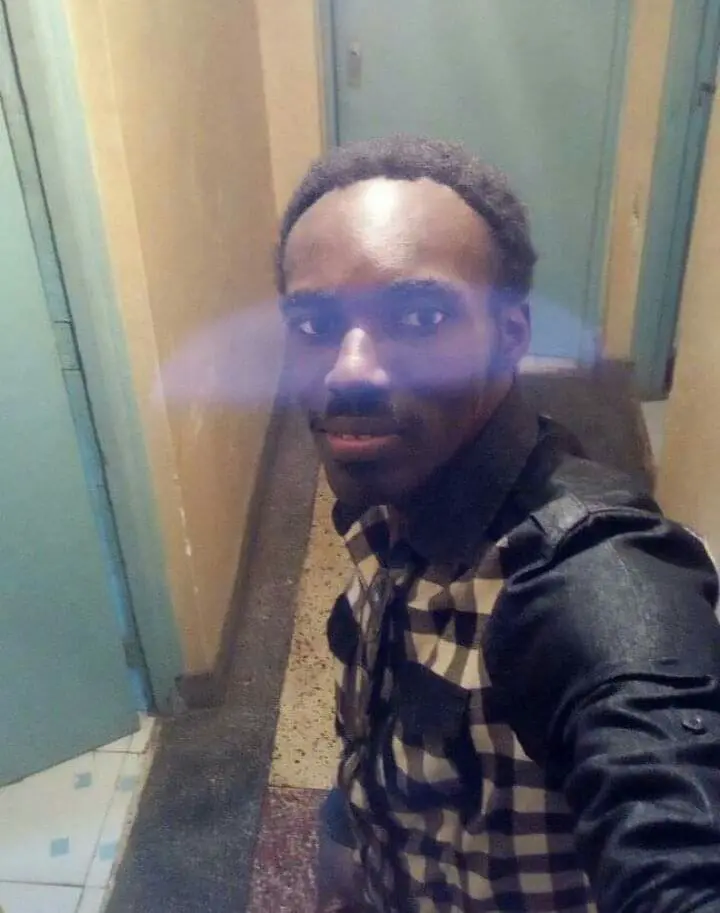 We reached Goaso at 7 pm and was told my son has died. I felt my world crashing to the ground and thought of holding Matilda by the neck, choking her to death too, but she is the daughter of my best friend and I couldn't do it. I shouted at her; you have killed him, you have killed him, seven times before the doctors were able to restrain me, said Nana Agyemang Duah, the father of the deceased Enoch Duah.
Enoch was believed to have gone beyond Matilda and that angered the young woman to bash into the house of the Biretuo family demanding answers. Matilda lost her cool when gave her two slaps and picked a bread knife from the centre table and stabbed him in the neck. Matilda cried for help when Enoch felt down.
Enoch was the first to give the woman two slaps, as his hands were drawn on the face of the light-skinned Matilda when the family found them. I confronted him about a picture I had seen, and he confirmed in anger that, I was the reason why he did that. He went beyond me, and I felt pained. I was hoping he was going to beg me and calm me down, but he ended giving me two slaps.
I was already in pain and the slaps couldn't stop me from doing anything. I saw the bread knife when his slaps forced me to bow my head, and I took it and stabbed him also. I wasn't thinking, I loved him, he was my everything cried Matilda as her family visited her last night at the Tepa police cells.
The Oppong family which Matilda is from and the Duah family which Enoch is from, are not just close people but Mr Oppong, Matilda's father and Nana Agyemang Duah, Enoch's father are very good friends from childhood. The grieving Nana Agyemang Duah cried like a baby when Mr Oppong went to console him.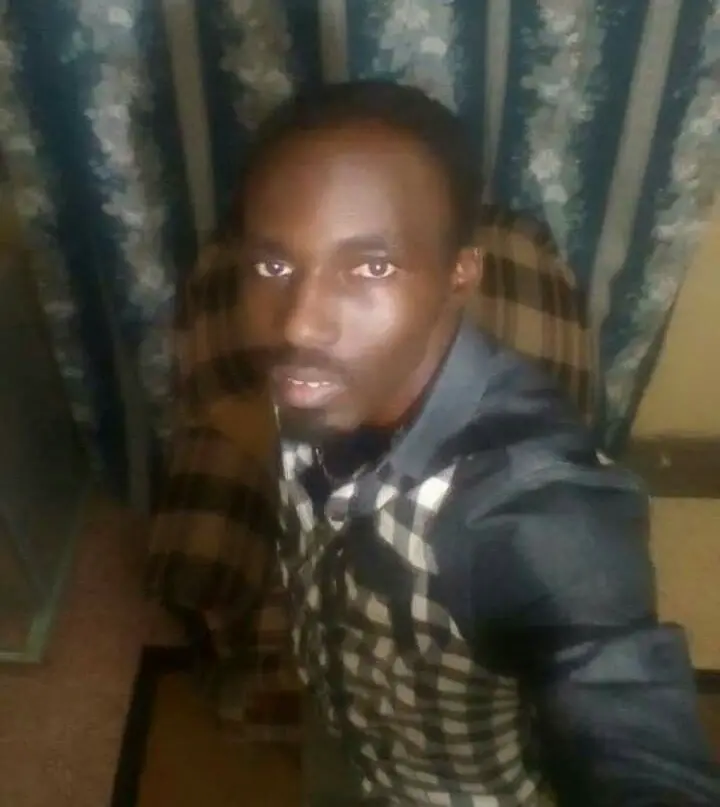 Their friendship may have been ruined by this, but their love for each other was still intact when the Oppong family called on the Duah family last night to mourn with them. Matilda is set to be arranged before a court today or tomorrow but that will be after the Tepa Police is through with their investigations.