"We Have No Plans Yet To Help Americans That Are Hiding In Afghanistan Leave" —US Press Secretary.
"We Have No Plans Yet To Help Americans That Are Hiding In Afghanistan Leave" —US Press Secretary
A retired rear admiral in the United States Navy who is currently serving as the Press Secretary for the United States Department of Defense, John Francis Kirby, has admitted that the United States government has no clear plan on ground to help United States citizens that are hiding in Afghanistan to evacuate the country.
It can be recalled that the Taliban swept into Kabul, the capital of Afghanistan on Sunday after the country's government collapsed. This prompted the embattled president to join his fellow citizens and other foreigners in fleeing the country, signalling the end of a 20 years campaign by the United States to remake the country.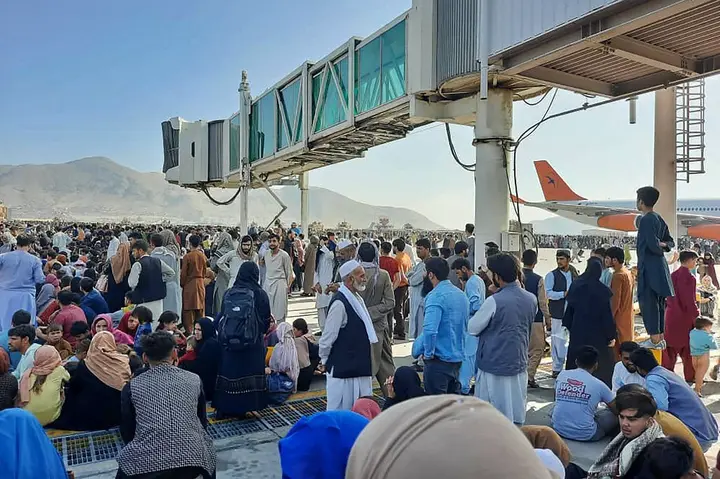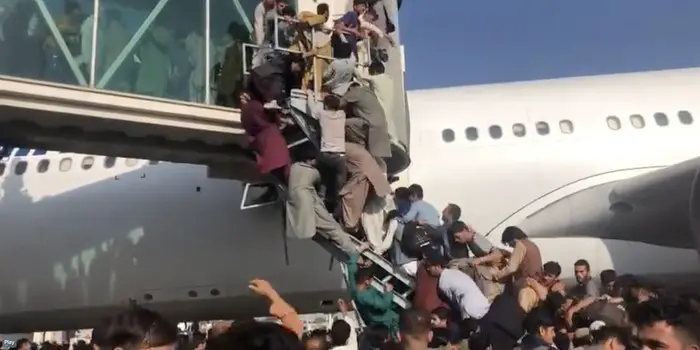 One of the major fears for such panic is that the Taliban could reimpose the brutal rule which eliminated women's rights. This caused Afghans to rush to leave the country, and even though the Taliban had promised a peaceful transition, the United States' Embassy suspended its operations and warned her people to get a shelter in place and not try to get to the airport.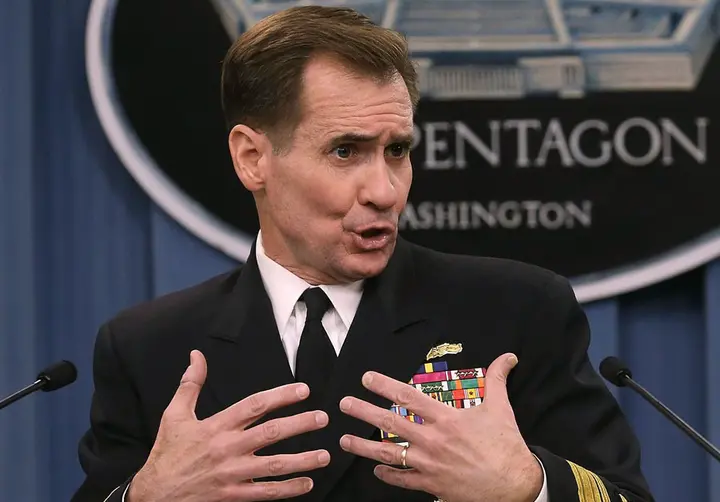 While speaking during an interview with CNN, John Kirby who is also an assistant to the Secretary of Defense for Public Affairs was asked what the government's plan is to help the over ten thousand Americans that are at their homes in Kabul, and other areas, get to the airport to be evacuated.
In response, John Kirby said that the US military is only stationed at the airport, working hand in hand with the department of states to see that there is successful processing of people and smooth running of the affairs on a day-to-day basis, but they have no capability, nor equipped enough to go into the countryside and move people physically into Kabul.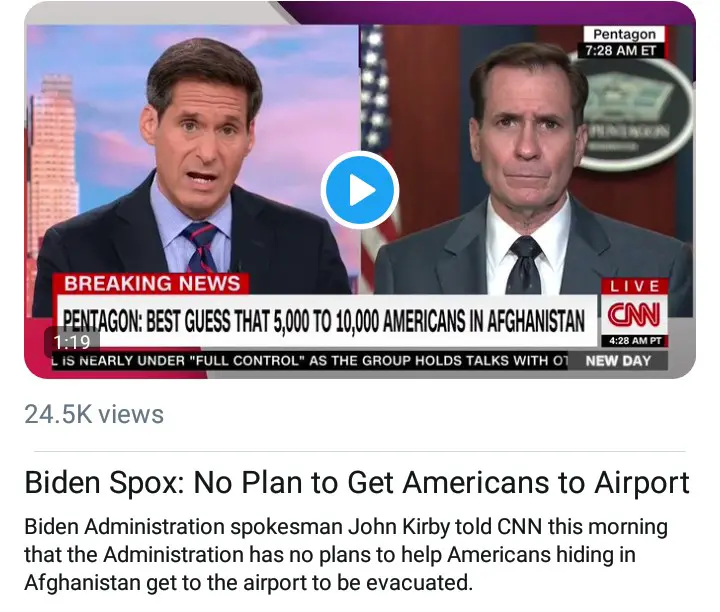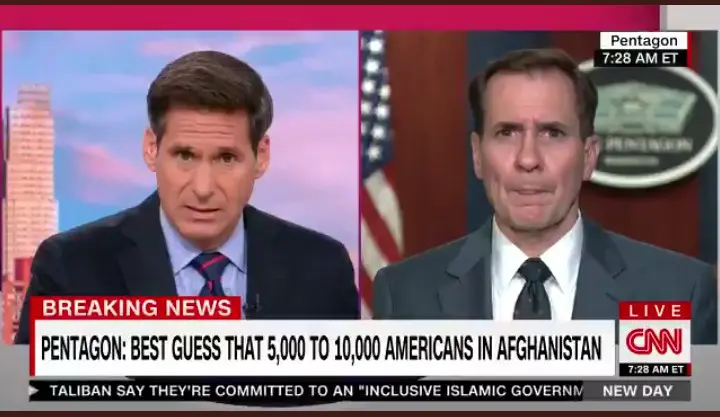 He further stated that the major intention is to keep air operations open and make sure that the airport is open for people to get through for as long as possible.
Watch Video Below:
what can you say to this?