"I Be Street Boy, I Know You Don't Like Me" – White Money To Pere In Their Heated Argument (Video)
"I Be Street Boy, I Know You Don't Like Me" – White Money To Pere In Their Heated Argument (Video)
White Money and Pere got into a heated argument in the early hours of Tuesday morning. What led to the argument was the fact that Pere accused White Money of gossiping about him whereas, White Money did not.
However, when White Money told Pere he didn't say anything or gossip about him, Pere won't believe him but rather was seen removing his belt while he tried to fight with White Money. Other housemates present at the scene tried to reason with Pere but Pere won't listen to any of them.
White Money got angry due to the way Pere approached him in a bully manner and he confronted Pere with an angered voice. White Money was heard saying to Pere amid their heated argument and we quote:
"Pere, I will be street boy. I no say you no like me. You don't like me from day one, Pere. But if you want to come at me, bro, come at me as a man. From day one, me I dey respect you. I haven't said anything bad against you, nor have I hated you for one day".
White Money continued with his words in a loud tone:
"What's going on with you bro, like the things you have I don't have it, for crying out loud, this guy served in the US military, I don't have that opportunity. He has a lot of opportunities, I don't have these things, I barely finished secondary school. I am a street boy, and I know you never liked me".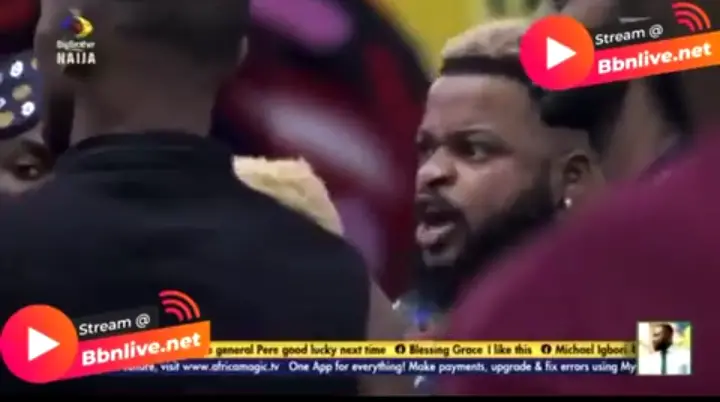 Watch Video Below: