Liquorose has to go home – Blogger, Tunde Ednut says as he supports Whitemoney
Liquorose has to go home – Blogger, Tunde Ednut says as he supports Whitemoney
The most popular reality TV show in Nigeria is currently on and as usual people are captivated with the show. Most people who watch the show have a favorite housemate who they support, defend, vote and root for.
Nigerian and other countries celebrities equally participate actively in the show.
They support, vote and coerce people into voting for their favourite to win.
Just few hours ago, Tunde Ednut a popular Nigerian blogger, musician, comedian and social media (Instagram) influencer shared a post on his Instagram wall. The post indicated that he supports a male housemate, Whitemoney against a female housemate, Liquorose.
According to what he wrote, he sees Liquorose, a female housemate of the show as a big threat to Whitemoney winning the season's show. He said that Liquorose has to go home, even though he likes her. He is willing to spend any amount on votes to make sure that Liquorose is evicted from the show.
See the screenshot of his post below. He shared them on his Instagram account.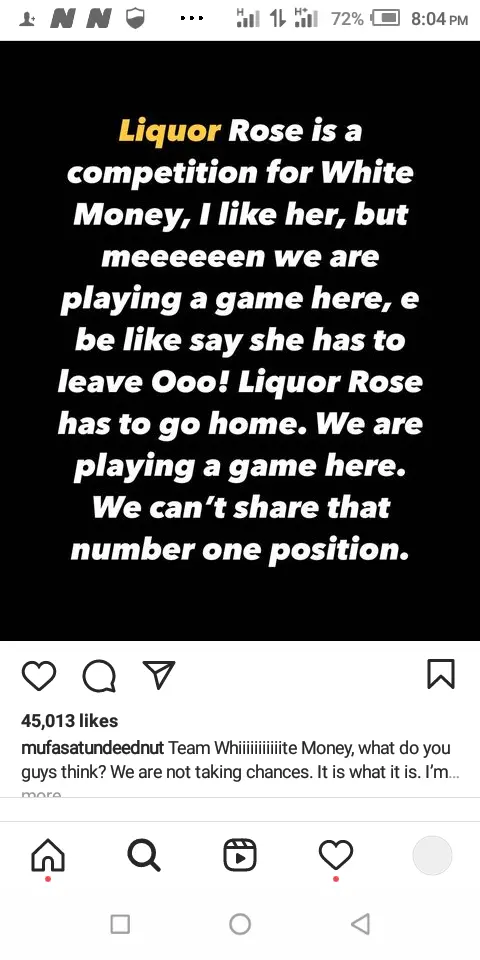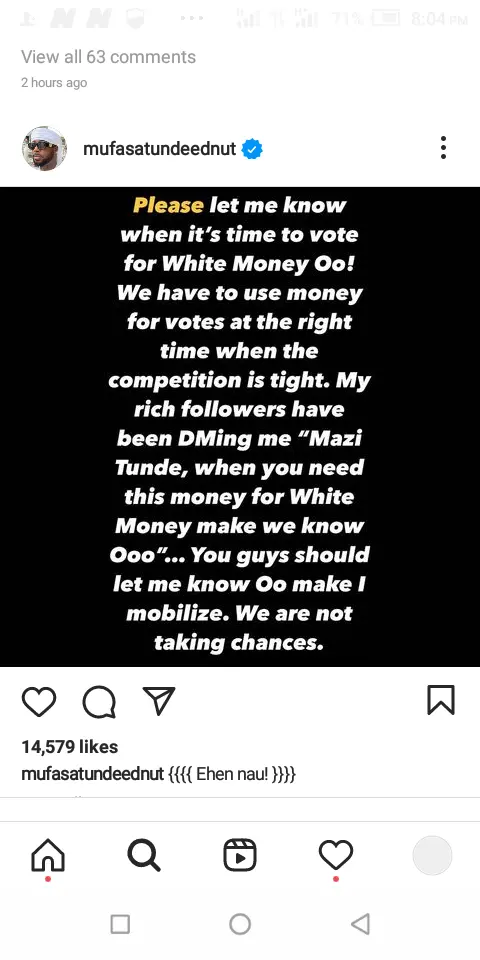 What he said is causing a lot of reactions on social media. Liquorose fans are angry and offended by what he said. Whitemoney's fans are in support of him.
I don't know but the way he wrote that kind of sound rude. He should have supported his own favorite housemate without dragging in another person's name.
Well, the end will tell who won and who didn't.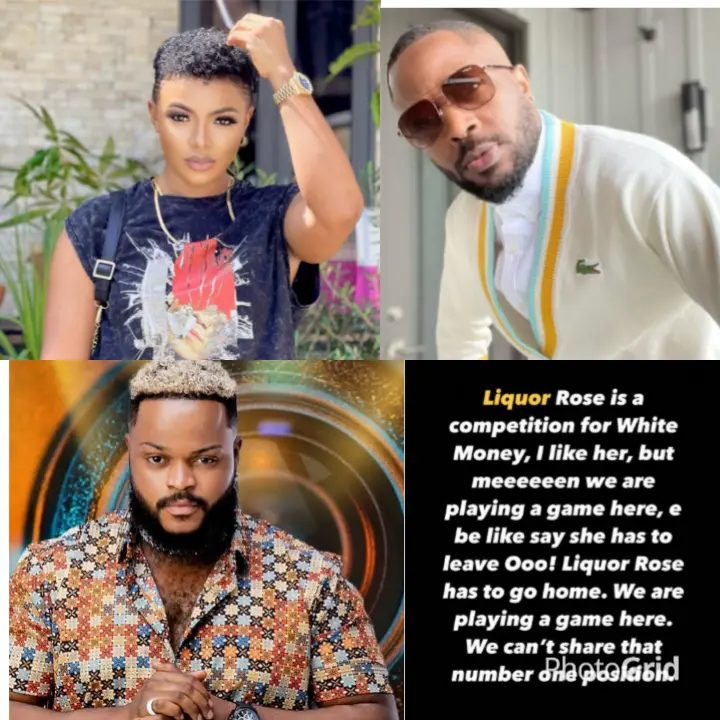 What do you think about this? Let me know what you think. Your opinions are highly appreciated.
Please like, share, comment and follow page for more.
Tunde Ednut.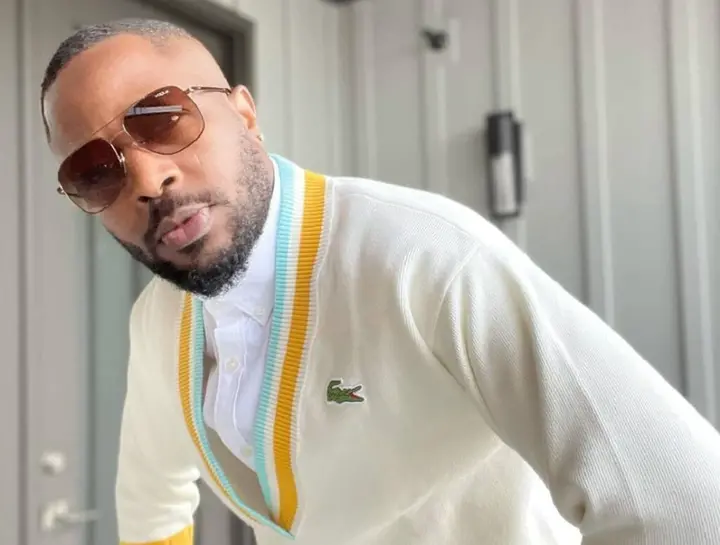 BBNaija housemates, Whitemoney and Liquorose.